10 Classic Simpsons Collectibles for the 30th Anniversary
¡Buy, caramba! Celebrate the family's 1987 debut on The Tracey Ullman Show by ogling these old-school eBay items.
Before the Simpson family had its own TV show, Homer, Bart, and the rest of the gang gained fame in a series of shorts on The Tracey Ullman Show. (You remember those, right? Everyone looked cruder, sure, but without the Ullman shorts, we never would've gotten the still-running TV series!)
The first of those shorts aired on April 19, 1987, which means that the Simpsons have now been rocking our TV screens for 30 years. ¡Ay, caramba!
To celebrate the big anniversary, we pored over eBay to find some of the best and weirdest Simpsons memorabilia ever made. Enjoy this stroll down memory lane, but remember: Caveat emptor, man!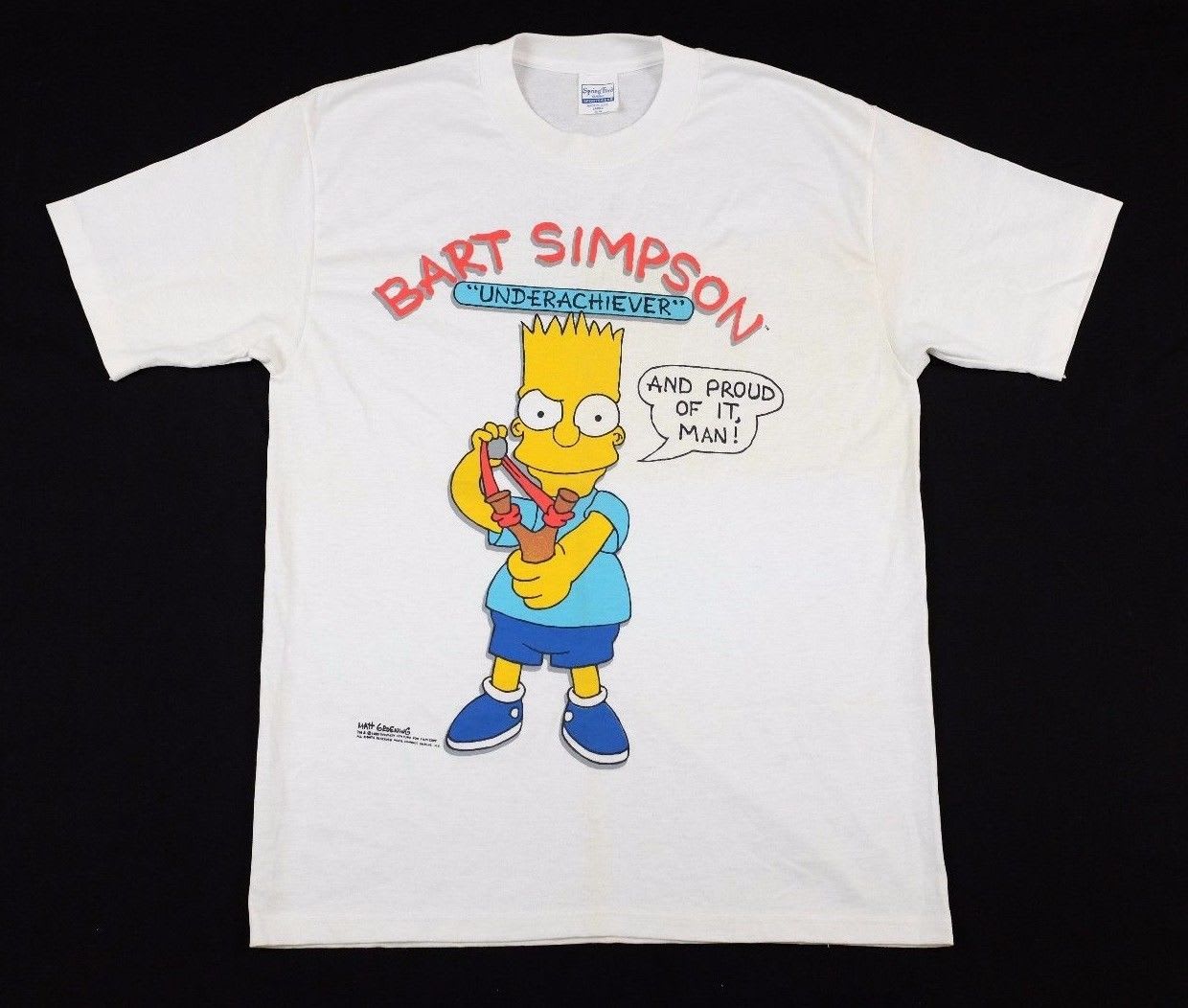 Bart Simpson "Underachiever" T-Shirt (1991)
Asking Price: $39.99
Back in the early '90s, wearing a Simpsons T-shirt was every kid's ticket to schoolyard stardom. The shirts were the elementary school equivalents of fancy cars.
The first of the official Simpsons shirts focused mostly on Bart, as Homer was not yet seen as the real star of the show. This "Underachiever" shirt was one of the classics, and back then, its subtle anti-studying message helped get all Simpsons shirts banned from more than a few schools. D'oh!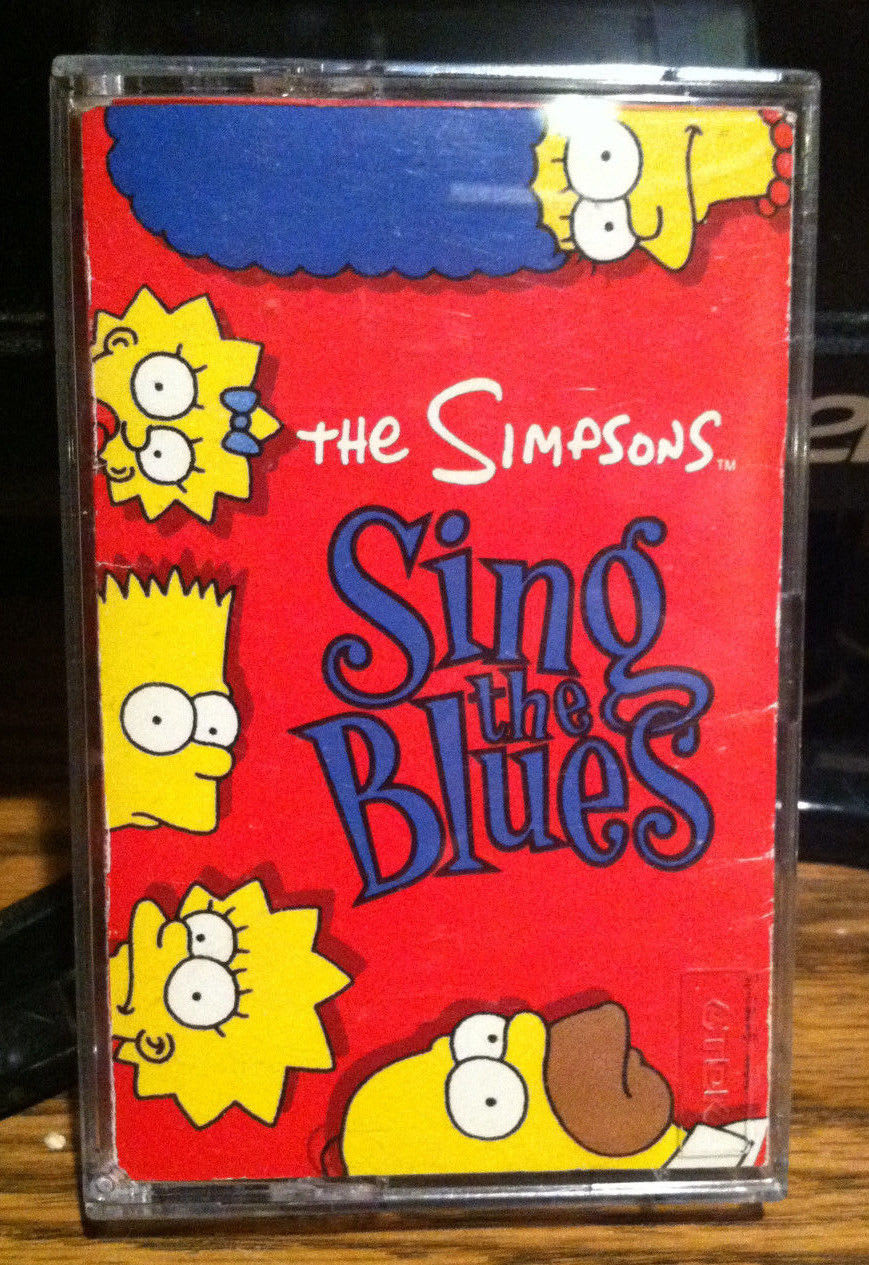 Asking Price: $8
Man, this album was huge!
The Simpsons Sing the Blues peaked at No. 3 on the Billboard 200. Released in late 1990, it was stuffed into practically every Christmas stocking, and was an absolute must-have for anyone who loved the show.
Its success was mostly attributed to "Do the Bartman," the album's first single and biggest hit. The fact that we haven't heard it in 25 years and yet still remember the chorus is a testament to the song's popularity.
Everybody, if you can, do the Bartman!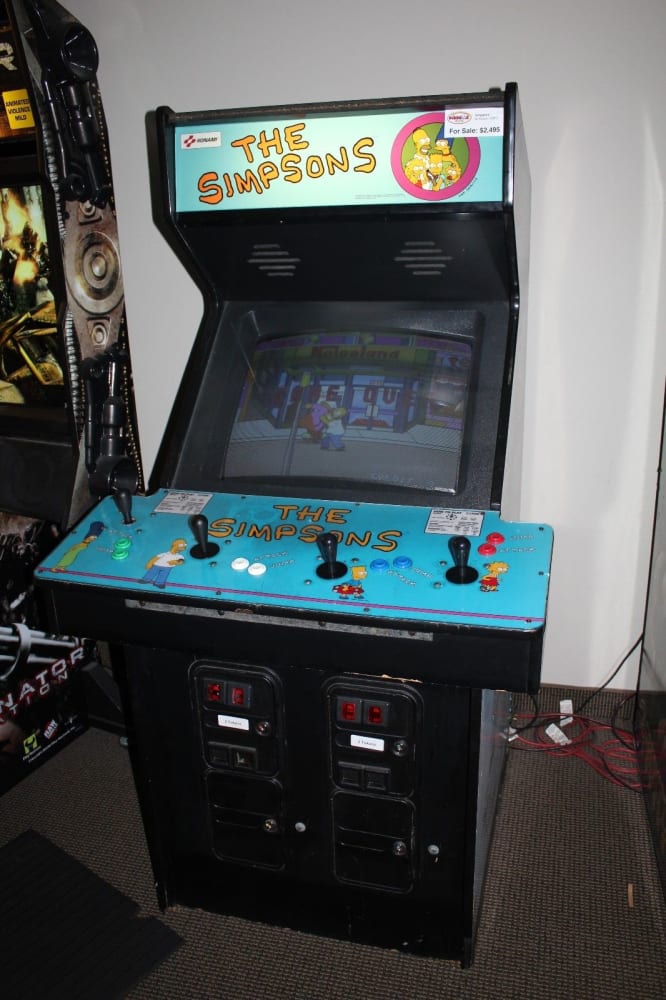 Asking Price: $3,495
Still considered one of the best-ever arcade games, The Simpsons cabinet allowed for up to four players, and was one of 1991's brightest hot spots in every arcade and bowling alley. The graphics and sound are excellent even by 2017 standards, but back in the early '90s, this was as good as "playing the cartoon."
SEE ALSO: 10 Super(Natural) Ghostbusters Collectibles
We have fond memories of the crowds that used to assemble around these machines, even if they meant that we'd wait 30 minutes to play for five. (A small price to pay to have a bunch of strangers cheer us on as we made Marge smack bad guys with a vacuum cleaner!)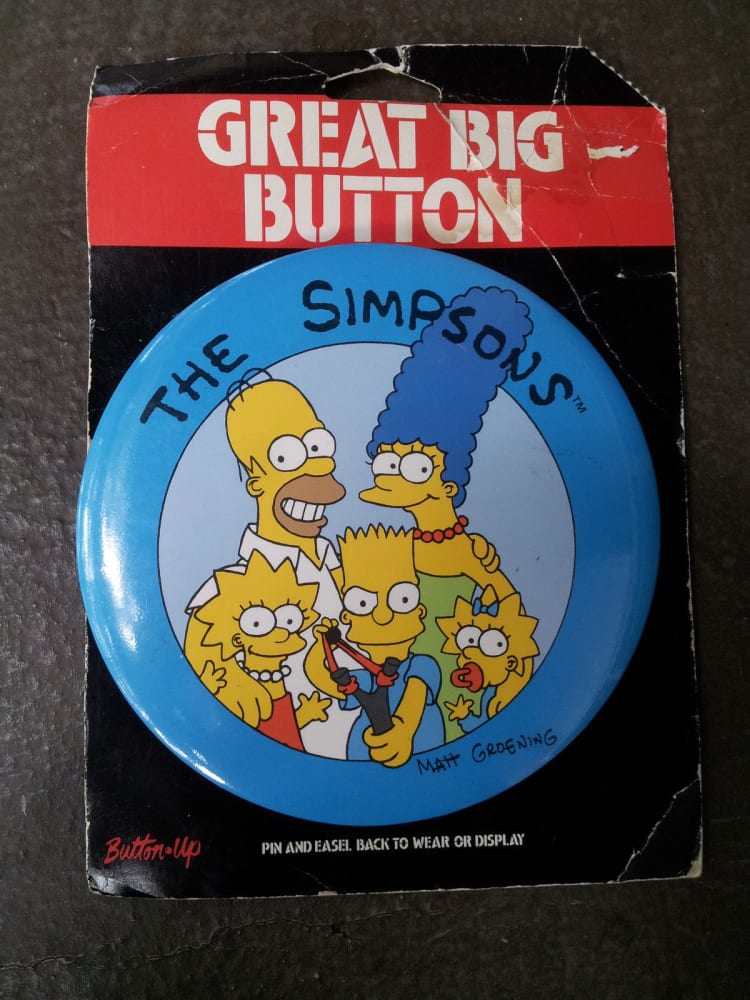 Great Big Button (1990)
Asking Price: $3.63
These "Great Big Buttons" were super fashionable in their day. Each was the size of a small plate, and the complete collection covered everyone from Bart Simpson to Batman to the Ninja Turtles.
Basically, for you to be considered "hip" in the early '90s, someone had to make a giant, gaudy button out of your face.
The Great Big Buttons were most famously sold at Spencer Gifts, and yes, kids really did wear them. Heck, we used to wear several of them at one time, effectively creating a light armor out of Great Big Buttons. In the era of slap bracelets and Skidz pants, Great Big Buttons fit right in.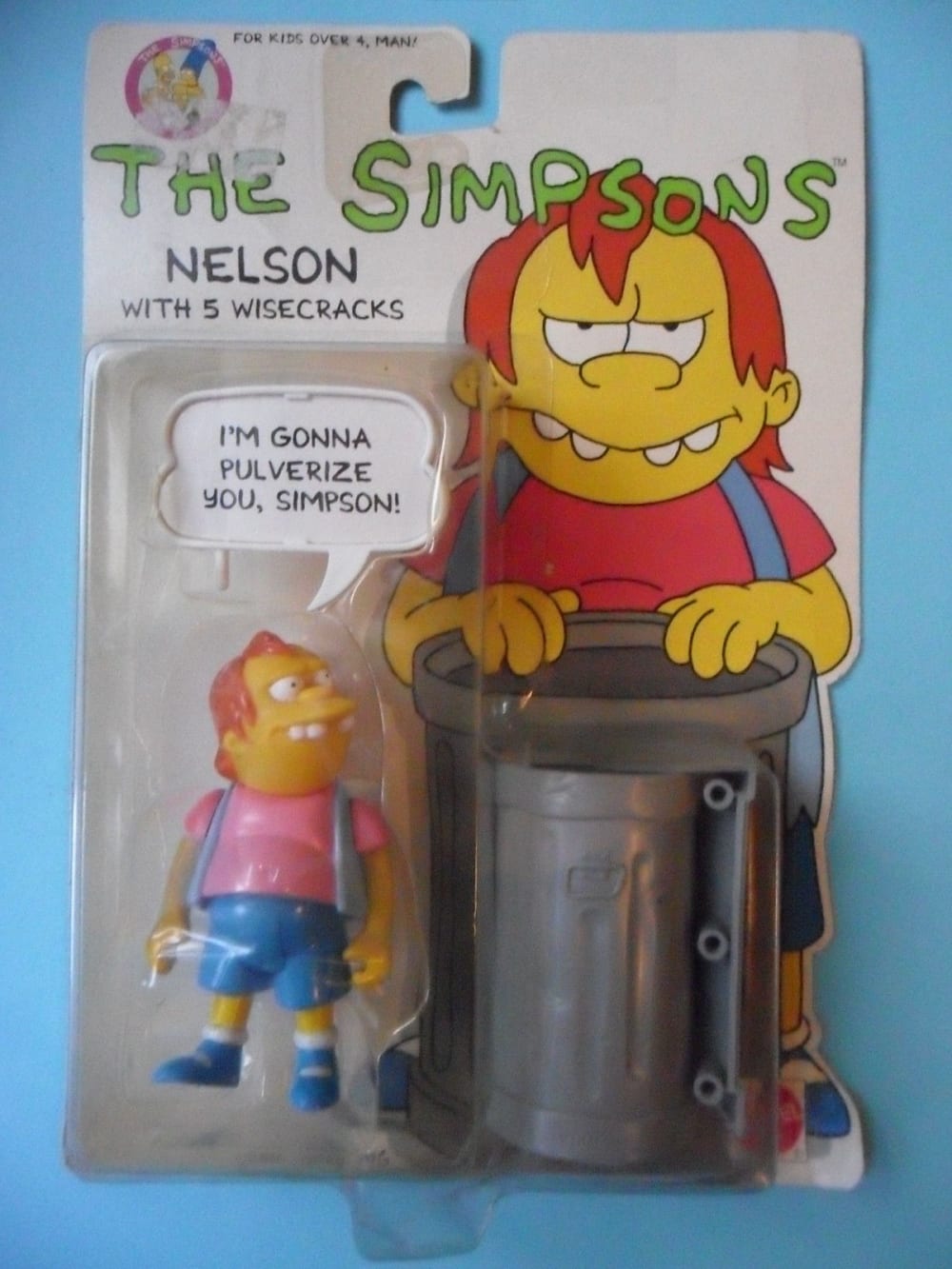 Nelson Muntz Action Figure (1990)
Asking Price: $39
The very first Simpsons action figures were released by Mattel in 1990. Nelson here was the only unexpected addition; the rest of the line focused only on the central family. (If you'll recall, Nelson's role was much more antagonistic at the start, so his action figure was mostly there to give the Bart figure someone to butt plastic heads with.)
Each figure came with stick-on word balloons and other accessories. The figures are pretty rare nowadays, but you can still find them for cheap enough if you keep a close eye on eBay.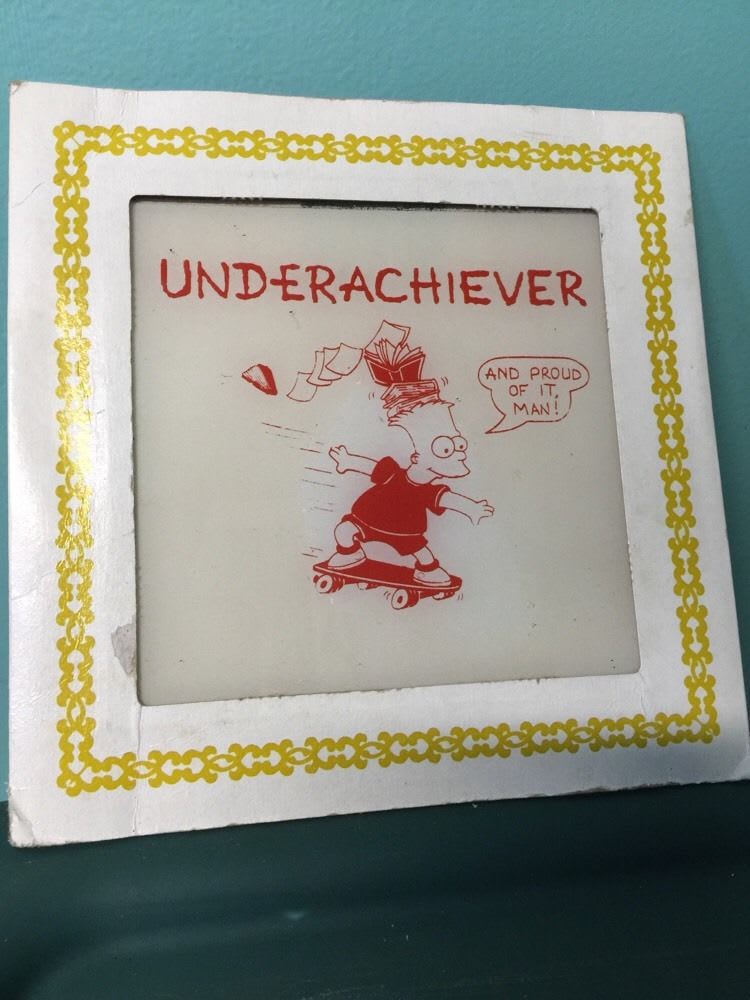 Glass Carnival Prize (1990)
Asking Price: $25
If you've ever been to a carnival or a New Jersey boardwalk, you've probably seen those cheap glass pictures in the crummy cardboard frames. They came in every conceivable variety, covering everything from pro wrestlers to rock stars to fancy cars.
The prizes were almost never officially licensed, as we suspect was the case with this Bart Simpson version. Fortunately, kids who paid money to throw darts at balloons didn't particularly care if their prizes were "official" or not, so long as they won them!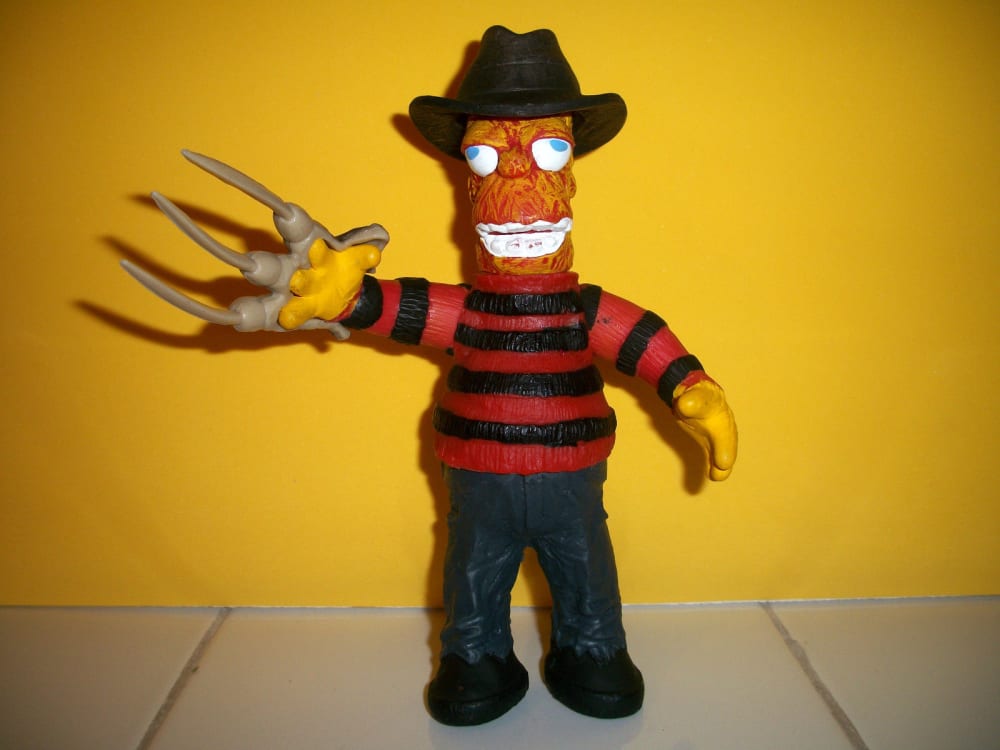 "Homer as Freddy" Knockoff Toy
Asking Price: $9.99
Speaking of unlicensed collectibles, get a load of Homer Simpson cosplaying as Freddy Krueger!
SEE ALSO: 10 Strange & Totally Awesome Captain America Collectibles
Made in Mexico, this is just one of a seemingly countless number of Homer Simpson "dress-up" figures. We're not quite sure how the trend started, but we've seen bootleg Homer figures made to look like everyone from Buzz Lightyear to the Hulk. What a strange, wonderful world we live in.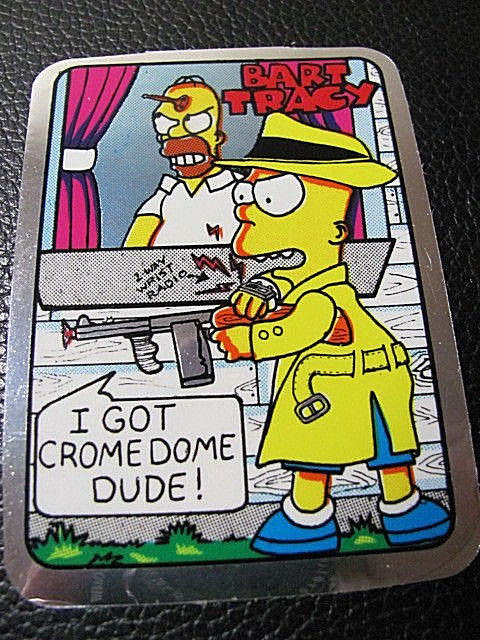 Vending Machine Prism Sticker (1990)
Asking Price: $5
When you didn't want to risk your quarters on a vending machine that only promised a chance at something good, the machines that guaranteed prismatic stickers were the way to go.
The stickers (which generally cost 50 cents, though sometimes as much as a dollar) slid out in protective cardboard sleeves, and looked super hot on the covers of our marble notebooks.
The Simpson family has netted more than a hundred prism stickers over the years, but this old-school "Bart Tracy" spoof is one of the best. If you don't bid on it, we're so gonna.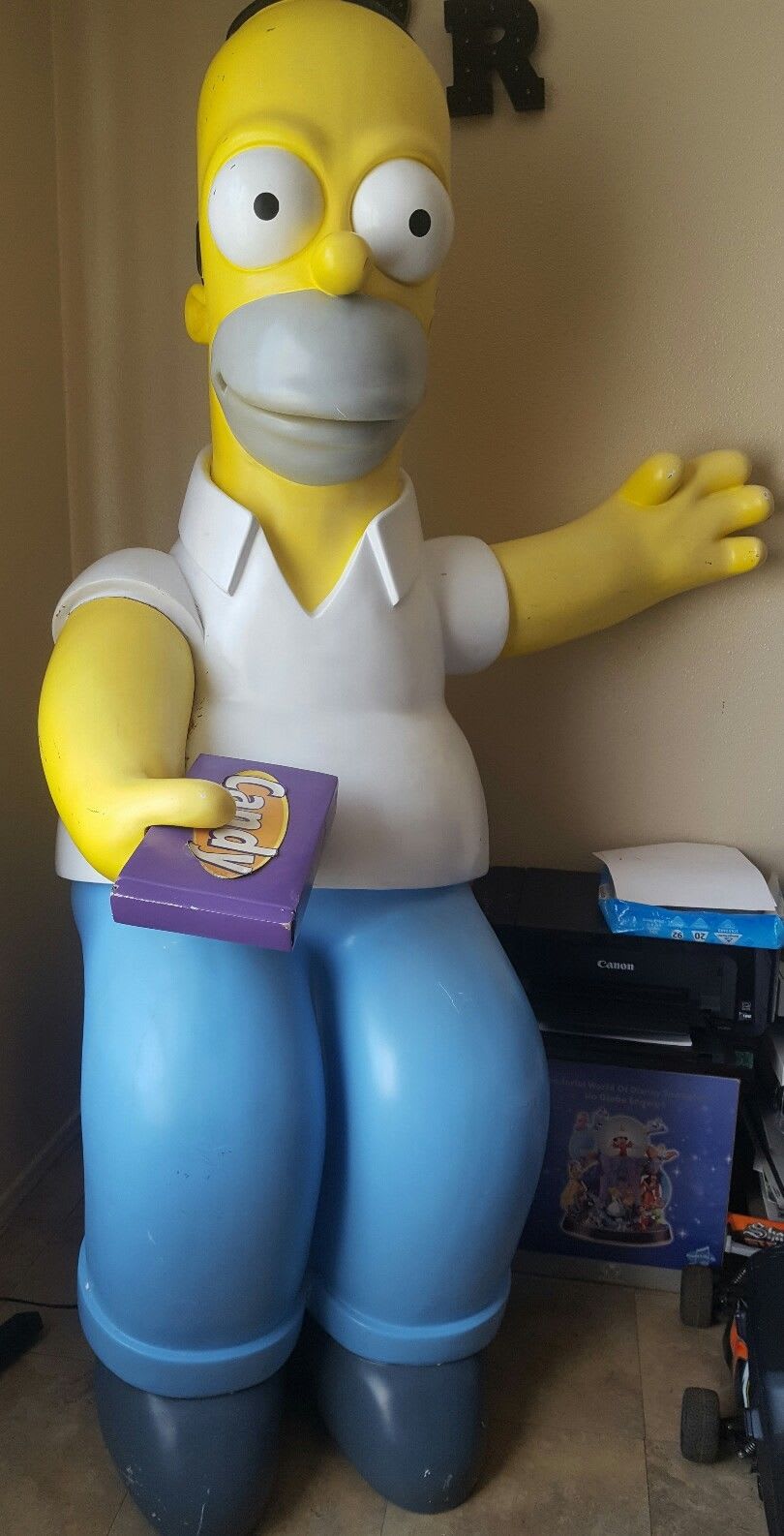 Life-Sized Homer Simpson (2007)
Asking Price: $799
This giant Homer Simpson statue was apparently sent to a movie theater as part of the promotional blitz for 2007's The Simpsons Movie, and though the auction doesn't provide an exact size, we guesstimate that it's around 5 feet tall. That's a lotta Homer.
While $799 is a big chunk of change, just imagine the selfies!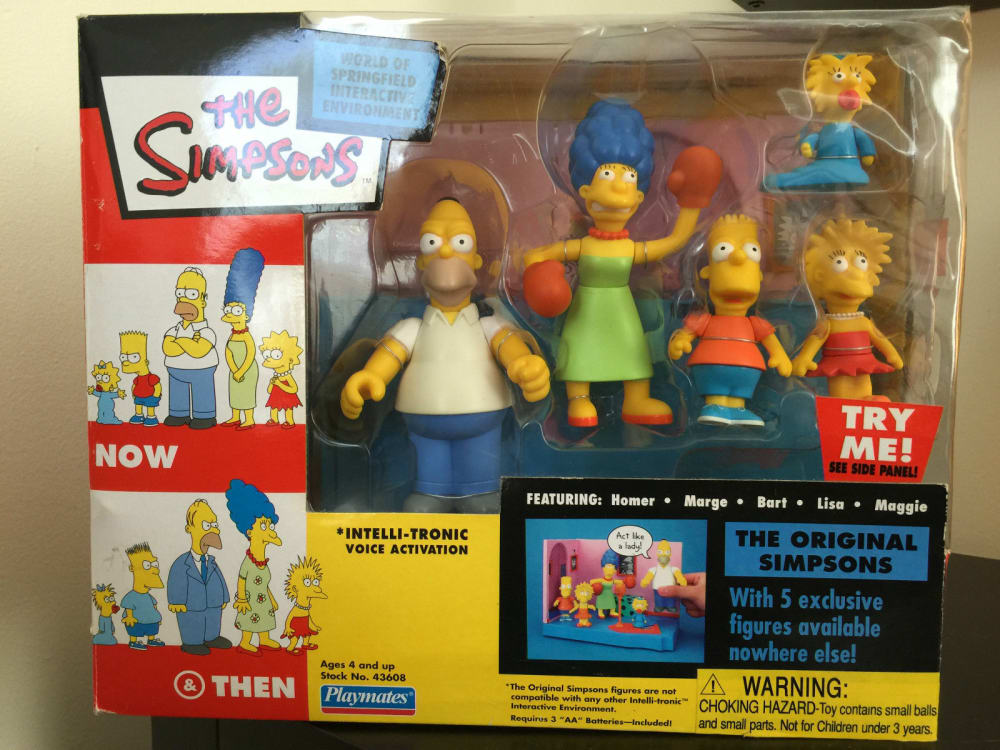 Asking Price: $75
Given that we wrote this list in celebration of the Simpsons' debut appearance on The Tracey Ullman Show, this last pick is more than fitting. Back in 2003, Playmates released a boxed set of action figures depicting our pals as we originally knew them, warts and all!
The figures were made with intentionally crude designs. Everyone looks slightly pained and a bit disproportionate… and that's exactly how they should look!
Readers, what's the first Simpsons-related product you remember buying? We're betting it was a Bart shirt. Confirm or deny in the comments below!
---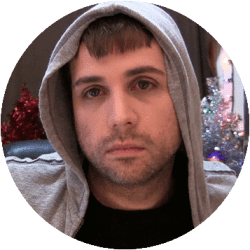 Contributing Writer
Matt has been blogging about geeky nonsense since early 2000. You can view more of his weird work on
Dinosaur Dracula
, or follow him on Twitter
@dinosaurdracula
.
DealNews may be compensated by companies mentioned in this article. Please note that, although prices sometimes fluctuate or expire unexpectedly, all products and deals mentioned in this feature were available at the lowest total price we could find at the time of publication (unless otherwise specified).