Cheap iPads and Kindle Fire HDs Coming This Fall
While Google is currently enjoying the spotlight in the tablet market with its recently-revamped Nexus 7, both Apple and Amazon are planning a counterattack; if rumors are accurate, this fall we'll see a new iPad mini 2 (as well as an iPad 4) from Apple and a faster, more powerful Kindle Fire HD from Amazon.
While this is great news for early adopters, it's equally great news for bargain hunters. Based on our deal data from the last two years, we can expect to see new price cuts on today's current generation of tablets — and perhaps even a few deals on the new batch of incoming models. So how can you get your hands on a cheap iPad or Kindle Fire HD?
iPad mini and iPad 4 Will See Same-Day Price Cuts
Because the iPad mini was a first-gen product for Apple and has no predecessor, we decided to look at the price trends of previous iPads to get a better idea of the kinds of deals we'll see upon the mini 2's release. We noticed that Apple has typically — though not always — taken 20% off ($100) the cost of its previous-gen iPads with the introduction of a new model. Even better, our data shows that minutes after Apple's official price cut, various retailers had also taken up to an extra 8% off Apple's just-discounted price.

Unfortunately, it's unlikely that Apple will discount the iPad mini by a full 20%, which would drop the 16GB WiFi model to $263. However, we have seen resellers discount the mini to as low as $290, which seems like a more comfortable price point for Apple if it decides to keep the original mini in its repertoire. If that new MSRP comes to pass (we'll drop it to $289, to keep it in line with general pricing trends), and we factor in the additional 8% off from retailers like Best Buy, Walmart, and MicroCenter — which have all typically led the pack in iPad discounts — then we could see a $266 iPad mini.

If Apple announces an iPad 5, then there's a chance (given past behavior) that the iPad 4 will stick around at that 20% off price point of $399. If we factor in an 8% retailer discount, then we may see reseller deals that knock it to $367, which would be a new low for a factory-sealed 16GB WiFi model. However, if the iPad 4 meets the same fate as the iPad 3 and gets discontinued, we'll still see deals as resellers scramble to get rid of old stock. So far the lowest price we've seen for a 16GB WiFi model is $440, so look for deals below that price point.
A New $99 Kindle Fire HD?
With Google firing the first shot and Apple aiming at the luxury market, Amazon finds itself in a very good position. It could easily undercut both of its competitors and become the king of the entry-level tablet.

After its last Kindle Fire refresh, Amazon not only discounted its older Kindle Fire by 20% ($40 off), but it also reworked the Kindle hardware. This year, BGR indicates that the new Kindle Fire HD tablets will get a major hardware overhaul, which means the current Kindle Fire HD could receive a similar 20% cut. That would drop it to $159, thereby making it quite the bargain. (Currently Amazon has knocked the price to exactly that, but this is a temporary sale; we're predicting a new retail price, which means future promos could drop it even further.) Meanwhile, that would bump the SD tablet from it's current position in the lineup, and we're predicting that, if it's kept around, it might fall to an astonishingly low $99, which it has already hit this year.

However, Amazon's situation is more complicated than Apple's, and various scenarios could affect pricing. For instance, there's a slight chance Amazon may announce a $99 Kindle Fire HD 7" Tablet. If that were to occur, we don't expect to see significant discounts, but rather anticipate seeing the aforementioned $99 Kindle Fire HD bundled with a gift card or Amazon credit. Amazon has denied the existence of a $99 tablet, but the company has shown us that it's not afraid of taking a loss and the possibility still exists. Regardless what the company announces, it's very likely Amazon will become the king of budget tablets.

The next few months will be very interesting for all current-gen mainstream tablets. We expect to see new low prices on first-generation iPad minis (as low as $266) and a $159 Kindle Fire HD, or possibly even a $99 Kindle Fire HD, should rumors prove to be true. Whichever scenario occurs, you can bet Google (and/or retailers) will react: we could see the ASUS Google Nexus 7 32GB Tablet slashed to $216 again, a price we saw at the start of the month. Even better, the mainstream tablet wars will also affect budget tablets, as we've already seen Hisense cut prices on its line of Android tablets.

Keep your ear to the ground in the coming months. Or better yet, sign up for an email alert to be notified when we post a new tablet or iPad deal from Google, Amazon, or Apple. You can find out more about what's going on in the tablet world and the best time to buy a Mac by browsing our consumer shopping research page.
---
Related dealnews Features: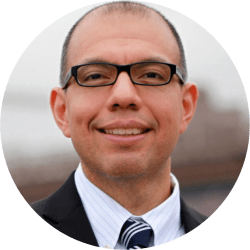 Contributing Writer
With over a decade of experience covering technology, Louis Ramirez has written for CNET, Laptop, Gizmodo, and various other publications. Follow him on Twitter at
@louisramirez
.
DealNews may be compensated by companies mentioned in this article. Please note that, although prices sometimes fluctuate or expire unexpectedly, all products and deals mentioned in this feature were available at the lowest total price we could find at the time of publication (unless otherwise specified).