Bundled to Run: 8 Winter Workout Essentials
From a balaclava for your face to Merino wool base garments to wick away sweat, these garments will keep you dry and warm while exercising this winter.
Here's the cliched question: "How cold is it?" And here's the totally original answer: It's so cold in Minnesota that a man hosed down his trampoline and in seconds it turned to ice, which he proved by doing a backflop. But does subzero weather stop his neighbors from outdoor activity? No way. A website called Minneapolis Running shows people how to dress for a jog when the thermometer dips to zero.
In that spirit, we've identified 10 pieces of clothing you'll need for outdoor winter exercise. And if you think that's a non-starter in, say, Florida, consider that Jacksonville saw snow earlier this month. So let's stretch out and suit up.
Your Noggin Pal, the Balaclava
One trick to exercising in the cold is to keep as much of your skin covered as possible. That's where the balaclava comes in: headgear that wraps around your ears and often the face. A great bet is the Chaos-CTR Howler Multi Tasker Pro Windproof Balaclava. It runs between $29.99 and $39.99 on Amazon.com. Made of 100% fleece, it's windproof, waterproof, and you can pull the face mask down if you want to yell to another jogger, "It's freaking cold out!"
Keep an Eye Out for Goggles
Potentially frozen eyelids can be a real problem in the cold, along with snow glare. For eyewear that suits skiing and running equally well, try the Smith Cascade Classic model, which retails for $28. In business since 1965, Smith built the first world's first thermal sealed goggle. The product line goes up to the I/O Recon, which at $650 boasts a screen display that gives you your speed, temperature, GPS navigation and "buddy tacking" to find your pal without the GPS. But for basic activity, the anti-fog, anti-glare Cascade Classics will do just fine. Just avoid the jealous temptation to tape your smartphone to the front and call it I/O Lite.
Your Sound Foundation: Base Layers
It's plain common sense to dress for the outdoors in layers. But with exercise, there's a twist: You need clothing at the base that will wick away sweat and keep you (believe it or not) from overheating. Jared VanderHook of Minneapolis Running calls his Icebreaker Oasis Crewe Bodyfit 200 "a necessity piece in my winter running gear closet." Ranging from $203.68 to $325.27 on Amazon.com, it isn't cheap: But what price for outdoor warmth? Similar models with the same merino wool construction, and at less than half the price, are available on the Oasis website.
Sporting Jackets With Zip
A jacket's primary job is to protect you from wind and water as you work out or play hard. A less expensive option that gets rave reviews from runners is the Nike Element Shield Full Zip for Men and Women. Both have a Dri-FIT jersey and mesh linings for warmth and breathability, and reflective elements to enhance your visibility when the light gets low. The women's jacket runs $120 on the Nike website, and the Men's was just marked down to $94.97. The even better Nike Element Shield Max (which features a hood) was unavailable through much of 2014, but you can find leftovers at online sites such as eBay.
Gloves You'll Love
The standard gloves you'd buy at a discount store or typical outlet aren't going to do the job as well as specially made sport gloves for the winter. What you'll want to wear depends on what sport you favor. For skiing, the Gordini Swagger ($65) are designed to hold off wet snow for hours and wick moisture away from the hands with a silk-based lining. For winter biking, the Ergo Grip Active ($100) is a glove that "grabs a handlebar or ski pole like a hug from your favorite aunt — warm and snug." And if Aunt Bea wants to join you on that frigid ride, so much the better.
Tights That Do the Job Right
Across all winter sports, tights make up a key part of the arsenal: the difference between warm legs and frozen limbs. Here, the Minneapolis Running posse makes two recommendations. The Salomon Windstopper Men's Trail Tight ($125) features a drawcord, zipped pocket, and bottom leg zipper. UnderArmour Women's ColdGear Compression Leggings ($49.99) use dual-layer construction for extra protection for training in the cold. The warmth and snugness good tights create in the cold make winter workouts an energizing joy, so don't skimp … or you might wind up uptight.
Socks That Keep Your Toes From Frozen
Once the thermometer falls below 20 degrees, keeping your feet warm becomes a major challenge. As with base layers, merino wool is a material of choice for many a winter warrior, and Wigwam's Merino Rugged Hiker ($21) is soft, warm sock that can even be worn in the spring and fall. If you want a liner underneath, you can double your merino with REI's SmartWool Merino Wool Liner Socks, fashioned into a lightweight flat knit. It's a comfy combo you might never want to take off until May.
Don't Forget the Tunes
It may seem like a tangent to mention music in a winter sports clothing roundup. Yet for countless runners and cross-country skiers, hikers and snowshoers, it's a must. One item that will warm your ears and carry a tune is the remarkably clever 180s Urban with Headphones, which Men's Fitness named to its list of 10 Winter Running Essentials. They're adjustable polyester earmuffs with earphones in them, and they attach to your MP3 player via a cable. They've also been recently offered at half price ($17.50) on the 180s website. You can also get a fleece model for the same price. Both pairs adjust to your glasses and go great with other headgear. So if someone says this is a fabulous deal, then yes — you heard right.
You may look askance or shudder at the frosty thought of staying fit outdoors, especially if the warmth of the gym (or the couch) calls. But like anything else in the realm of staying fit, it's largely a matter of getting up and out until something new becomes a habit. Once you get the blood pumping and the muscles churning, it's not so bad as you might think: ask any skier, hiker or runner who hits the trail with regularity. And if you need extra incentive to get started, remember: Gear shopping is half the fun.
---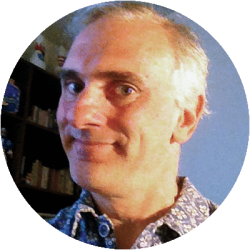 Contributing Writer
Lou Carlozo is a DealNews contributing writer. He covers personal finance for Reuters Wealth. Prior to that he was the Managing Editor of WalletPop.com, and a veteran columnist at the Chicago Tribune.
DealNews may be compensated by companies mentioned in this article. Please note that, although prices sometimes fluctuate or expire unexpectedly, all products and deals mentioned in this feature were available at the lowest total price we could find at the time of publication (unless otherwise specified).