Bitcoin Goes Mainstream at Major Retailers & Lemonade Stands
With more retailers — both online and brick-and-mortar — accepting Bitcoin payments the digital currency is poised to become even more widely used in 2014.
Until recently, Bitcoin wasn't a mainstream topic of conversation. But the peer-to-peer payment system has been gaining traction among the tech crowd since its introduction in 2009 and became a hot topic in the last year or so. In fact, Forbes recently singled Bitcoin out as the best investment of 2013.
The virtual currency is already getting the pop culture parody treatment, with Dogecoin — a riff on an Internet meme that has a real total value of $7 million — and Coinye West, which launched last week. (Kanye West, who is not involved in the business, has filed cease-and-desist papers.)
If the interest of financial experts and Yeezus isn't enough to make consumers sit up and take notice, what you'll be able to buy with Bitcoins is making headlines. Discount shopping site Overstock is now accepting Bitcoin for its wares, making it one of the first major retailers to do so. And Bitcoin recently got a value boost after online gaming company Zynga recently announced it would be testing accepting Bitcoin payments for seven of its games, including FarmVille 2, ChefVille, and CityVille.
Virtual vs. Actual Goods
Using Bitcoins to purchase premium content for Zynga social network games occurs in the digital realm, where the currency has mainly been used for everything from nonprofit donations to online gambling. (The lack of regulations on the cryptocurrency has made it attractive to those dealing in illegal markets, including drugs and weapons; $28.5 million worth of Bitcoins were seized by the FBI last year during the shutdown of the Silk Road online black market.)
But there are plenty of legitimate sites that accept Bitcoin, including dating site OKCupid and travel site CheapAir.com, as well as Overstock and Virgin Galactic, if you prefer space travel.
Yet one major criticism of Bitcoin had been the difficulty of making practical purchases. Retailers are increasingly accepting Bitcoins, with use by brick-and-mortar-stores tripling within the past month and continuing to grow, according to a Bloomberg Personal Finance report. Here and there, small businesses have started to accept Bitcoins, including a Subway franchise in Pennsylvania, a barber in Reno, a Colorado beekeeper, and a lawyer in Arizona, listed in a CNNMoney slideshow.
Shoppers currently can use Bitcoins for items at major retailers like Amazon, CVS, Target, Victoria's Secret, Zappos, and Whole Foods by purchasing gift cards through Gyft. While larger businesses may need Bitcoin facilitators, Bitcoin itself doesn't charge a fee to merchants, unlike credit card companies, making it attractive to businesses. Plus, it's a currency that can be used internationally.
Bitcoins as Currency
Bitcoin users seem to be growing at an even faster rate, with a million Bitcoin wallets in existence, doubling from November 2013, according to Business Insider. But there are reasons that Bitcoin was among the hottest investments of 2013.
Bitcoins have a constantly fluctuating value, reaching a peak of $1,137 per Bitcoin in late November, then falling to $759 in late December, before reaching $1,000 after the Zynga announcement last week. (Watch Bitcoin fluctuations here.)
The system allows for coin fractions, so consumers don't have to spend entire Bitcoins. Bitcoins also can be exchanged for Euros, dollars, or other conventional currency, something that Overstock's Byrne is considering doing daily to combat possible losses from fluctuations.
Bitcoin has drawn speculators, some of whom have made money in their investments. However, some say that the time to strike virtual gold has passed. Bitcoins can be "mined" through mathematical problems, but this approach requires a lot of computing power. Consumers can also acquire Bitcoins by accepting them for goods and services or purchasing them.
Bitcoins to Go Mainstream?
For now, Bitcoin seems to steadily be marching toward mainstream use outside the virtual realm — and towards stricter regulations. The IRS, of course, wants a slice of the virtual pie.
A Bitcoin ATM, made by U.S.-based business Robocoin, allows users to easily buy and sell Bitcoins. Robocoin chief executive Jordan Kelley told CNN after the announcement of the second worldwide ATM location in Hong Kong, "Our goal as a company is to make the acquisition truly grandma friendly."
The younger generation is already embracing Bitcoin: a lemonade stand set up by two enterprising little girls in San Francisco had a special QR code, allowing them to accept Bitcoins as payment.
Kanye, we'll assume, is still not amused. But are you, readers? Do you have any firsthand Bitcoin experiences? Or are you convinced the digital currency is just another fad? Sound off in the comments below.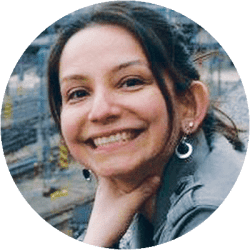 Contributing Writer
Josie Rubio was a Brooklyn-based freelance editor and writer, who interviewed everyone from Britney Spears to ghost experts during her lengthy journalism career. She visited five continents, and loved to write about travel, food, nutrition, health, gardening... and pretty much everything.

Note: Josie Rubio died on December 3, 2019.
DealNews may be compensated by companies mentioned in this article. Please note that, although prices sometimes fluctuate or expire unexpectedly, all products and deals mentioned in this feature were available at the lowest total price we could find at the time of publication (unless otherwise specified).