Beats Music Streaming App Has 20 Million Songs, No Ad-Supported Free Option
Beats Music, a new streaming service from Dr. Dre, doesn't offer an ad-supported free option. Can its expert-created playlists and interesting concepts make users want to pay?
Full disclosure: This reporter will buy anything with Nine Inch Nails frontman Trent Reznor's name on it. But even I was a little hesitant to sign up for Beats Music, the just-launched streaming service dreamed up by Dr. Dre, and featuring Reznor as the Chief Creative Officer. Beats Music promises its users a mobile streaming experience that tailors playlists to what listeners are craving in that moment — as long as they aren't craving free music, that is.
Beats Music costs $9.99 a month, and unlike almost every other streaming service, there's no ad-supported free option. AT&T customers can trim the cost a bit by signing up for a "family plan," which costs $14.99 per month and grants access to up to five users. Still, the subscription-based app is a hard sell in a market packed full of free music streamers.
However, Beats Music offers a few things that other services don't: a team roster that reads like a who's who of the music industry, creative input from a ton of music critics and experts, and the backing of a company that made headphones into a status symbol. Read on for our take on this nascent streamer, and find out whether Beats Music is the service you've been waiting to pay for.
Playlists by People Who Know More About Music Than You
Getting started with Beats Music is somewhat of a departure from other streaming services. "The app spends a good amount of time getting to know you and your tastes," according to Engadget. "You'll tap (like), double tap (love) and long press (hate) your way through bubbles bearing genres and artists," and it's not until this process is completed that you'll be introduced to Beats' vast ecosystem of "curated" playlists.
Playlist music is chosen and moderated by experts and critics from music publications like Rolling Stone and Pitchfork, and industry insiders, as well as celebrities like Ellen DeGeneres. Of course there's an algorithm at work, too, but the folks behind Beats Music insist that people are better at choosing music than computers. Interestingly, there's also not a lot of emphasis on making your own playlist (although you can).
That's not necessarily a bad thing, though: "There's so much music to hear online, people have become a bit deaf to the choices," Bono of U2 told the New York Times. "Jimmy [Iovine] believes that Beats-style curation will become the discovery model that the music business is waiting for." It's understandable that Bono would take Iovine at his word: Jimmy Iovine co-founded Beats by Dre with Dr. Dre and has enjoyed a prolific career in music, having also co-founded Interscope Records and worked as a producer with the likes of U2, Bruce Springsteen, Lady Gaga, and John Lennon.
A Huge Library You'll Probably Never See
Should you choose to abandon the playlists and go digging around in Beats Music's library, you'll find some interesting treasures hidden in its 20 million song collection. For example, searching for an artist brings up a list of available albums, some of which are tagged "essential" — a.k.a. the albums that define an artist's sound (like Nine Inch Nails' Downward Spiral). The library's collection is also surprisingly diverse; I found a huge selection of albums from the lesser-known German industrial outfit Die Krupps, and (be still my heart) an actual song by Leather Nun.
That said, the curated playlists really do set Beats apart. "It's easy to forget that this is actually an on-demand service that lets you listen to whatever music you want, whenever you want, should you choose," Gizmodo's reviewer said. "The playlist focused experience is so central that I barely ever wandered outside of it ... It's a testament to the playlist strengths that the vast pick-and-choose library doesn't command more attention."
Sentenced to Life Without Subgenres
An interesting facet of Beats Music's model is a feature called "The Sentence," which, by all accounts, was Reznor's brainchild. Oddly evocative of Mad Libs, The Sentence allows you to plug in your location, your mood, the people you're with, and the musical genre you're craving. For example, when I said "I'm AT WORK and feel like MAKING BAD CHOICES with MY CO-WORKERS to ALT ROCK," I got a playlist that featured Soundgarden and Jane's Addiction.
While it's undoubtedly fun to play around with, The Sentence isn't an exact science. "Auto-playlisting is far easier to market than to execute," Spin's reviewer complained. "Is there really a subgenre of Americana that's only appropriate for when you're hanging with 'Zombies?' I doubt it, and that probably explains why my playlist didn't vary much when I futzed with any of the variables besides, you know, 'Americana.'" The Sentence is pretty good at matching music to your current mood, provided that you aren't looking for something really specific and/or genre-spanning. In other words, if you're STARTING A RIOT at THE GYM with YOUR EX, you can listen to HAIR METAL (but not Trip-Hop).
Is Beats Music Worth $120 a Year?
After only a few hours of use, Beats Music knew me well enough to suggest playlists populated by artists that I genuinely love, with songs I'd never heard on streaming services like Slacker and Pandora. Beats Music also seems to take a genuinely intuitive approach to its suggestions. (The industrial playlists are blessedly free of Tool, for example — no offense, Tool fans.) This important goal was set by Ian Rogers, the app's chief executive. In an interview with The New York Times, Rogers said that most music streaming services "inevitably fail because they rely too heavily on computer algorithms and because the people behind them just misunderstand music."
The Beats team clearly understands music, but do they understand listeners? I'm not entirely convinced. I don't currently pay for any music streaming service; I wrote this review using Beats Music's 7-day free trial period. Beats is easily the best streaming service I've ever used, although I saw quite a few launch-week glitches. And while I can't overstate the level of detail and thought put into the Beats curated playlists, The Sentence tool is kind of a letdown at this juncture. All in all, mainstream music fans should probably pass on Beats Music, because every free music streamer already does an excellent job of catering to the Top 40 crowd. However, if your musical tastes tend toward the niche and you're tired of hearing the same three tracks on other streamers, I can't recommend Beats Music enough.
Readers, have you tried Beats Music? Do you pay for another streaming service? Or are you happy with free music streaming? Give us your take in the comments below.
---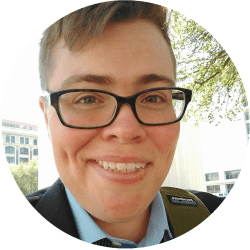 Former Senior Blog Editor
Michael added the finishing touches to most of the Blog articles on DealNews. His work has appeared on sites like Lifehacker, the Huffington Post, and MSN Money. See him rant about video games by following him on Twitter
@ThatBonebright
.
DealNews may be compensated by companies mentioned in this article. Please note that, although prices sometimes fluctuate or expire unexpectedly, all products and deals mentioned in this feature were available at the lowest total price we could find at the time of publication (unless otherwise specified).