9 Awesome Guardians of the Galaxy Collectibles You've Gotta See
After you buy your ticket for Guardians of the Galaxy Vol. 2, you might wanna buy this stuff!
Guardians of the Galaxy Vol. 2 hit theaters on May 5, giving fans another opportunity to venture into the Marvel Cinematic Universe.
Celebrate the return of Star-Lord, Gamora, Drax, and the rest of the crew with these Guardians of the Galaxy toys and collectibles. Some are old, some are new, but all are out of this world!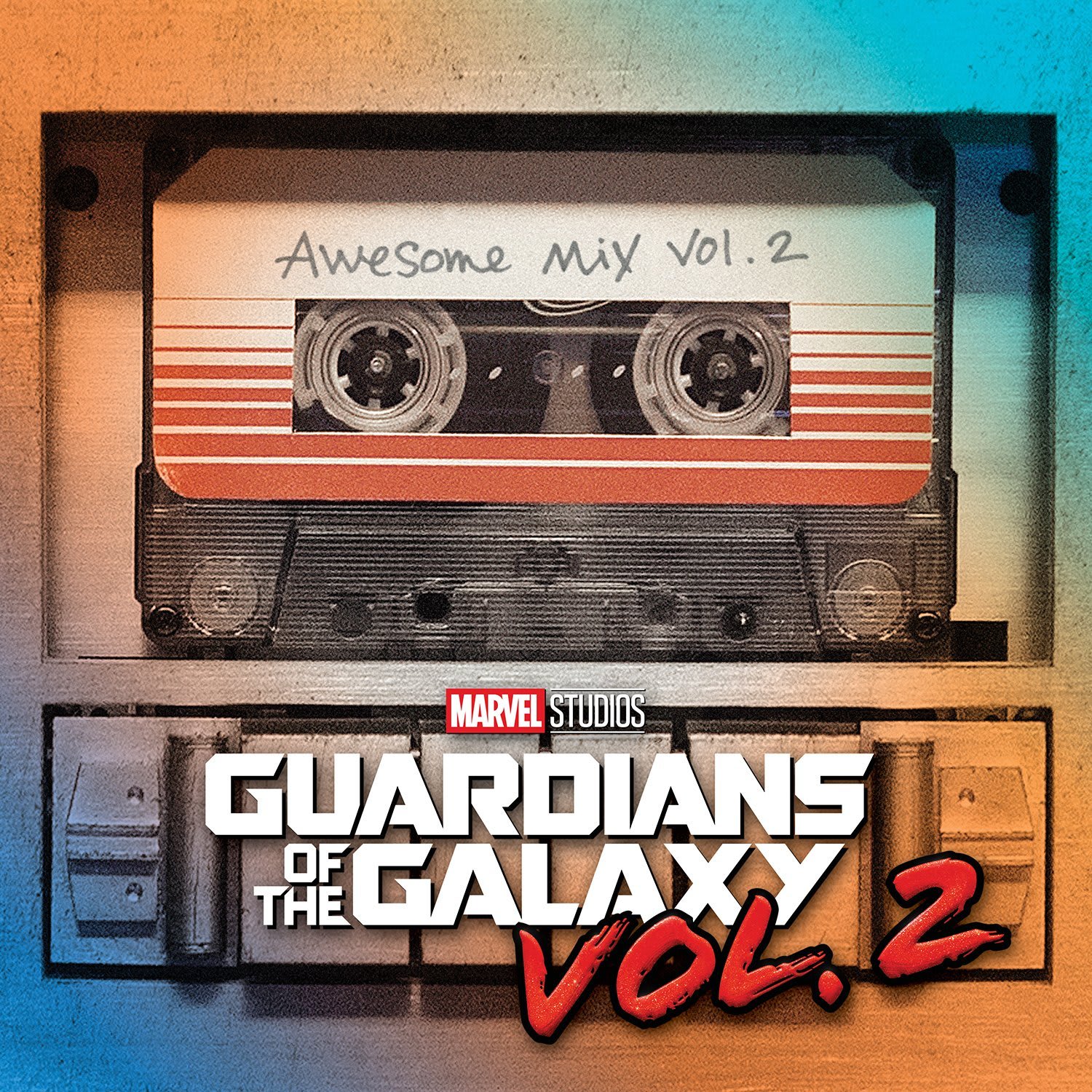 Price: $9.38
Music was the backbone of the first Guardians of the Galaxy film, and it's looking like Vol. 2's soundtrack will be just as integral.
Awesome Mix Vol. 2 collects 1970s hits from bands and artists like Cheap Trick, Fleetwood Mac, and George Harrison. (We'll avoid being too specific in fear of the songs doubling as light spoilers, but it's a killer playlist.)
You can buy the whole album digitally or on CD. We prefer physical media in this case, if only so we can be a bit more like Star-Lord!
SEE ALSO: Relive Your Crush on the Pink Ranger With These Power Ranger Collectibles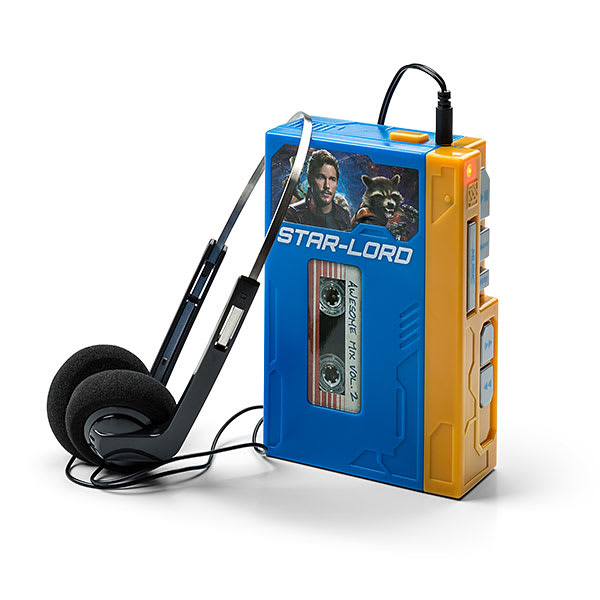 Price: $24.99
Made to resemble Star-Lord's vintage Walkman, this device is packed with today's technology. It's a novelty speaker at heart — you can attach it to your phone to let music blast through the Walkman — but it also works as an MP3 recorder.
That means you can record your impromptu rounds of karaoke for posterity's sake. If you hate your voice, no worries: The device even has a "distortion" setting that will let you sound like somebody else!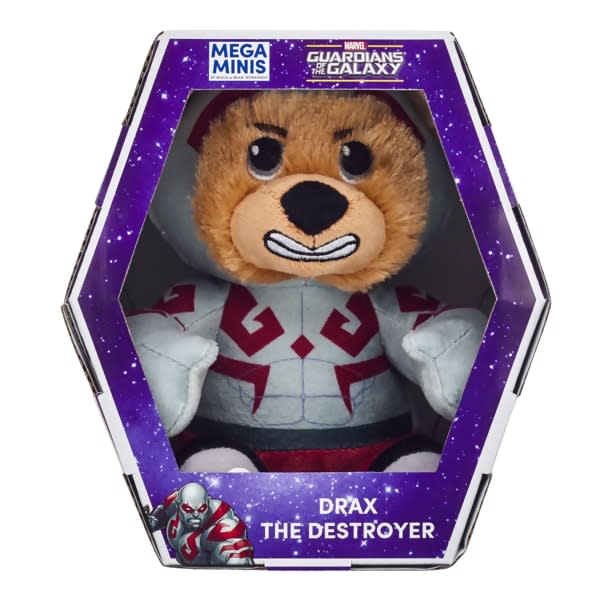 Price: $10
Build-A-Bear Workshop offers several of these Guardians-inspired Mega Minis. For our money, Drax's is the one to get. There's something strangely appealing about seeing a loudmouthed alien muscleman transformed into an adorable teddy bear, and at this price, Drax is a steal.
All of the Guardians-inspired Mega Minis are the same price, and each comes in a super-cool window box that no collector will ever throw away.
Rocket Raccoon Backpack Buddy
Price: $39.99
Whether you wear Rocket to school or as the finishing touch for your convention cosplay, you're gonna love shoving life's necessities into an alien raccoon's back. We know that sounds weird, but trust us!
Rocket doubles as a functional backpack, and he'll look so precious clinging to your shoulders. (Just don't tell him that.)
ThinkGeek admits that the backpack is kid-targeted, but the adjustable straps make it wearable for most adults.
SEE ALSO: 6 Things to Look for in a Camping and Hiking Backpack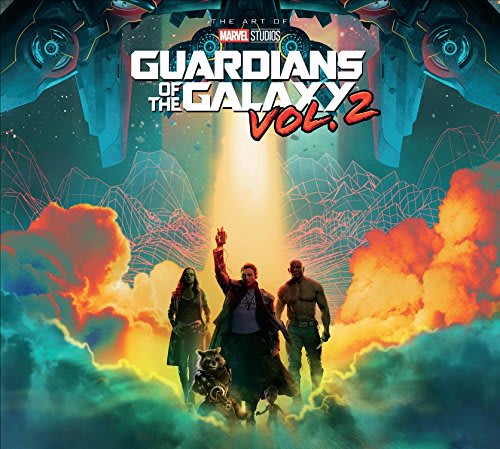 Price: $31.45
Enjoy a behind-the-scenes look at Guardians of the Galaxy Vol. 2 through concept art, production stills, and blurbs from the cast and crew.
The film promises lush alien worlds and breathtaking space battles, so you know the art in this book is going to be fantastic. We haven't gotten our hands on a copy just yet, but with its advertised 312 pages, it must be pretty dang thorough!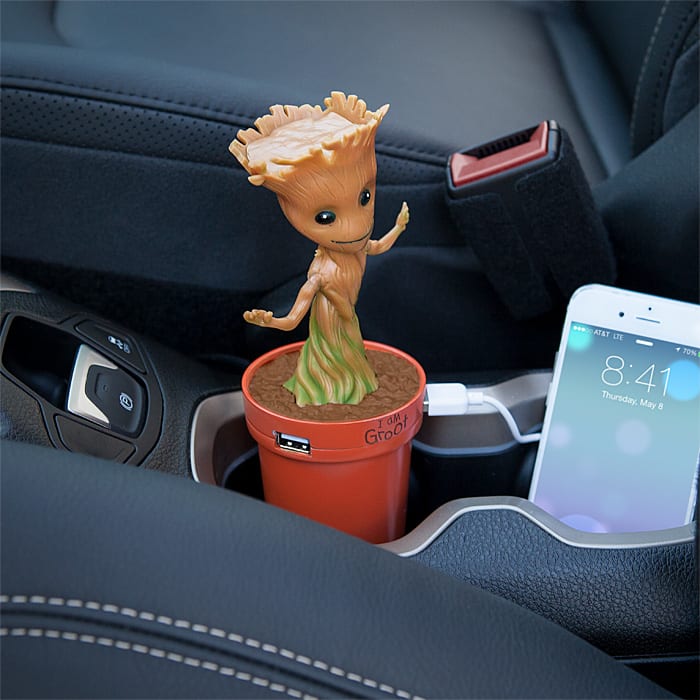 Groot USB Car Charger
Price: $39.99
After Groot but before Baby Groot was this Groot — the "potted plant" version seen at the end of the first movie. This isn't a new item, obviously, but does it matter? It's a USB car charger that doubles as a dancing Groot! That never gets old.
You'll need Groot for his two USB charging ports, but you'll want Groot for his sound-activated dance moves. Traffic will seem so much less stressful when you have a tiny tree dancing by your knee.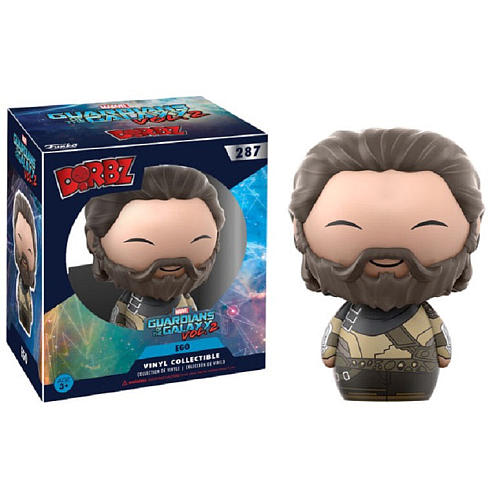 Price: $6.39
In Guardians of the Galaxy Vol. 2, Kurt Russell plays Ego, who... well, just in case you're going into this movie totally blind, we won't give you that mild spoiler here.
But we will say that Kurt Russell still looks like Kurt Russell while portraying Ego, so with a little imagination, this 3" Dorbz figure from Funko doubles as other Russell characters, like Snake Plissken in Escape from New York or R.J. MacReady in The Thing. It's like getting a dozen Kurt Russell toys, all at once!
SEE ALSO: 10 Cool Collectibles That Every Wolverine Fan Needs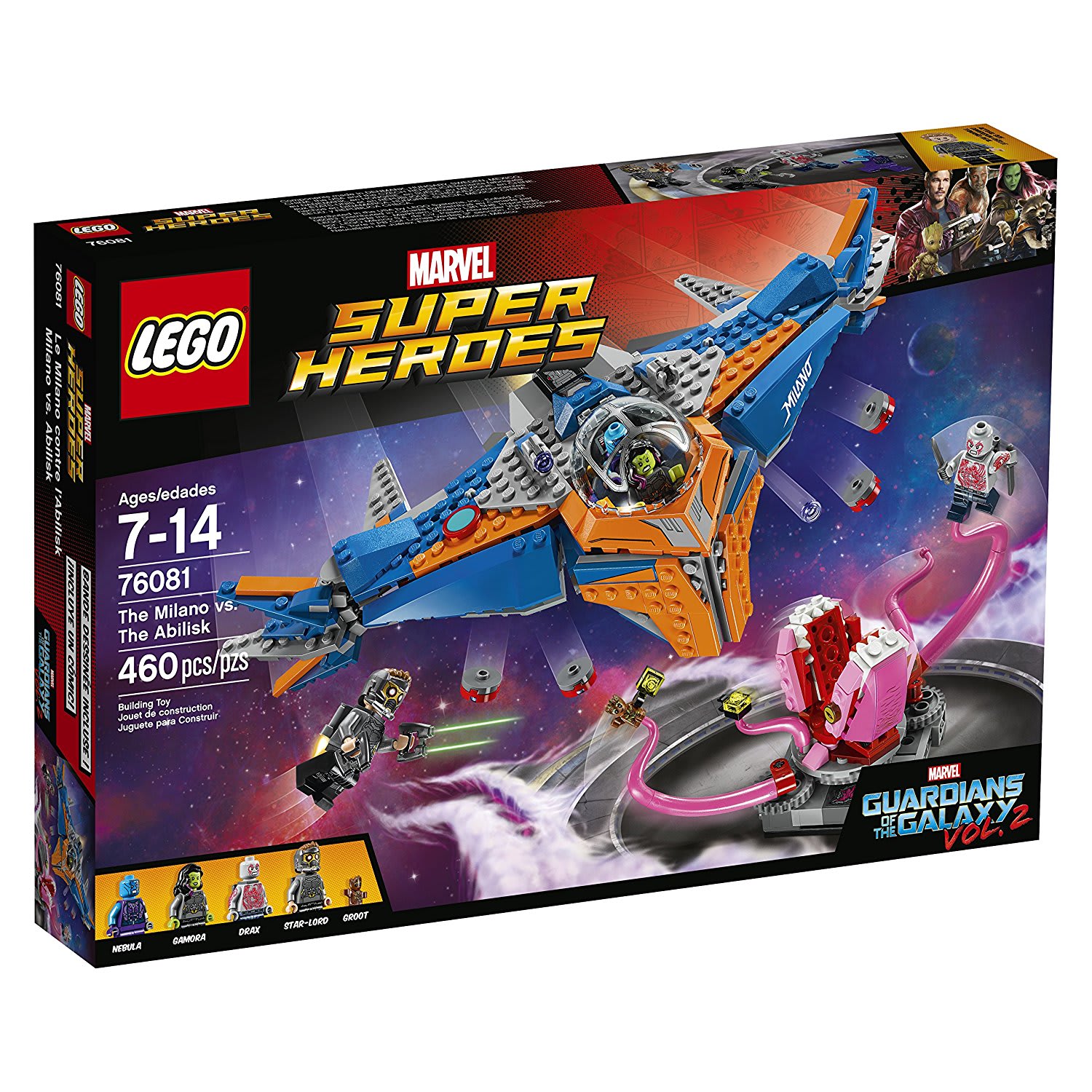 Price: $39.99
Guardians of the Galaxy Vol. 2 has inspired several new LEGO sets, and from what we can tell, even the most critical LEGO fans love them.
This set (which foretells what's obviously going to be an amazing scene in the movie) includes a ship and a creature that looks like a hot pink plant monster, not to mention four different LEGO figures.
That's a whole lotta LEGO action for the price, especially when you consider that the four LEGO figures alone would probably sell for half this much.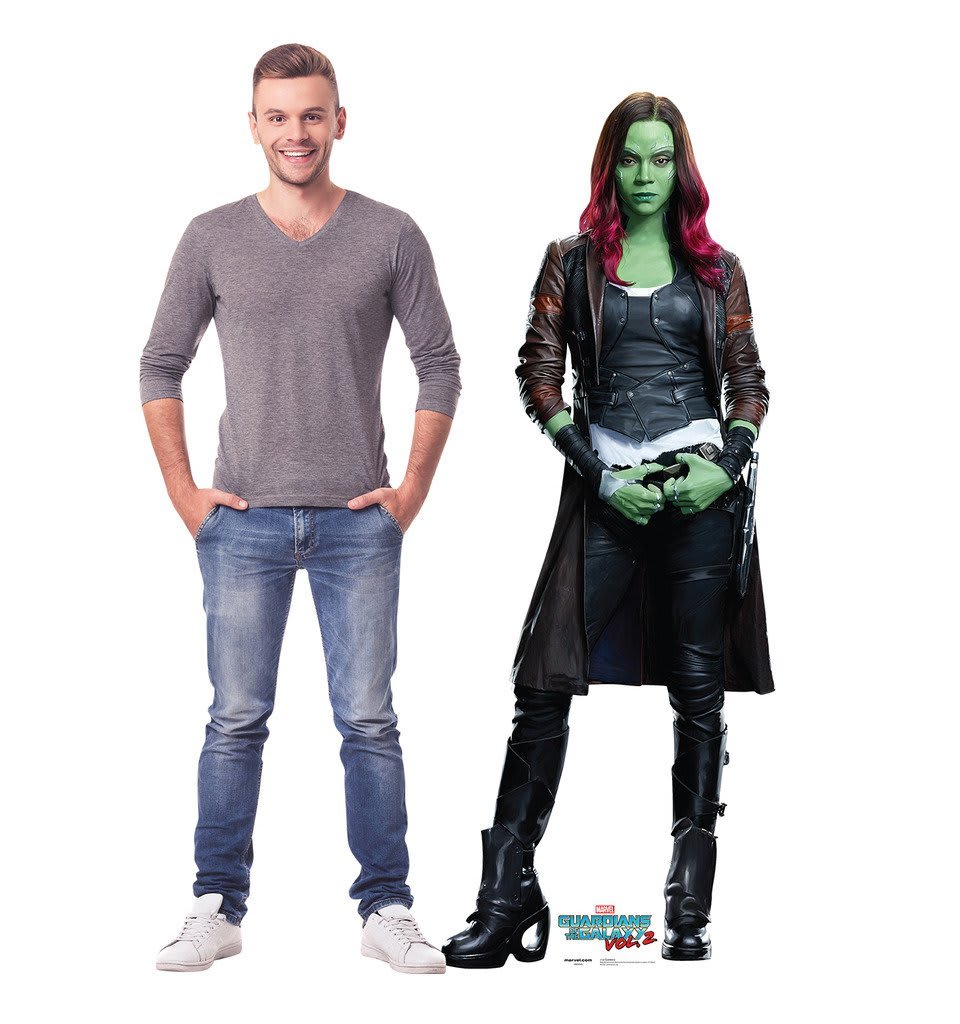 Life-Sized Gamora Cardboard Standee
Price: $34.95
This 5.5-foot cardboard Gamora standee will let you pretend that the most dangerous woman in the universe is your roommate. Hey, why not?
Look, we admit it: Sometimes we want things just for the Instagram potential. A selfie with Gamora is so worth 35 bucks.
Readers, one of the great things about this superhero team is that everyone is so completely different. Which member of the Guardians is your favorite, and why? Tell us in the comments!
---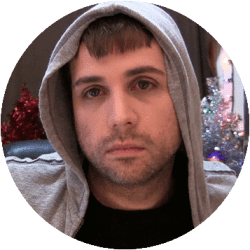 Contributing Writer
Matt has been blogging about geeky nonsense since early 2000. You can view more of his weird work on
Dinosaur Dracula
, or follow him on Twitter
@dinosaurdracula
.
DealNews may be compensated by companies mentioned in this article. Please note that, although prices sometimes fluctuate or expire unexpectedly, all products and deals mentioned in this feature were available at the lowest total price we could find at the time of publication (unless otherwise specified).