Automated Customer Service Messages Got Ya Down? It's Time to GetHuman
We all know the experience of calling up some faceless corporate monolith to get a problem fixed, only to wind up being passed along to one recording after another, finally dead-ending at some department's voicemail.
But the folks at GetHuman.com understand. The company was started by digital innovator Paul English (co-founder of the travel website Kayak) in 2005 after his dad expressed frustration in dealing with customer service reps at big companies. Now, GetHuman has a database of more than 10,000 companies and more than 10,000 shortcuts to help customers dodge the automated prompts and talk to a real person. The site (and its respective iPhone and Android apps) also offer tips on how to get a callback from a person and reach service agents via the web.
We spoke with Adam Goldkamp, GetHuman's Director of Operations and one of the co-owners of the company to find out more about what makes GetHuman work, and to learn more about the company's current success.
Crowdsourcing has changed certain old-school technologies. Radar detectors, for example, now make use of apps where people can share tips on where cops hide. It sounds like there's a similar info-sharing revolution going on with what you do.
Adam Goldkamp: It's a terrific analogy for what we do and how we work. We get 3 million users a month coming to the site and that's growing; but the real work is curating all the information and making sure it's useful. We spend countless hours testing and retesting the information [that users] give us, and if it's good, we use it, or else we fix it. Users tell us repeatedly how grateful they are, and so it's a delicate balance between providing them with as much information as possible.
How did you get to the point of having more than 10,000 companies in your database?
AG: The real growth came once we started adding additional technologies, such as the callback functionality, and the ability of our users to make a call via the web using their web browsers. Once we started transitioning from a phone list to a page that focused on finding the best possible solutions for consumers to get customer service, the word started to get out. More users started finding us and using our products because they are so useful and effective at getting frustrated consumers customer service more easily.
Do you ever feel as though companies switch around their phone trees on purpose once you figure out how to circumvent their call-routing mazes?
AG: I wouldn't say that companies purposefully make their system shabby or frustrating, but they do tend to switch the menus around. Their phone systems are designed to regulate the number of calls a customer service representative handles, and every time we crack their phone system code, it disrupts that call flow. What's a shame is that a lot of times, people have very simple questions they need answered, yet they're stuck wading through the phone menu to ask it, and their frustration mounts as they wait to talk to someone. We're alleviating that frustration from the customer side, so the company actually hurts itself by continuously changing menus. Really it's a matter of the company not investing the time and money to get it right.
Who are some of the biggest offenders, customer-service wise?
AG: Some of the worst companies [can be found] on our Twitter feed. You can see there a long, circular conversation I had with Boost Mobile on August 14. That one's fresh in my mind, and it's a perfect example of what we're trying to tell companies: Negative word of mouth is a powerful thing, especially with social media, and it's so easy for me or anyone else to broadcast something negative. We also get a lot of complaints about low-cost airlines like Spirit Airlines and Allegiant Air.
What's going on at these companies that they're hiding from customers, in your view?
AG: When you look at my experience trying to get in touch with Boost Mobile, it's a perfect example of a company not investing in the right resources for customer service. And because the conversation was on Twitter, everyone could see it. Boost used to have an interactive voice response system (or IVR) that connected you with a person, but they were constantly changing the menus to confuse customers and ultimately got rid of an important and effective number. So now you cannot speak to someone, and if you're a customer with Boost, what does that say to you? You're a consumer that's giving them your hard-earned money, and the company is essentially saying they only care about the money you give them and not about the individual giving it.
That seems baffling, given that consumers could just go with the company that's the most helpful.
AG: A lot of companies don't realize that it's not just about supplying the right products to consumers. It's also about the service that comes with those products. Now more than ever, customers have the power to choose where they spend their money, so companies that are bad at customer service, or don't think it's going to matter, will seriously miss out on increasing their profits.
Lately, more frustrated consumers who can't find human help fight back via social media. What's your view on that?
AG: Some companies are actually very effective on social media. Verizon, Comcast, and Liberty Mutual monitor what users are saying about them on social media and have dedicated employees who watch social media, and respond to customer inquiries and complaints. A lot of companies understand that their users are on social media and so they need to be as well, and often times users who make a comment or request to a company via social media will hear from someone from the company who's willing to help.
Other times, customers face unhelpful call center employees stationed overseas. Can you help the consumer there?
AG: Most companies will maintain a U.S.-based call center, even if a majority of calls are fielded in the Philippines or Bangladesh. So you can get through to someone in the United States, but it could be a much longer wait. It's frustrating, but we're starting to see some companies bring those call centers back [to the States]. And when I see [an enterprise] do it, I write about it on the GetHuman blog. It's what U.S. consumers want, and that's encouraging.
Your four full-time employees is a small staff to deal with the seemingly countless examples of customer service incompetence. What's the most exciting part of your work?
AG: Knowing that we provide a tool that our users think is useful and effective is extremely rewarding. Hopefully it will help to change the way customer service is done for the better. Helping consumers get the service they deserve is exciting to us, and we're very passionate about it. The more people who use the site, the better the information we get from a collaborative effort, which results in better customer service for everyone.

Readers, we want to know about your most recent customer service experience, whether awesome or awful ... or somewhere in between. Let us know in the comments below how the stores and businesses you shop at have tried to keep your loyalty, or left you to waste away in a labyrinth of voice mail prompts and dead ends.
---
Related dealnews Features: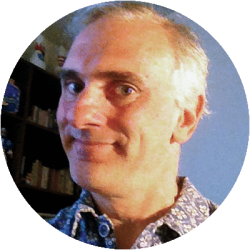 Contributing Writer
Lou Carlozo is a DealNews contributing writer. He covers personal finance for Reuters Wealth. Prior to that he was the Managing Editor of WalletPop.com, and a veteran columnist at the Chicago Tribune.
DealNews may be compensated by companies mentioned in this article. Please note that, although prices sometimes fluctuate or expire unexpectedly, all products and deals mentioned in this feature were available at the lowest total price we could find at the time of publication (unless otherwise specified).