Are Smartwatches a Smart Buy? Reviews Show Common Problems
Consumer site Fixya compiled smartwatch reviews and smartwatch complaints, and found that they might not be ready for most shoppers yet.
While many people anticipated Apple would introduce their own smartwatch this month, it didn't happen. But it's apparently coming soon. Reuters reports that Taiwan's Quanta Computer Inc. will start mass production of Apple's first smartwatch in July.
Until that watch comes out, a host of rival companies — including Google and its new Android Wear OS — have the market to themselves. The field of smartwatches is still new and searching for standardization, so consumer answers site Fixya prepared a report on the devices, taking a closer look at five different brands.
Fixya cuts through the hype and comes to a sobering conclusion in its report: "Although we've come leaps and bounds in terms of these devices, smartwatches on the whole leave much to be desired, with a plethora of problems that are all too common across the entire smartwatch category."
Just how does that break down, though? We examined the report to clue you in on how each of the watches fared.
The Smartwatch Lineup
Google's Android Wear announcement will naturally usher in new smartwatch models using the new OS, but until then, Fixya's report looked at several models already in regular distribution. That includes the Martian Passport, I'm Watch Smartwatch, Samsung Galaxy Gear Smartwatch, Sony SW2, and Pebble Smartwatch.
All these watches had some problems, based on troubleshooting data from more than 6,000 Fixya users. Those issues were with speakers, screen notifications, and waterproofing (each accounting for 15% of problems). Bluetooth represented 10%, and the "other" category came in at 45%, which includes malfunctions unique to each watch.
"I think what smartwatches can do, even now, is extremely impressive," says Fixya CEO Yaniv Bensadon. "But it's just not to the point now where the average consumer will benefit greatly from purchasing a smartwatch." That's some conclusion to draw, but when you take a look at some of the issues these watches have, it makes sense.
This Doesn't Speak to Me
Speaker quality was a problem common to many of the smartwatches. With the Martian Passport, for example, "Fixya users reported that the device doesn't have the highest in-call sound quality, causing difficulty hearing while on calls due to static," the report says. I'm Watch had similar issues, and the Pebble has no speaker or voice control at all.
"There needs to be a quality speaker in every device," Bensadon says. "This was one of the most common complaints across the board, and it's something that people are expecting."
Don't Water This Down
Smartwatches should be waterproof, but they aren't quite there. With the Martian, "It is not recommended you use your Passport in the shower and to make sure to keep it properly covered if you are walking in strong rainfall," according to the report.
Bensadon notes: "All manufacturers are probably working on a way to waterproof these watches. There's no way that a smartwatch will ever be all encompassing if it's not completely waterproof up to at least 2 meters."
Other Bugaboos
Just as each watch looks unique in its own right, so are the top issues associated with it:
Martian Passport: speaker quality and screen notifications (25% each)
I'm Watch Smartwatch: Bluetooth and battery life (30% each)
Samsung Galaxy Gear Smartwatch: voice control (35%)
Sony SW2: battery life (25%)
Pebble Smartwatch: no speaker or voice control (30%)
Screen size was another core problem with all the devices. By necessity, all watches have small faces. But with people used to tablets and smartphones, does the decreased size of a smartwatch make sense?
"Our smartphones are becoming larger to give us more screen real estate, because we're constantly doing more and more from our mobile devices," Bensadon says. "I think it's going to be difficult to be able to make something work well on such a small screen, especially if the smartwatches of today provide very little extra value to the device owner."
"It's Definitely Going to Take Time"
When a digital device is new to the market, it evolves over years and new versions. Think back to when cell phones were the size of an Arizona iced tea can, and the only way to store a song on them was to duct tape a cassette to the back.
Perhaps Apple, as it often does, will move the ball down the field when its smartwatch comes out. But it's also possible it will run into many of the same issues identified by Fixya users. For now, buyers may want to hold off until the various manufacturers work out the problems that dog the category as a whole.
Bensadon puts it well: "Since television shows like The Jetsons and Knight Rider were on the air, we've all been fantasizing about a 'superwatch' that could communicate with our cars, our gadgets, even other people. Essentially, the smartwatch market as a whole is just a companion to your phone. In the future, it depends on how the smartwatch utilizes that screen space and how it compares to things like Google Glass. We're getting closer, but it's definitely going to take time."
Readers, have any of you purchased one of these smartwatches? What do you think? Is it worth being an early adapter? Let us know in the comments below.
---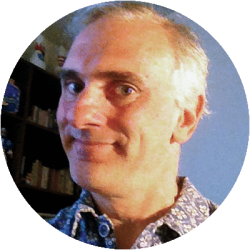 Contributing Writer
Lou Carlozo is a DealNews contributing writer. He covers personal finance for Reuters Wealth. Prior to that he was the Managing Editor of WalletPop.com, and a veteran columnist at the Chicago Tribune.
DealNews may be compensated by companies mentioned in this article. Please note that, although prices sometimes fluctuate or expire unexpectedly, all products and deals mentioned in this feature were available at the lowest total price we could find at the time of publication (unless otherwise specified).