A Fitness Guru Gives Us the Skinny on the Exercise Gear Everyone Should Own
We all want to get in shape, but splurging on an expensive gym membership isn't always an option.
Ah the groaning sounds of gluttonous holiday bodies as they jump on the New Year's resolution treadmill to get in shape. Fortunately for those of us with the resolutions to trim budgets and waistlines, fitness expert Holly Chisholm Hargrave is in your corner. Founder of AthleticGenius Fitness, she has put together a list of six pieces of "safe, reliable, inexpensive, and fun" pieces of fitness equipment that will help you get in shape this year and cost under $100.
Floor or Yoga Mat
Why It's Important: You don't want to slip around your hardwood floor or brave a rug burn while working out. "The mat will give you a non-slip surface to exercise on and provide a soft surface for any floor work," Hargrave says. It's also crucial for cushioning your back, elbows, and knees from unforgiving floor surfaces.
Medicine Ball with 2 Handles
Why It's Important: Available in a variety of sizes, "a medicine ball that's between 5lbs. and 15lbs. is best for home," Hargrave notes. "It can be used for a nice pre-work out warm up by twisting, reaching, and lifting exercises. The medicine ball can also be used to work abdominal muscles by using it for weighted sit-ups in a variety of exercises." To strengthen chest and back, perform push-ups with one arm on the ball and one on the floor. To bolster shoulders, lift the ball from a standing position with either arm, "or hold the ball in both hands and lift it for double shoulder rises."
Resistance Bands
Why They're Important: Who knew something so simple could be used to to train so many parts of your body? "A resistance band can be used to work chest, back, biceps, triceps, legs, and your gluteus," Hargrave says. "Either stand on the band, wrapping it around your back, or around a railing in your home. It takes up very little space and is hugely diversified in the variety of exercises you can perform with it." You can also use it for stretching at the end of your workout.
Mini Stability Ball
Why It's Important: A ball that's inflated to a diameter of 10" to 12" provides resistance, Hargrave says. "You can use a basic ball to work your gluteus or your gluteus and hamstrings, by leaning on a chair with the ball behind your knee and lifting. To work your inner thigh, place the ball between the thighs and squeeze it tightly as you can." Larger size balls are cheap, too, and can be used with a variety of core-strengthening exercises.
Set of Weights
Why It's Important: You can spend upwards of $300 on a complete set of barbells, but you really just need two or three sets for upper body strength training. And forget the fancy steel rack, too. "Weights are great for exercising many muscle groups and can easily fit in a closet or under a bed," Hargrave says. "You don't need an entire rack. I recommend having a light set, a medium set, and one heavy set."
A Jump Rope
Why It's Important: You need to get your heart moving, and here's the tool to do it. "A jump rope is an efficient way to get in your cardiovascular workout," Hargrave says. "It also improves timing and balance. Use your jump rope in interval training: Jump rope for 30 seconds, then perform a set of strength exercises. Then repeat this interval for a full cardiovascular and resistance muscle building at-home workout."
With the right gear, and the right attitude, you can get in shape at any time. Just remember that the game of fitness isn't won by those who spend the most. Winners are people who stick with the program through good and bad days, 365 days a year.
---
Related DealNews Features: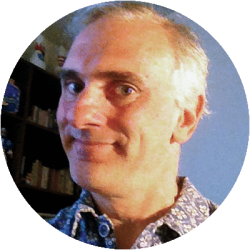 Contributing Writer
Lou Carlozo is a DealNews contributing writer. He covers personal finance for Reuters Wealth. Prior to that he was the Managing Editor of WalletPop.com, and a veteran columnist at the Chicago Tribune.
DealNews may be compensated by companies mentioned in this article. Please note that, although prices sometimes fluctuate or expire unexpectedly, all products and deals mentioned in this feature were available at the lowest total price we could find at the time of publication (unless otherwise specified).