9 Must-Have Tools for Your College-Bound Kid
Anyone moving into their first apartment should have these tools on hand (in case that IKEA wrench snaps in half).
So your son or daughter is off to university and will soon be living in an apartment of their own for the first time. Along with this major life milestone comes furniture assembly, plumbing problems, picture hanging, and other household chores that are incredibly tedious without the right tools on hand.
Why not make their lives a little easier by equipping them with a tool box full of the basics? They might not appreciate the gesture right away, but they'll be thanking you mightily when that dinky wrench that comes with IKEA furniture snaps in half. Below, we've listed the basics that are indispensable for anyone living on his or her own.
For a quick buy, this Editors' Choice HDX Homeowner's 32-Piece Tool Set ($7.99 with in-store pickup, a low by $16) has four of nine. Have something else in mind? Check out our tool deals for the latest any time.
Tool Box
Of course, tools aren't worth much if they're lost in the bowels of a drawer or under a sofa among the pizza boxes. A good set of tools needs a home. Look for a tool box with a lock, in case your student's roommates sometimes borrow without asking.
Claw Hammer
Any time you need to hammer, this is the tool to have. Plus, the claw is ideal for removing nails that were not precisely placed (a likely occurrence for a novice handyman).
Vise Grips
When you need a pair of pliers, think vise grips instead. The plier-like tool can lock in position, giving you a much better grip on the problem, whether it's a loose plumbing pipe or a bolt that won't come loose. (It can also be useful to crack nuts!)
Tape Measure
For those times when a precise measurement is necessary, a tape measure is indispensable. (Remember, measure twice, cut once!)
Adjustable Wrench
A set of pliers can round off the edges of a nut and make it impossible to loosen. Instead, an adjustable wrench is the proper tool for this job, with its flat edges that mesh with the flats of a nut perfectly.
Needle-Nose Pliers
There are times and situations when vise grips are too large or clumsy to wield; repairing jewelry is one example.
Screwdriver Set
Although it comes as a surprise to many people, there's a right size of screwdriver for every screw; one size doesn't fit all. Look for a ratchet screwdriver with a variety of sized heads in both Phillips and flathead.
Utility Knife
From cutting tape to scoring drywall, shaping plastic to trimming wood, a good utility knife is an essential part of any tool kit.
Toilet Auger
Lastly, a tool that will be a godsend to anyone living in an apartment or house with old, inadequate plumbing (and this is likely the case for your student). Forget the plunger and instead invest in an auger. It's well worth the price, saving your child from multiple plumber visits, landlord calls, and roommate shouting matches.
Did we miss anything? Let us know your picks for apartment tool essentials in the comments below.
---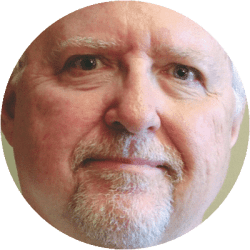 Contributing Writer
Tom Barlow is a freelance journalist specializing in lifestyle and consumer issues. In addition to DealNews, his writing has appeared on many websites, including Forbes.com and Aol's DailyFinance.com.
DealNews may be compensated by companies mentioned in this article. Please note that, although prices sometimes fluctuate or expire unexpectedly, all products and deals mentioned in this feature were available at the lowest total price we could find at the time of publication (unless otherwise specified).