13 Things That Will Be Less Expensive in 2014
Touchscreen laptops will get significantly cheaper in 2014, as will smartphones, 4K TVs, and even Apple's iMac.
Although you might have been disappointed to see that things like wine and milk are destined to be more expensive this year, there's still good financial news on the horizon! Analysts predict certain products will see significant price cuts in the coming months. From 4K TVs to used cars, we've rounded up a list of items you can expect to spend less on this year.
1. 3D Printers
2014 will be the year 3D printing goes mainstream. Key patents on the technology are set to expire in February, which will open the market to competition. As a result, these once-prohibitively expensive machines will see significant price drops. We've already seen a fully-funded KickStarter for a $100 3D printer, so there's no telling how cheap devices can get, but more competition, expired patents, and widespread acceptance of the technology all mean that it's time to give the third dimension a try.
2. 4K HDTVs
CES is officially over, but for 4K TVs (aka, Ultra HD TVs), the ride is just beginning. Unlike 3D TVs, which took forever to drop in price and had little to no content at launch, manufacturers are making an aggressive push for 4K TVs. Seiki led the price-cutting charge in 2013 and other off-brand manufacturers will soon join the party. Even Netflix has announced plans to stream its Emmy-winning show House of Cards in 4K (on select 4K TVs). The average household may not be able to afford (or want) a 4K TV, but for early adopters, expect the prices to tumble as the year progresses.
3. Gold
Though the precious metal soared in the wake of the financial crisis, gold will suffer a "significant decline" in the new year, according to analysts at Goldman Sachs. The global investment bank predicts bullion will fall at least 15% bringing the cost of gold down to $1,057 an ounce. An upbeat global economy and bullish stock market mean otherwise safe investments, such as gold, will suffer in the new year.
4. Smartwatches
Wearable technology made strides in 2013 thanks in part to products like Google Glass and the Samsung Galaxy Gear, which helped push wearable tech into the limelight. But despite Google and Samsung's best efforts, wearable tech still hasn't gone mainstream. This year that will change as analysts predict that Apple will enter the arena, as the company has already hired Nike's Jay Blahnik, the man behind the FuelBand. With Apple onboard, wearable tech will get the push it needs while competitors will seek to compete with the popular brand on price.
5. Crude Oil
Oil production in the U.S. is growing so rapidly that the Energy Information Administration predicts output to approach an all-time high by 2016. As a result, the U.S. will cutback on its oil imports, leaving previous suppliers with overproduction. Moreover greater usage of natural gas and fuel-efficient cars will lessen the demand for oil in the U.S. As a result, Deutsche Bank expects U.S. oil prices to drop to $88.75 a barrel, and the global benchmark of Brent crude to fall to $97.50 a barrel this year.
6. Off-Contract Smartphones
It's already easy to find deals on smartphones, but it might get even easier in 2014. According to an IDC forecast, the average selling price of an unsubsidized smartphone is expected to decline about 13% from $387 to $337. By 2017, the average price is predicted to be just $265. While there will always be free subsidized phones available to shoppers who are willing to be locked into a 2-year contract, the option to pay upfront (and use cheaper phone plans) may become increasingly appealing this year as prices fall. Moreover, this overall trend may yield lower starting prices for subsidized phones, and models may become free much faster as well.
7. Touchscreen Laptops
Facing stiff competition from tablets and smartphones, manufacturers have attempted to reinvent the laptop in order to keep it relevant. As a result, features that once cost a premium, such as touchscreen displays, will become standard in 2014. Since September, the best price on a 15" touchscreen laptop has fallen by 17%; the lowest price for an ultraportable with a touchscreen dropped a more impressive 33%. As a result, $200 touchscreen laptops may be the norm rather than the exception this year.
8. 1080p Laptops
In general, 2014 notebook sales are predicted to drop, with no significant recovery expected. Even Intel is looking to shed its PC image by doubling down on Android and tablets. For consumers, this means premium laptops at not-so-premium prices. So while that QHD+ laptop may still be out of your budget, 1080p models will swiftly drop in price. In fact, the lowest price we saw for a 15.6" 1080p Haswell laptop in 2013 was $499 — a 33% price drop from the best deal we saw for a similarly-equipped 1080p laptop at the start of 2013.
9. Xbox 360 & PlayStation 3
The Xbox One and PlayStation 4 were among the biggest tech stories of 2013. Equally big were their respective price tags of $499 and $399. But not all hope is lost for budget gamers, as both Microsoft and Sony announced they would continue to support their respective previous-generation systems for the coming years. That means we can expect to see rock-bottom pricing on these systems, games, and accessories — especially as the next-gen consoles start to become less difficult to obtain.
10. Microsoft Surface Tablets
Although the holidays bought some good news for Surface sales, Redmond's tablet is still trailing behind the competition. And with rumors of a Surface mini debut this spring, you can expect more price cuts on the original Surface RT tablets. To date, we've seen the Microsoft Surface 10.6" 32GB Windows RT Tablet for as low as $199, a far cry from the $499 price tag it debuted with back in October of 2012.
11. Coffee
Your morning cup of coffee is about to get sweeter, too. Brazil produced a record crop of everyone's favorite coffee bean in 2012 and another big crop is expected for mid-2014. That will help drive the cost of coffee down significantly. Unfortunately, Starbucks fans won't see a difference at their local cafe as the retail chain isn't lowering prices (at least not significantly).
12. iMac
Apple's all-in-one iMac shed a lot of weight in 2013. Unfortunately, so did sales, as Apple sold fewer than expected units in the worldwide market, according to KGI Securities. As a result, analysts predict Apple will debut a budget iMac in 2014. For naysayers who don't think it's possible, Apple already has a strong line of "budget" devices starting with the iPhone 5C, iPad mini, and 11" MacBook Air.
13. Used Cars
In the market for a new set of wheels? According to Moody's Analytics, you have until mid 2014 to act. Analysts at the firm expect prices of used cars to dip 3% to 4% lower than where they stand now, due to rising new vehicle sales, which have increased the inventory of used vehicles from trade-ins. Price-wise, Edmunds.com states the average used car sold for $15,617 during Q3 of 2013, down 2.8% from the previous quarter. Brands to look for include Volvo, GMC, and Chevrolet, which sat the longest in used car lots according to Edmunds.com.
Readers, which price cuts are you most excited about? What other items do you think might get cheaper in 2014? Sound off in the comments section below!
---
Related DealNews Features: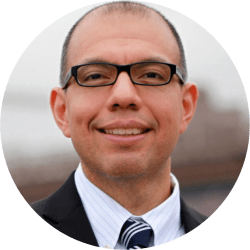 Contributing Writer
With over a decade of experience covering technology, Louis Ramirez has written for CNET, Laptop, Gizmodo, and various other publications. Follow him on Twitter at
@louisramirez
.
DealNews may be compensated by companies mentioned in this article. Please note that, although prices sometimes fluctuate or expire unexpectedly, all products and deals mentioned in this feature were available at the lowest total price we could find at the time of publication (unless otherwise specified).