10 Movies to Stream With Dad This Father's Day
After you've barbecued and given your dad his gifts, put on one of these father-friendly films, available instantly and affordably on your favorite streaming service.
June 21 is a pretty special day this year, as it's not only Father's Day but it's also the first day of summer. There's no better time to celebrate than while the sun is shining bright, which should make outdoor activities like barbecuing and shooting hoops an extra special treat for both you and dad.
There are of course plenty of other ways you can honor dad this Father's Day, and if yours prefers to stay indoors, or he just plain wants to kick back and relax after enjoying some fun in the sun, we can't think of a better way to do that than by plopping on the couch and putting on a movie.
As our little public service this year, we wanted to take care of the hardest part of that process for you: actually picking the perfect movie to watch. So we've hand-selected 10 movies that all make for ideal Father's Day viewing, each one tailored for precisely the sort of man you call dad, and none of them your generic big budget blockbuster.
Check out our 10 picks below, all of which are instantly (and cheaply) available for Father's Day streaming!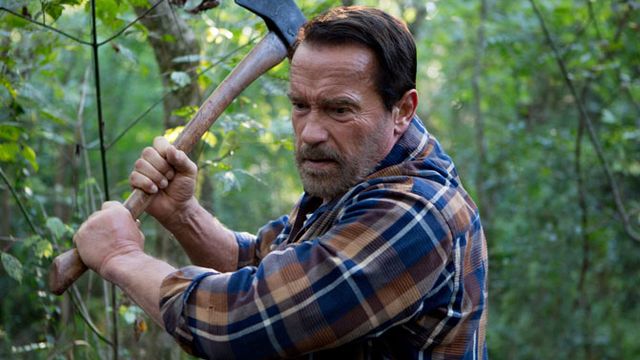 Maggie (2015)
Best For: The dad who loves Arnold Schwarzenegger, but has already seen all the classics.
After years of playing action stars, Arnold Schwarzenegger tackled a completely different role in this year's Maggie, flexing his acting muscles rather than the other ones we're all familiar with. He plays the father of a young girl who is slowly becoming a zombie. The film is unconventional both as an Arnold movie as well and as a zombie movie. It's a surprisingly human treat. (Ed. Note: Pun intended?)
Moment Dad Will Love: Despite the town's orders that his daughter be sent to a quarantine facility, Wade insists that she die at home, and fights off a cop who tries to take her away from him.
Where to Watch: Amazon Instant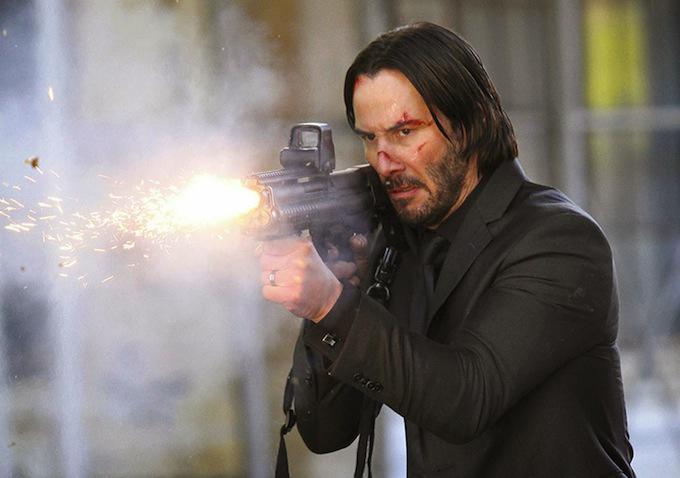 John Wick (2014)
Best For: Dads who need a little action in their lives.
When it comes to action movies, you won't find a better one released in the last few years than John Wick. Starring Keanu Reeves, and directed by his longtime stunt double, the film centers on the titular character, an ex-hitman who goes on a killing spree after his beloved dog is murdered by a group of gangsters. This one is violent, action-packed, and a truly awesome way to spend Father's Day.
Moment Dad Will Love: John Wick calmly walks into a busy nightclub with guns blazing, proceeding to shoot, stab and punch his way through all the bad guys inside.
Where to Watch: Amazon Instant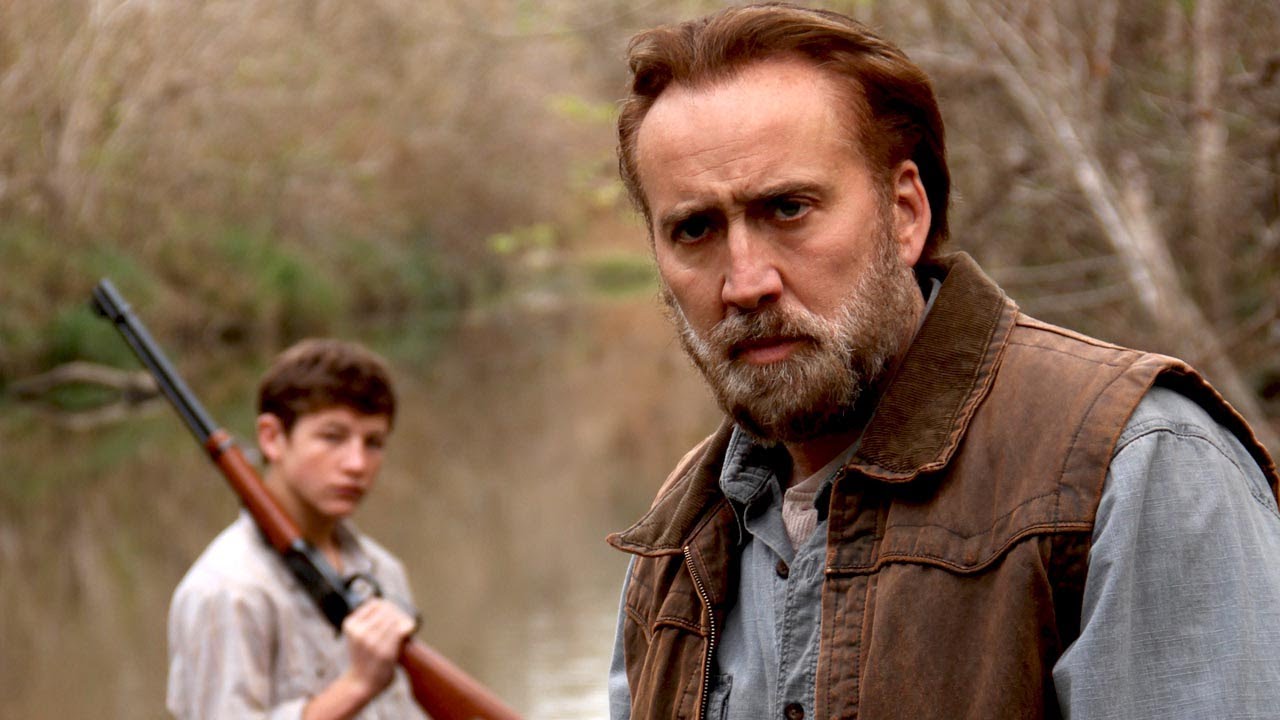 Joe (2013)
Best For: The father figure you can't help but call 'dad.'
Nicolas Cage stars in David Gordon Green's Joe, playing a hardened ex-con who becomes an unlikely role model to a young boy whose own dad isn't much of a father to him. Though he tries his best to not get involved, Joe eventually forms a bond with the boy, stopping at nothing to ensure that he has a shot at living a normal life. Gritty and moving, Joe features one of Cage's very best performances.
Moment Dad Will Love: Knowing how much his teenage friend wants his beat up old truck, Joe tosses him the keys and teaches him how to drive — and along the way, how to 'look cool.'
Where to Watch: Netflix Instant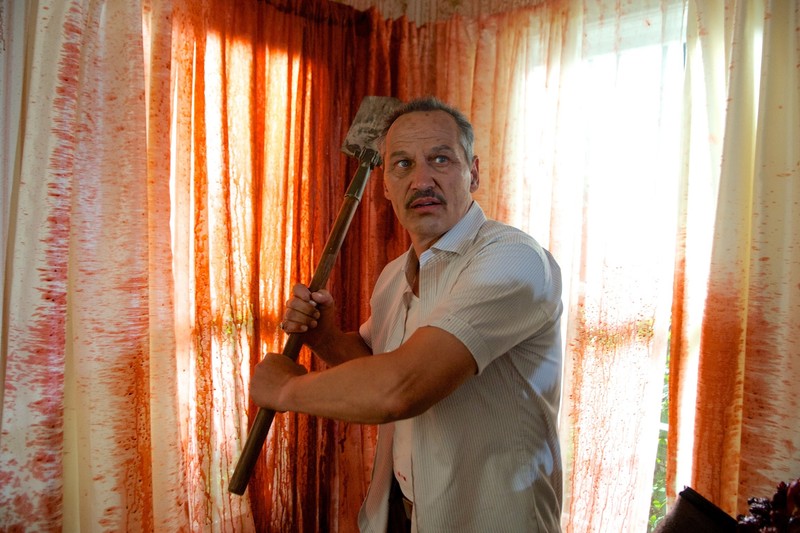 Late Phases: Night of the Lone Wolf (2014)
Best For: Dads who never stopped being monster lovers at heart.
A fantastic performance from Nick Damici is the true highlight of Late Phases, a werewolf film with a whole lot of heart and humanity. Damici plays blind war veteran Ambrose, the sort of grizzled father who just wants to be left alone. When he discovers that there's a werewolf in his retirement community, he finds the opportunity to redeem himself - as well as mend fences with his son.
Moment Dad Will Love: Despite the fact that he's blind, Ambrose picks up on the fact that his son is texting while driving, as he's swerving all over the road. He yells at him, telling him to put the phone away.
Where to Watch: Netflix Instant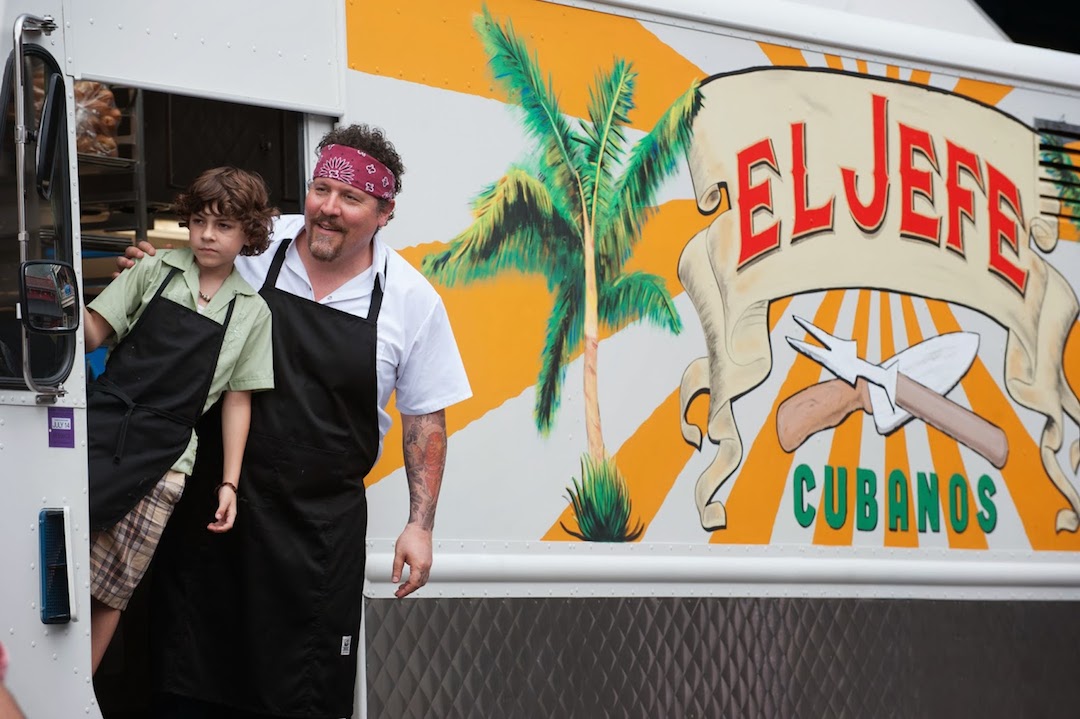 Chef (2014)
Best For: The dad who loves his food (almost) as much as he loves his family.
Jon Favreau wrote, directed and stars in Chef as chef Carl Casper, who starts his own food truck in the wake of losing his restaurant job. Taking the truck cross-country, Casper brings his best friend and young son with him, reigniting his passion for cooking and rekindling his relationship with his family along the way. Chef is bursting with life, love and passion, and will likely make you very hungry.
Moment Dad Will Love: Carl buys his pre-teen son Percy his very first chef's knife, letting him know he earned it and teaching him the importance of taking care of it.
Where to Watch: Netflix Instant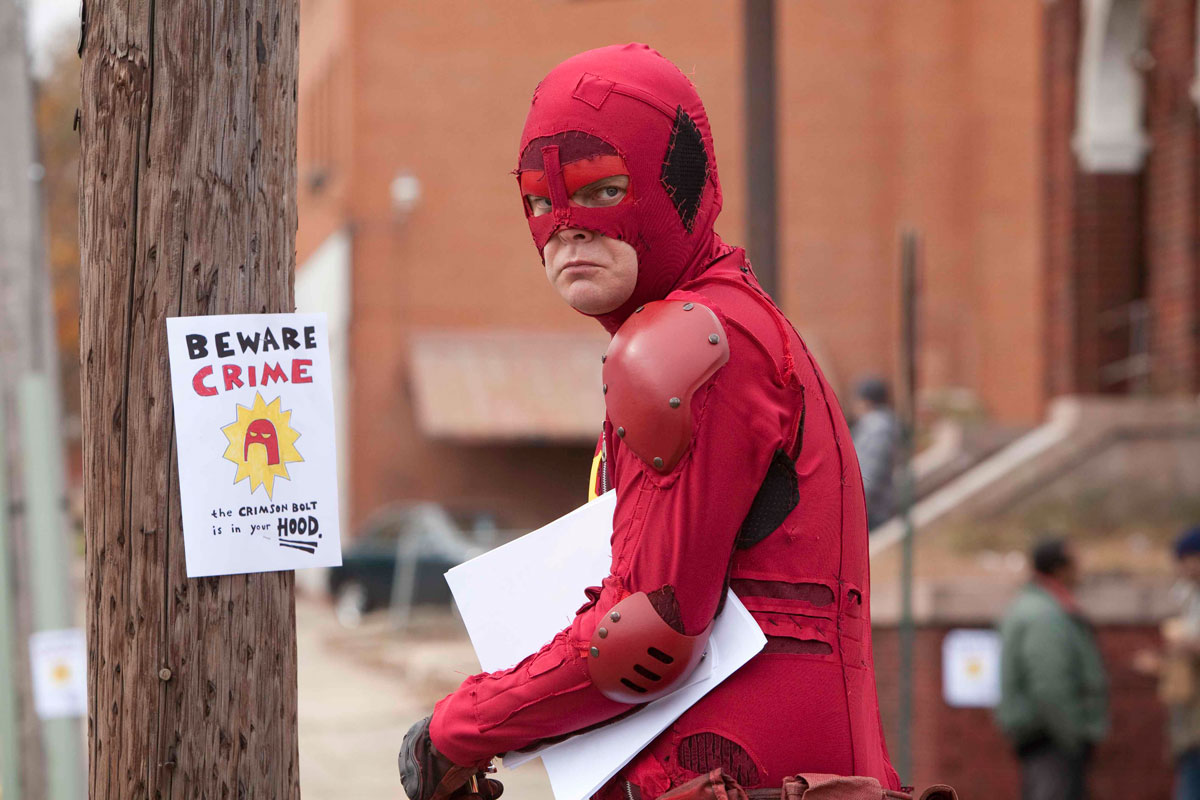 Super (2010)
Best For: The geeky dad who loves superhero movies, but wants something a little different.
Before making Guardians of the Galaxy, James Gunn wrote and directed Super, a superhero movie that's quite unlike any other superhero movie you'll ever see. Rainn Wilson stars as Frank, a mentally ill man who decides to fight crime as an original superhero by the name of Crimson Bolt. Of course, he doesn't actually have any powers, and his exploits will have you in stitches.
Moment Dad Will Love: Frank lives out every young boy's fantasy, sewing together a homemade superhero costume and practicing his crime-fighting lines in the mirror.
Where to Watch: Netflix Instant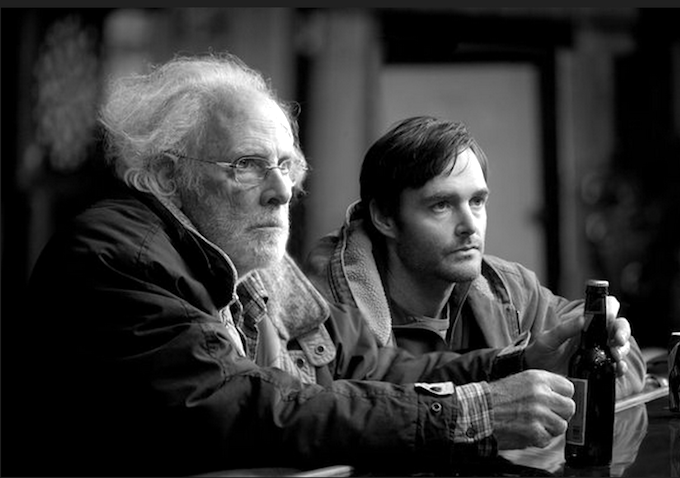 Nebraska (2013)
Best For: The father and son who want to do a little bonding on Father's Day.
Though nominated for an Academy Award, Nebraska nevertheless flew under the radar for many. The film centers on Woody Grant (Bruce Dern), an old man who believes a scam letter alerting him that he has won $1 million. His son takes him on a road trip to Nebraska to collect the money, and the journey forever changes both men. This one will make you laugh and warm your heart, in equal measure.
Moment Dad Will Love: After losing his dentures, Woody and his son head to the train tracks for a little impromptu treasure hunt. When his son finds them, Woody tricks him into thinking they're not his teeth.
Where to Watch: Netflix Instant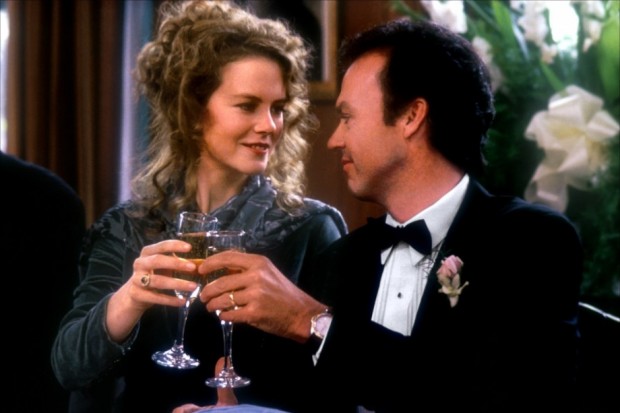 My Life (1993)
Best For: Dads who don't mind getting in touch with their emotional side.
Michael Keaton and Nicole Kidman star in My Life, a sentimental little gem. Keaton plays advertising executive Bob Jones, who finds out he's terminally ill not long after his wife becomes pregnant. Bob begins filming life lessons that his son will be able to watch after he's gone, while also spending his final days getting his own life in order. Keep the tissues handy.
Moment Dad Will Love: Filming himself in the bathroom mirror, Bob teaches his unborn son how to shave: up and down, he instructs him, but never side to side.
Where to Watch: Amazon Instant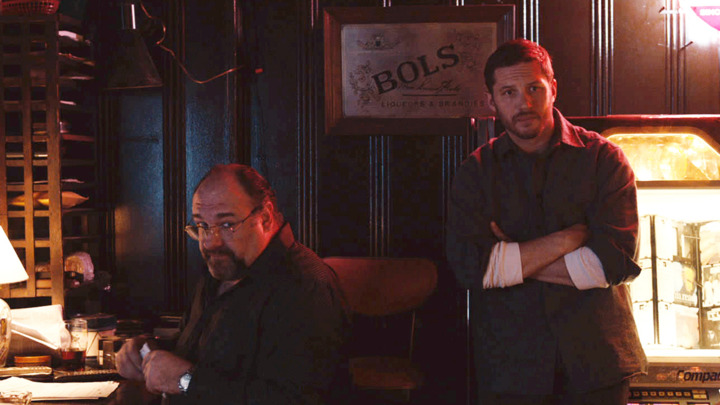 The Drop (2014)
Best For: The dad who's looking for a new favorite mafia movie.
Dads who appreciate The Sopranos and Goodfellas will find a lot to like about The Drop, which stars Tom Hardy and the late James Gandolfini (his final film). Hardy plays mild-mannered bartender Bob Saginowski, whose simple life is upended after his bar is robbed by two masked men. Character-driven and slow-paced, this Brooklyn-set crime drama is a treat for fans of classic mob movies.
Moment Dad Will Love: After discovering a bloodied puppy in a garbage can, Bob takes him in and showers him with love — and refuses to return him to his abusive owner, when the man comes knocking.
Where to Watch: Amazon Instant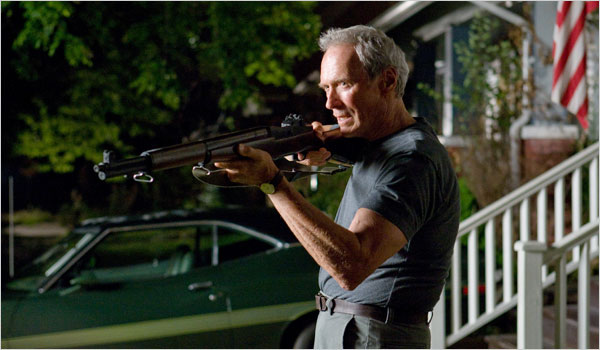 Gran Torino (2008)
Best For: The dad who treats his car like a member of the family.
Clint Eastwood is in top form as cantankerous war veteran Walt Kowalski in Gran Torino, a film that the legendary actor also directed. After a neighbor attempts to steal his beloved car, Kowalski forms a surprising bond with the young man, taking him under his wing as somewhat of a surrogate son. Eastwood is as loveable as ever in this one, and the movie is as beautiful as his titular car.
Moment Dad Will Love: Walt takes young Thao to his barber, intent on teaching him how "real men" are supposed to converse with one another. Complain about your boss or wife, he says. "It ain't rocket science."
Where to Watch: Amazon Instant
Readers, what's your favorite thing to watch with dear old Dad? Share your thoughts in the comments below!
---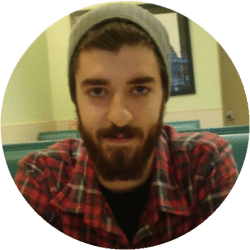 Contributing Writer
John Squires is a freelance writer in the horror community, contributing regularly to the websites Dread Central, Shock Till You Drop, iHorror, and Halloween Love. Follow him on Twitter
@FreddyInSpace
.
DealNews may be compensated by companies mentioned in this article. Please note that, although prices sometimes fluctuate or expire unexpectedly, all products and deals mentioned in this feature were available at the lowest total price we could find at the time of publication (unless otherwise specified).