You Already Have This Shopping Service and You Didn't Even Realize It
Here's everything you need to know about Google Express.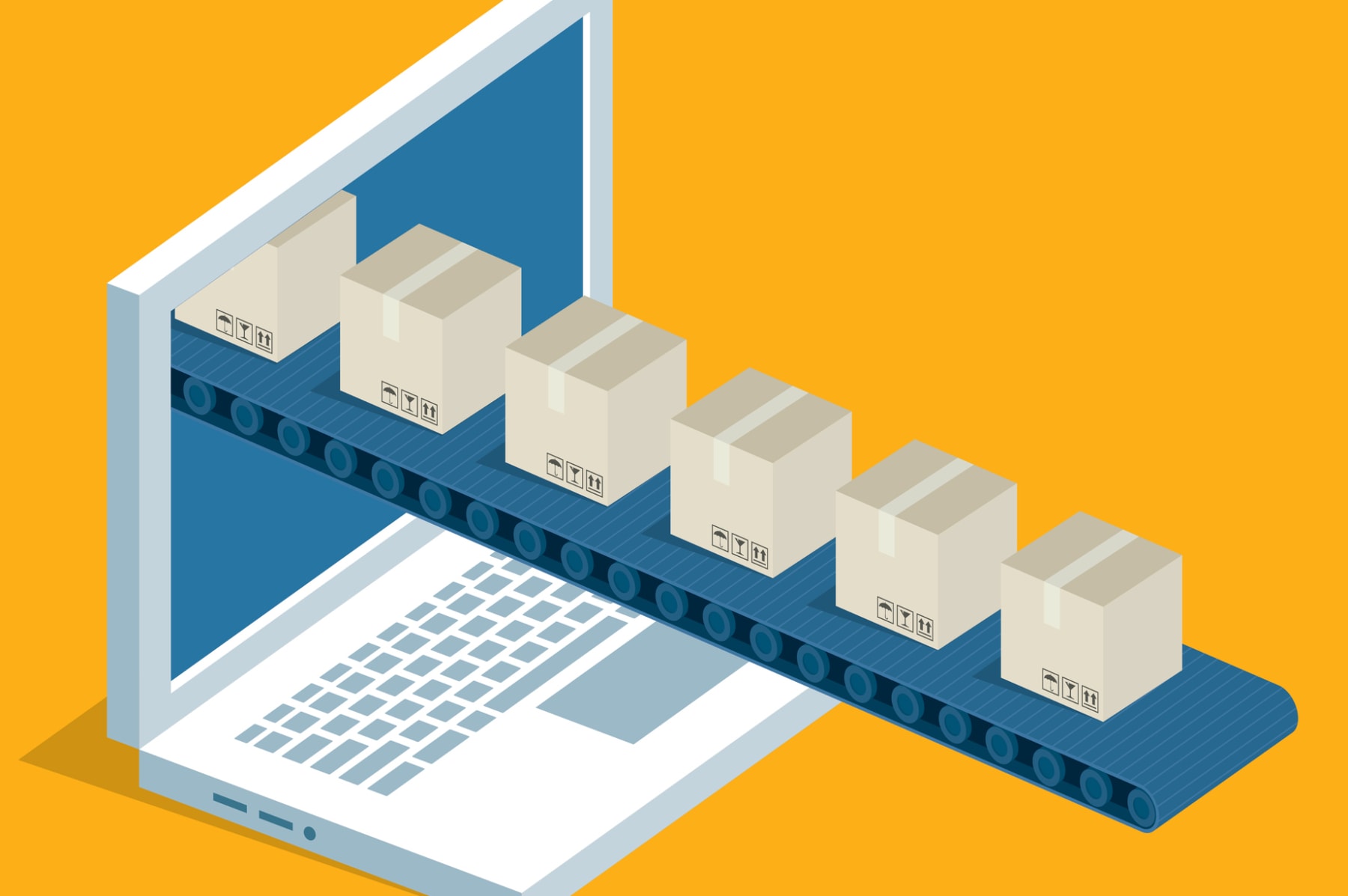 If you're one of the millions of Americans who has Gmail, then surprise! You already have an account with Google Express — a shopping service that could make your life easier. When you're logged into Google, then a wide selection of household items, electronics, clothing, footwear, and more are just a few taps away. And because of the combined inventory of multiple stores, browsing and comparing products is a lot easier.
If you're unfamiliar with Google Express, and you want to know the hows, the whys, and the what ifs, then we've got all the must-know details below. Then, when you're ready to level up to Power User, check out our list of ways Google Express will change your life.
So What Exactly Is Google Express?
We've all been there: You find a good price on an item at a site you never shop. Is it worth setting up a new account? With Google Express, there's no need.
Google Express is a communal storefront that lets you browse inventory at a variety of stores (like Target and Walmart) simultaneously. It gives you a shared shopping cart and the option of a single, streamlined checkout process. This means you won't have to waste time jumping from site to site, setting up multiple accounts you may never use again.
In many cases, the stores themselves will fulfill the order, but in some cases Google Express will actually arrange the delivery. In the latter case, you'll likely get your items faster — sometimes even that day.
How Does Shopping With Google Express Work?
You can visit the Google Express website, download the app to your Android or iOS mobile device, or say "Hey Google, buy batteries" (or any other item) to your Google Assistant to get started. You can browse by category or search for something specific, and then peruse all the options available from multiple stores.
Been meaning to replenish a ton of household items? Using the shopping list to create a curated selection of everything you need, all on one page, can save you precious time.
Once you've selected the items you want to purchase, you just add them to your cart, schedule the delivery, and wait for your order to arrive. Alternatively, you can save items as you browse; they'll be added to a shopping list, which is saved even when you exit Google Express.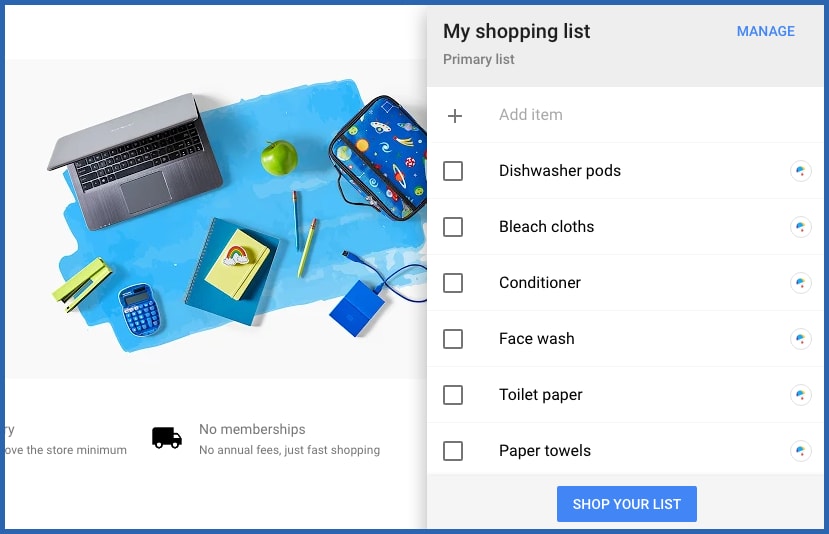 What Else Can I Do With the Shopping List?
You can use the shopping list feature as a way to save products you're thinking about purchasing, but you can also create a list from scratch.
Have you been meaning to replenish literally all your toiletries and cleaning products? Add them all to the list — either by typing (boring) or through voice (the future!). Naturally, Google Express works with Google Assistant on your phone or Google Home. When you're ready to browse, just hit the "Shop Your List" button to bring up a curated selection of only the things you need, all on one page. If you're buying a lot at once, this single results page can really save time.
You can also share your list with other people, which is perfect for families or couples. That way, if you place an order and your girlfriend is like "but I also needed shampoo!" it's on her for not adding it to the list. It's a great way to remember what to buy, whether you're getting it from Google Express or in the real world.
What Kind of Things Can I Buy?
You can use Google Express to buy practically anything the participating stores and grocers offer for sale on their own sites, with the exception of perishables.
That said, it's generally better if you order more than $25 to $35 per store because you'll qualify for free shipping and no service fees. So while you can buy smaller things — like the aforementioned shampoo your girlfriend forgot to put on the list — bulk buying will get you the most out of Google Express.
Because you want that free shipping, the service is pretty great for buying bigger items too. This is especially true for purchases that you'd want to compare across stores, such as a new smartphone, TV, or video game console.
The service is ideal for buying bigger items too, especially for purchases that you'd want to compare across stores, such as a new smartphone, TV, or video game console.
We also love using the service for clothing and accessories when you have a specific need but don't know where to find it, like a little black dress or brown dress shoes. The service doesn't include a ton of apparel stores, but it's great for finding the best price on wardrobe staples from budget-friendly stores like Target.
What Does Google Express Cost?
Once upon a time, Google Express charged a membership fee, but no longer. Now, if you meet that free shipping threshold for each store, the service costs absolutely nothing!
If your order falls under the minimum for any given store, you'll pay a service fee of $4.99 if Google Express is fulfilling the order. If the store itself is fulfilling the order, then you'll pay a shipping fee that starts at $5.99.
Suffice to say, it's easier if you're placing orders that meet the minimum.
What Shipping Options Are Available?
As noted above, standard shipping is free for orders of $25 or $35 or more per store. But you also have some options when it comes to delivery speed. Depending on your location, the following shipping options may be available to you:
Same-day service
Overnight service
Two to three-day service
One week service (some delivery times may exceed one week)
These time frames vary by location and retailer, with expedited shipping options offered at a premium. And if the retailer handles the delivery, shipment times may be longer.
How Are the Items Priced?
The retailers are responsible for setting the prices, which vary by location. If there's a special promotion going on at the time the order is placed or the item is discounted in stores or online, this may be reflected in your final order confirmation email.
What Stores Can I Shop on Google Express?
There's a wide array of sites represented on Google Express, ranging from apparel stores to home improvement retailers to grocers. Target and Walmart are the big hitters at Google Express, and as a result, prices are very competitive overall.
Here's a list of notable stores that are available:
Walmart
Target
Ulta Beauty
1-800-Flowers
Bed Bath and Beyond
buybuy Baby
Jockey
Kohl's
PetSmart
The Vitamin Shoppe
Walgreens
You can find a comprehensive listing here. Store availability varies by region, and the list on the website is subject to change at any time.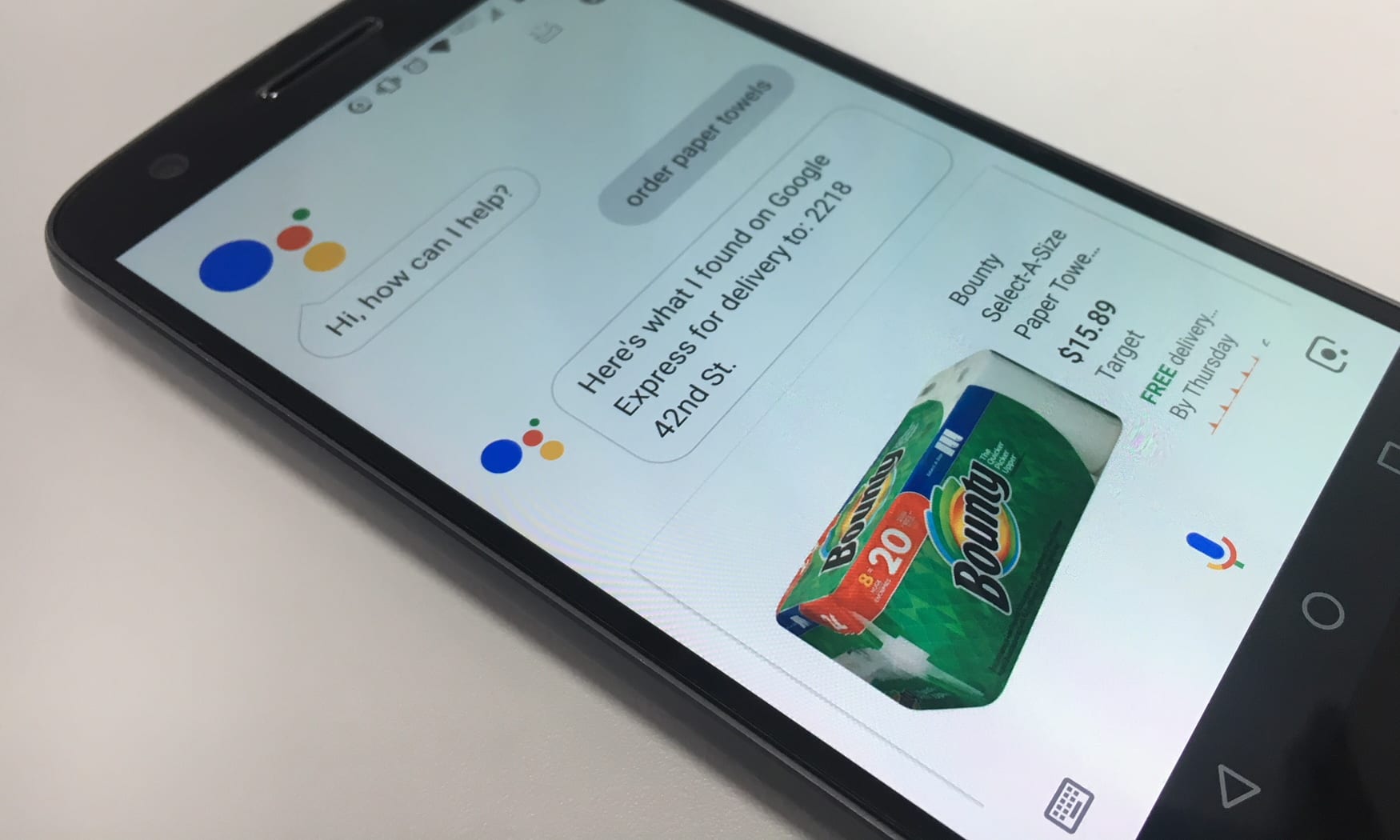 How Does Voice Ordering Work?
We all secretly want someone else to handle mundane tasks like making shopping lists or ordering household essentials. Google Express voice ordering brings us closer to making that dream a reality.
Voice ordering is available through Google Assistant on your Google Home device, of course. But if you don't have a Google Home, don't worry; you don't need a fancy device to shop with your voice — all you need is a smartphone. Just use the Google Assistant app on either your iPhone or Android!
We all secretly want someone else to handle mundane tasks like making shopping lists or ordering household essentials.
To get started, simply tell Google Assistant what you'd like to buy. You can add items to your shopping list and add items to your cart, all by voice. Your Assistant will keep track of relevant info as you shop, such as how much you need to add to your cart before you qualify for free shipping. We may never type again!
Can I Still Get Rewards While I Shop?
Thankfully, you don't have to forfeit rewards and points at select stores just because you're ordering through Google Express. Google Express is compatible with the following programs:
Costco Executive Rewards: Purchases made at Costco through Google Express will count towards the 2% Executive Member Rebate.


Kohl's Cash: Purchases made at Kohl's through Google Express are eligible for cash rewards. However, they must be redeemed at a physical location.


ULTAmate Rewards: Google Express ULTA purchases are also eligible for rewards, but the points should be redeemed online or at a physical location.


Gymboree Rewards: Shoppers can earn rewards points on eligible Google Express purchases, which can then be redeemed in-store or at Gymboree.com.
Note that in each of these cases, rewards points cannot be redeemed on Google Express because they can only be used at the store in question.
Does Google Express Have Coupons?
Yes! The service regularly offers sitewide coupons, taking anywhere from 10% to 25% off. However, store-issued coupons cannot be redeemed on Google Express, and price matching is not available to shoppers.
Google Express sometimes also offers promotional credits that can be used on select purchases, excluding gift cards, stamps, membership costs, and service fees.
What If I Need to Return Something?
Returning items to Google Express is easy and free — all you need is a printer.
Initiate the return with customer service to receive a free return shipping label. Print it out (we all use the office printer for these things, right?), affix it to the package, drop it in the mail, and you're done. You'll be able to track your package, and should see the refund within 7 to 10 business days of the package arriving at the store.
You'll receive a full refund on qualifying returns made within 30 days, although there's a 14-day return window for electronics. Note that some return policies and procedures may vary by retailer.
Intrigued? Give Google Express a try by downloading the app!
---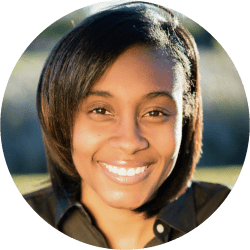 Contributing Writer
After spending several years as a governmental accountant, Allison transitioned into the world of freelance writing. Her work has appeared on on a number of reputable sites, including The Wall Street Journal, Investopedia, Daily Finance, MSN Money, and Credit.com.
DealNews may be compensated by companies mentioned in this article. Please note that, although prices sometimes fluctuate or expire unexpectedly, all products and deals mentioned in this feature were available at the lowest total price we could find at the time of publication (unless otherwise specified).