When to Get the Best iPad Prices: Skip the iPad 2 and Get the iPad 4 for $399
Before Apple held its latest event, we made a few predictions about iPad pricing. Now that the latest iPad lineup details are confirmed, we're back to give shoppers another quick rundown of potential iPad deals. From shockingly cheap iPad minis to surprising discounts on the latest iPad Air, here's what consumers can expect from iPad prices in the coming months.
The Original iPad mini Will Drop to $269
Contrary to our original prediction, Apple did keep the first iPad mini in the lineup. It will now sell for $299, which is $30 less than before. But that doesn't mean the discounts stop there. When the iPad 2 was first knocked down to a lower price tier in 2012, resellers began periodically taking an additional 10% off its new retail price. By Black Friday, the 16GB version even saw a 15% discount. If discounts to the mini follow a similar trend, then resellers like MacMall and Micro Center might offer the iPad mini for prices between $254 and $269 in the coming months. However, keep in mind that Apple currently sells factory-refurbished iPad minis starting at $249, and many people consider these units good as new.
Wait Until 2014 for iPad mini Retina Deals and Save $40
If you prefer to unwrap the newly-minted iPad mini with Retina — which now costs $399, or $70 more than the starting price for the debut mini — then you'll want to wait until the new year to save. Last year, deals on the iPad mini didn't trickle in until January when retailers took 10% off the 16GB model. For the Retina mini, that would translate into a $359 price tag. Likewise, if you'd prefer a cheaper refurbished version of the second-generation mini, you might have to wait a full five months; that's how long it took the first-generation iPad mini to show up as such. Even then, it was only discounted 12% off its full retail price.
The iPad 4 Is Already $100 Off
Unfortunately, Apple didn't move the iPad 4 down a tier to replace the iPad 2 at the $399 price point. Instead, the 4th-generation Retina tablet was ousted entirely, just like the iPad 3 had been in 2012. As such, retailers are already aggressively slashing prices on the iPad 4. Last year when Apple kicked the third generation iPad to the curb, Meijer took $50 off all models; conversely, we've seen two retailers in the past week drop the price of the iPad 4 to $399, or $100 off. (Keep that number in mind if you're considering buying the older iPad 2, which currently still retails for $399.) If you missed out on those deals, then be on the lookout: we will likely find similar offers between now and Black Friday. Alternatively, Apple currently offers refurbished iPad 4s priced from $379.
Related Stories
Look for Deals That Knock 12% Off the iPad Air
Perhaps the only thing that didn't surprise us during Apple's announcement was the premier of the fifth generation iPad, also known as the iPad Air. As is Apple tradition, it will cost $499. The good news here is, unlike the Retina mini, we do expect to see deals on the iPad Air this holiday. Last year, retailers discounted the 16GB iPad 4 to $440 (12% off) just weeks after its debut. And while the iPad Air's slimmer profile is indeed a premium feature, keep in mind that the previous generation was the first to sport a Retina screen; thus, fancy new features don't necessarily exclude the full-size tablet from deals.
As a result, we predict that we may find an iPad Air deal for around $440 this November as well. We also expect refurbished iPad Air tablets to debut sometime in February at 10% off the full price, so you'll potentially save more money with the first batch of Air deals than you would by waiting for a refurb.
The Bottom Line: Patience Is a Deal Virtue
While it's true that deals on Apple products are not numerous, they do exist! A patient shopper who monitors the deals (and perhaps sets up an email alert) will often be rewarded. So during your quest for an iPad this holiday season, remember to exercise deal-savviness; it just might save you anywhere from $40 to $100 or more.
Readers, are you interested in any of Apple's latest offerings? Will you wait for a deal on an iPad, or buy one right away? Let us know in the comments below!
---
Follow
@DealNews
for the latest roundups, price trend info, and stories. You can also sign up for an
email alert
for all
DealNews
features.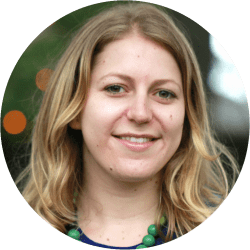 Contributing Writer
Lindsay Sakraida specializes in writing about retail trends and lifestyle subjects. She's also obsessed with music, movies, and tennis. Follow her on Twitter at
@LinSakraida
.
DealNews may be compensated by companies mentioned in this article. Please note that, although prices sometimes fluctuate or expire unexpectedly, all products and deals mentioned in this feature were available at the lowest total price we could find at the time of publication (unless otherwise specified).