When to Get the Best Price on an iPhone
Our research shows that iPhones hit their lowest point just before, and after, a new model is announced — but there will be plenty of deals before then, too.
Although iPhone deals were initially hard to come by, retailers like Walmart and Best Buy have now changed the deal industry by discounting new iPhones just days after their announcement. We've even seen brand-new, flagship 16GB iPhones drop to $100 within a week of release!
So bargain hunters are faced with a new dilemma: When exactly can you get the best deal on the iPhone of your choice? We took a look at our deals from the past three years to find out how discounts roll out during the life cycle of Apple's smartphone.
Check out our illustration below, and read on after for a further analysis, and some savvy buying tips.
Even Brand New iPhones See Deals: Wait 11 Months and Save $141
Typically, once an iPhone is first announced, we see slight discounts that amount to about $10 to 20 off within a few days. That has held true with the iPhone 6 thus far. While we have yet to see a retailer slash the iPhone 6 to $100 — as we did with the iPhone 5s last year — there's no doubt that retailers are willing to offer eye-popping iPhone discounts in order to get a bit of publicity. Thus, keep an eye out for a similar 50% off price cut in the coming weeks, if not the holidays.
Still, the absolute lowest price that an iPhone will hit while it's the most current generation will come about 11 months after debut, because the next generation is about to be announced. In the past, that has meant an attractive $58 price tag, or about 71% off.
Wait for the New Model and Save 75% or More
A savvy Apple shopper will note that the above-mentioned $58 is actually lower than the subsidized price the model will likely receive once the next gen is announced, since Apple tends to knock the flagship model down to the $99 price-tier after its initial run. But never fear: Resellers will knock it down even further to $49 afterwards, which is $150 off the original subsidized price it started at. This is what happened to the iPhone 4s way back in 2012, and is likely to happen again to the 5s now that the 6 is here.
Either way, to maximize your dollar, bargain hunters should plan their iPhone purchase according to Apple's product launch; this is when the steepest deals arise.
Should You Buy an Old or New Model?
The age-old dilemma whenever a new iPhone comes out is whether you should buy the new one, or save money on an older generation. We certainly can see in our research that a model that has recently been knocked down a tier in the iPhone lineup is going to see the lowest prices. But because the wireless provider wars are so strong, we've also been seeing very steep discounts while a phone is brand-new too — making the pull of a newer model all the more enticing.
But, if you're considering an "old" phone, i.e., a refurbished unit, then don't count on buying it from Apple directly; the store has offered little-to-no refurb deals on the last three iPhone generations. And while other retailers like Newegg and AT&T have sold refurbs, they traditionally don't offer the 1-year warranty that makes reconditioned Apple products so enticing. Additionally, given the aforementioned discounts on new units, the subsidized prices for these refurbs were often more expensive.
Avoid the Allure of the $0 iPhone
When we say "$0 iPhone," we mean Apple phones that were knocked down to the "retail" price of $0 after a new model was announced. These phones are comparatively of lower quality, and sometimes two years old (although the iPhone 5c is only one year old at this point). While the price is attractive, we've already demonstrated that there's a lot of room for better models to drop very close to $0, making for a far better value.
And, if you have a well-kept iPhone you're willing to trade-in, you have an impressive number of options at your disposal that can make a brand-new phone almost free anyway. Sites like Amazon Trade-In, Gazelle, and Glyde can either purchase your phone directly from you, or in the case of Glyde, help you sell it online. Even carriers like AT&T and Verizon are jumping on the trade-in bandwagon, offering credits and/or gift cards for older iPhones. Not to be outdone, T-Mobile has in the past matched offers from its competitors and the company has even thrown in an additional $50 credit for new customers.
Interested in other Apple items? Check out our guides for the iPad and MacBook Air as well.
---
Related DealNews Features: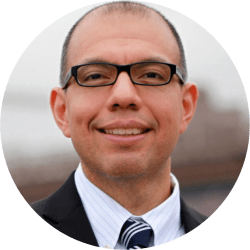 DealNews Contributing Writer
With over a decade of experience covering technology, Louis Ramirez has written for CNET, Laptop, Gizmodo, and various other publications. Follow him on Twitter at
@louisramirez
.
DealNews may be compensated by companies mentioned in this article. Please note that, although prices sometimes fluctuate or expire unexpectedly, all products and deals mentioned in this feature were available at the lowest total price we could find at the time of publication (unless otherwise specified).