What Would Your Favorite Disney Princess Wear From Tory Burch?
Being an adult is tough. You have all these responsibilities, your metabolism punishes you for eating pizza at midnight, and you can't get away with wearing a princess costume out of the house. But you can do the next best thing, which is building an outfit that's inspired by your favorite cartoon character. Tory Burch to the rescue!
Until January 9, you'll get up to 60% off items in the sale section plus an extra 30% off via coupon code "EXTRA30". Even better, all orders bag free shipping. That's the best extra discount we've seen from Tory Burch in a year, so we've picked pieces that remind us of each Disney princess.
Tory Burch Picks for Each Disney Princess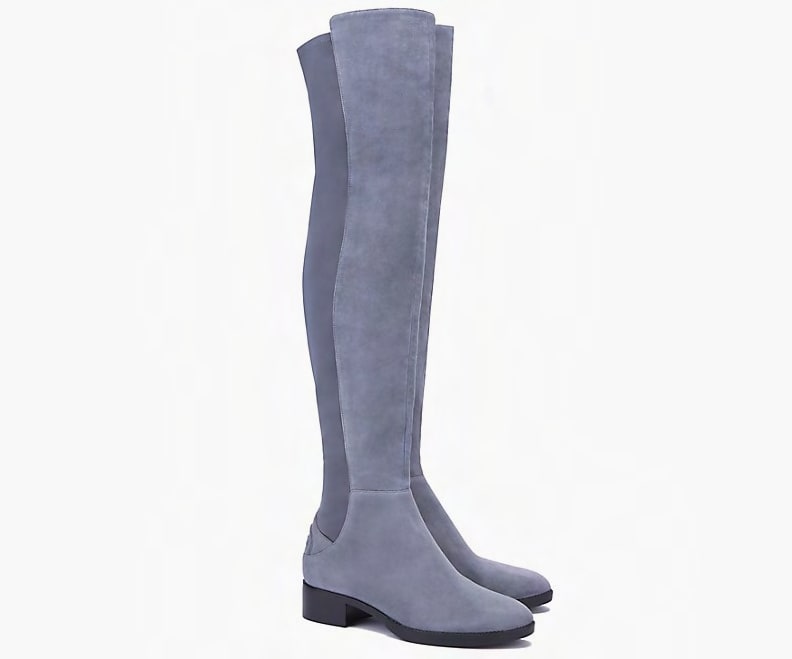 Merida's Boots
Tory Burch Women's Caitlin Over-the-Knee Boots for $269.50 via coupon code "EXTRA30" ($280 off)
Merida has no time for impractical attire. She's got horses to ride, arrows to fire, and kingdoms to unite. These boots would allow her to go about her business and look effortlessly cool.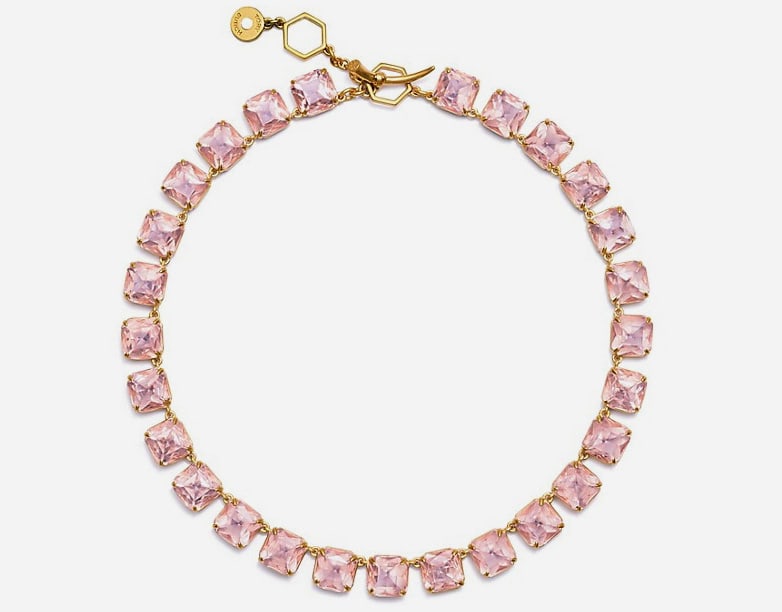 Tiana's Necklace
Tory Burch Short Stone Necklace for $122.50 via coupon code "EXTRA30" (a low by $127)
Tiana is a pro at accessorizing. Almost any time you see her dressed up, she's wearing fab jewelry to complete the look. This necklace is blingy but not overwhelming, and the square stones suit Tiana's deco-era style.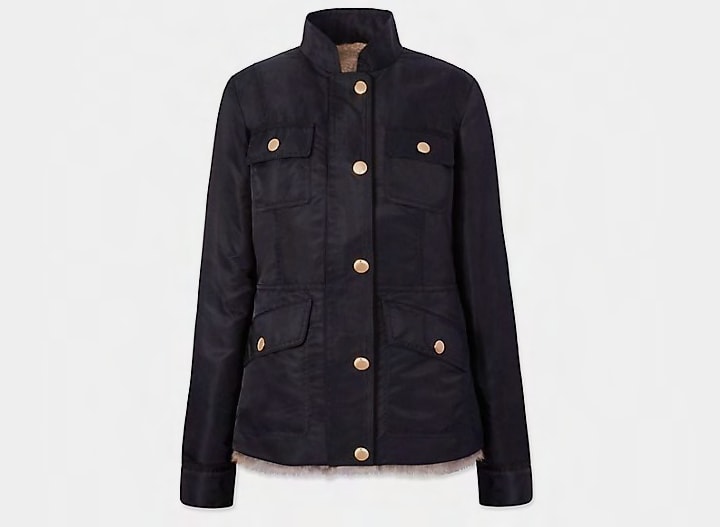 Mulan's Jacket
Tory Burch Women's Sgt. Pepper Jacket for $375.90 via coupon code "EXTRA30" (a low by $251)
War hero Mulan would be right at home in this military-inspired jacket. Bonus: the rabbit fur lining makes traversing China's snowy mountains that much easier.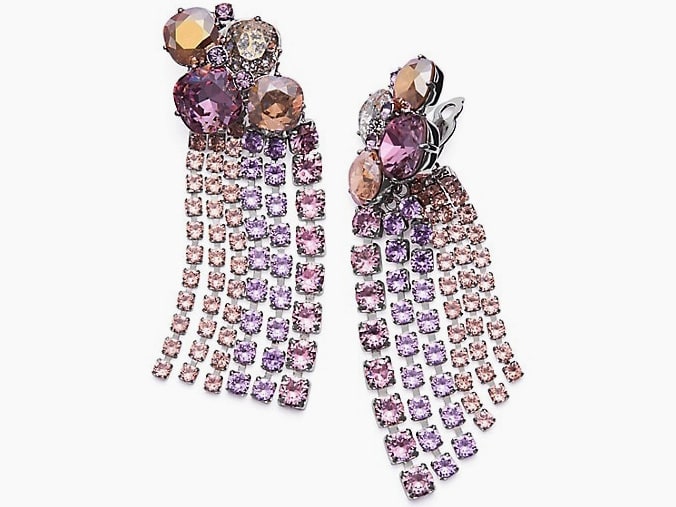 Ariel's Earrings
Tory Burch Stone Cascade Earrings for $95.55 via coupon code "EXTRA30" ($99 off)
There's no way Ariel could resist these shiny human treasures. They also match her ensemble whether she's a mermaid in a purple seashell top or a human in a pink ballgown.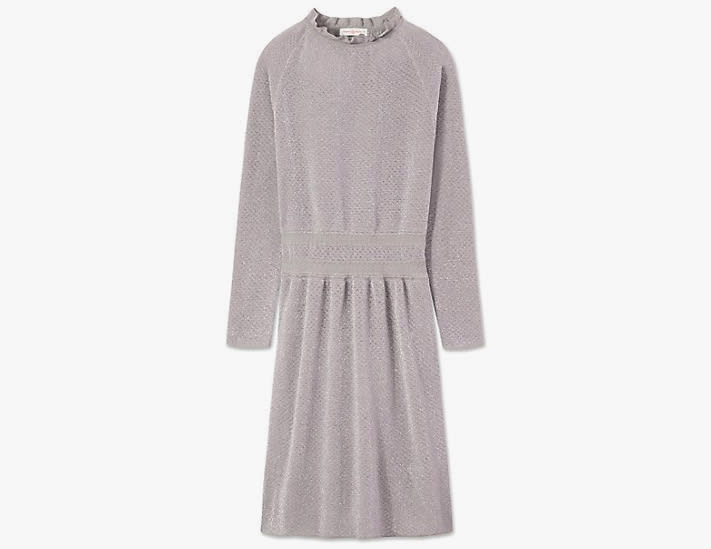 Belle's Dress
Tory Burch Women's Isabelle Dress for $178.50 via coupon code "EXTRA30" ($246 off)
Belle tends toward blouson shapes, and this simple but shimmery dress is just the right mix of casual and elegant — like what you might wear for a normal day around the castle. Also, "Belle" is right in the name.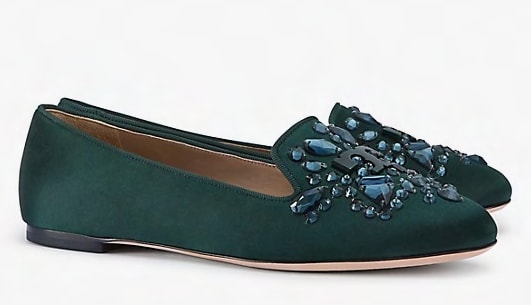 Cinderella's Shoes
Tory Burch Women's Delphine Loafers for $159.25 via coupon code "EXTRA30" ($166 off)
Made of satin and garnished with crystals, these flats are almost as glamorous as Cinderella's glass slippers. Unlike her magic shoes, though, these are designed to be comfortable and not fall off if you have to run when the clock strikes midnight.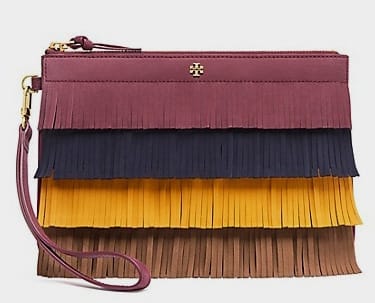 Pocahontas' Bag
Tory Burch Fringe Pouch for $122.50 via coupon code "EXTRA30" ($127 off)
No one looks better in suede than Pocahontas. She would also appreciate that this bag incorporates several colors of the wind.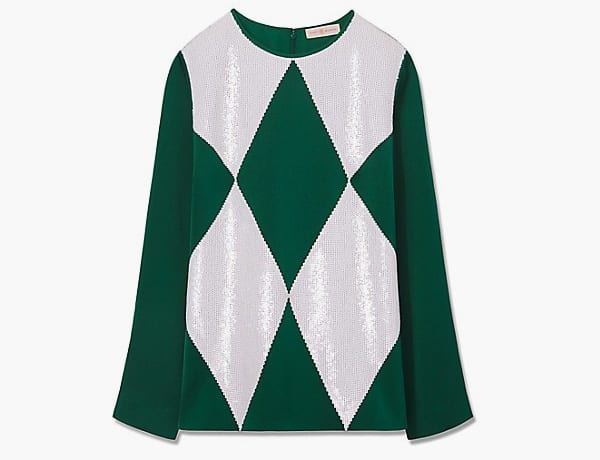 Jasmine's Top
Tory Burch Women's Lantilly Top for $166.60 via coupon code "EXTRA30" ($428 off)
Society may say that a princess has to wear dresses and marry a prince, but Jasmine and her amazing separates would beg to differ. Thanks to the sequins and deep jewel tone, this satin crepe top is plenty regal.
Rapunzel's Bag
Tory Burch Duet Chain Trapunto Shoulder Bag for $269.50 via coupon code "EXTRA30" ($280 off)
Her adventures with Flynn undoubtedly taught Rapunzel the value of a good satchel, so this feminine bag would definitely make her shopping list. It may not be big enough to hold a frying pan, but Pascal could probably hitch a ride in it.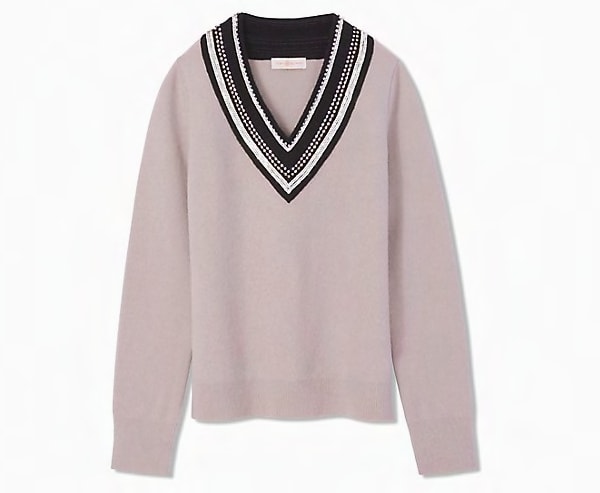 Aurora's Sweater
Tory Burch Women's Petale Sweater for $178.50 via coupon code "EXTRA30" ($246 off)
The muted rose shade of this sweater slots right into Aurora's wardrobe. The nearly neutral color is ideal for hiding out in the forest, but the fancy details make it special enough for a princess.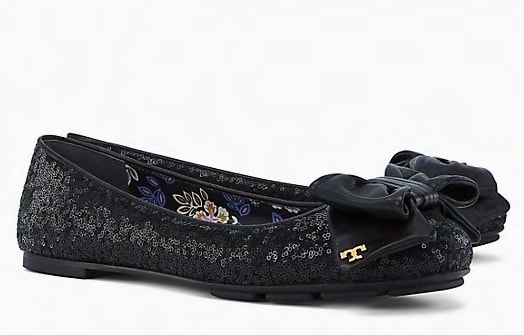 Snow White's Flats
Tory Burch Women's Divine Sequin Bow Flats for $129.85 via coupon code "EXTRA30" ($130 off)
Hairbows can feel a bit juvenile, but fear not — these shoes recall Snow White's iconic headpiece without looking like they came from a kids' store. In these sparkly leather flats, you won't even have to consult a mirror to know you're the fairest of them all.
Readers, who's your favorite Disney princess? Did you spot any other items in the Tory Burch sale that reminded you of a beloved character? Let us know in the comments!
---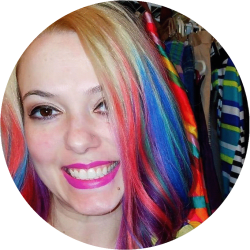 DealNews Contributing Writer
Elizabeth Zimmerman is a former Associate Editor at DealNews. She specializes in tap dancing, wearing a lot of colors, making cakes, and sneaking Beatles references into deals. Goo goo g'joob.
DealNews may be compensated by companies mentioned in this article. Please note that, although prices sometimes fluctuate or expire unexpectedly, all products and deals mentioned in this feature were available at the lowest total price we could find at the time of publication (unless otherwise specified).