What Are Escorted Trips and Should You Take One?
Planning travel a la carte can be time consuming and expensive. Here are the pros and cons to an all-inclusive tour package.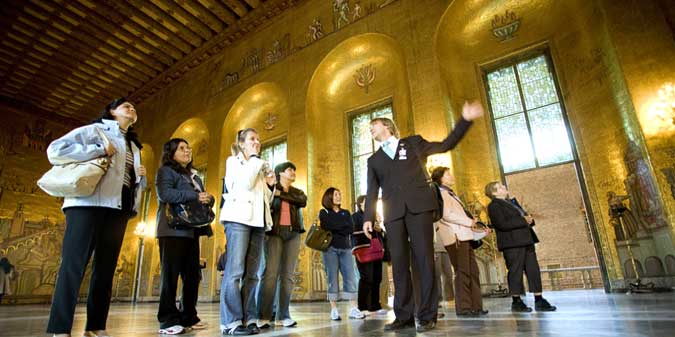 For all that we love taking vacations, planning them and finding travel deals can be a real hassle. With many worthwhile attractions and countless online reviews and suggestions, all but the most seasoned traveler may be at a loss as to how best spend their time.
If you don't have time to do the planning or you're simply looking for a vacation to get away from the stress of day-to-day organization, there's an alternative in escorted trips. You may see these called escorted tours, guided tours, group tours, or even guided travel, but whatever the name, it means basically the same thing: a pre-planned travel package where everything's been arranged for you. All you have to do is show up with your camera and a willingness to enjoy the sights.
Though group tours have a bad rap for escorting vacationers from tourist trap to tourist trap at top speed, in reality, there's a lot of variety among providers. This means with a bit of research (though less research than it would take to plan out an entire trip) you should be able to find tours that meet your vacation goals.
Let's take a look at the pros and cons of this kind of travel to decide if it's the right choice for you.
Reasons to Take an Escorted Trip:
Absolutely everything's planned out for you, so all you need to do is enjoy the trip. You don't even have to keep track of your schedule — your tour guide will make sure everything's in order, which means you can skip some of the typical travel stresses.


If you're the type who wants to see everything, you may be able to fit more into your vacation because your itinerary has been planned by an expert who knows their way around your destination.


You may be able to visit places you didn't know about or might have been difficult — or even impossible — to get to on your own because the tour group has made special arrangements.


Your tour is led by a guide (or several) who doesn't just keep track of all the details, but is also knowledgeable about your destination and speaks the local language.


The price is typically all-inclusive. Though you should check with the tour company to be sure of what is and isn't included in your price, this can be easier to budget than a less-predictable DIY vacation.


Your tour group is likely to skip the lines at major attractions since tickets have been pre-purchased and many attractions have group entrances with less waiting.


Depending on your travel goals, you may find a guided tour has a discounted price over booking everything yourself.


Social butterflies will enjoy the chance to meet and mingle with fellow travelers on the same tour.


There's safety in numbers, and a tour group means there's always someone looking out for you, offering peace of mind.
Reasons Not to Take an Escorted Trip:
However, for all their benefits, a guided tour isn't for everyone.
You don't have much — or sometimes any — flexibility. Your hotels, meals, and itinerary are pre-planned, and if you don't like them, there's nothing to do about it.


Tours are often on a tight schedule, which can mean early mornings and limited time to explore on your own.


The social scene may not suit you. Large tour groups can feel impersonal and leave you locked out of smaller destinations. Plus, if you don't get along with others in your group, you're still stuck with them.


If you're a repeat visitor to a specific locale, a guided tour is likely to hit the highlights of the area — which may mean you don't go anywhere new or interesting.


"Optional" excursions can add to the price of your tour, causing it to balloon.


While some tour guides are great, some guides aren't so great — and you might find out after the tour begins that your guide is a lemon.
Even with these disadvantages, we think there's value in escorted trips — but you still have to do your homework and research tour operators and itineraries to find one that matches your vacation needs. Free time? Local cuisine? Family-friendly activities? All of these options are out there, but you'll need to spend some time looking into your trip options to find the perfect tour for you.
The first step is to consider your travel priorities. Take some time to consider what your absolute must dos (and do-nots) are, and then look for a tour company that can meet those needs. Beyond checking out company websites, you'll want to read online reviews to get a real feel for what the company's trips are like.
Questions to Consider While Looking for an Escorted Trip Provider:
How large of a group is traveling? Smaller groups can make for a cozy trip that can easily get into small attractions and eateries. However, a larger group can mean lower prices.


Who goes on these tours? You'll want to know the demographics of the typical tour group. A company that focuses on young adults may have a party atmosphere, while a company that focuses on family travel will be sure to have kid-friendly itineraries.


What are the tour guides like? You'll want to know what their training and experience is, as well as when (or if) you'll get a local guide with extra expertise to guide you through specific areas.


What's included in tours? Though many are all-inclusive, the exact definition of "all-inclusive" can vary greatly, and tour companies offer optional extras at a cost.


What kind of hotels will you be staying at? While some tours offer luxury accommodations, others will be more basic.


What are your meal options? Tours have a reputation for bland, tourist-friendly food options, but some will offer local dining experiences good enough for any foodie.


What's the itinerary? You'll want to study the schedule to see exactly what you're doing, how much time you'll spend stuck in transit, and how much free time you'll have. Pay close attention to wakeup times, as some tours will require early mornings.


How much activity is involved? Some tours are leisurely and relaxed, while some will involve long walks, hikes, or other activities for more active travelers.


What kind of deposit is required and when? Most tours require money up-front, so make sure you know when it's due.


What's the cancellation policy? If you have a change of plans or an emergency that necessitates canceling or rescheduling, can you get your money back?
In the end, an escorted trip can be a good bet for certain kinds of travelers — but just because it's a trip that involves minimal planning doesn't mean you don't have to do your homework. But with much less work than planning an a la carte trip, you're like to find a dream vacation that fits your desired activities and offers a great value.
What do you think of escorted trips? Let us know in comments below.
---
Related
DealNews Features
:
The 7 Cutest Travel Destinations for Adorable Animal Watching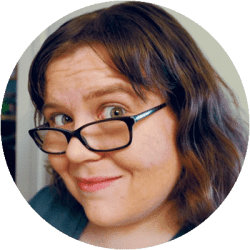 DealNews Contributing Writer
Originally working in IT, Elizabeth now writes on tech, gaming, and general consumer issues. Her articles have appeared in USA Today, Time, AOL, PriceGrabber, and more. She has been one of DealNews' most regular contributors since 2013, researching everything from vacuums to renters insurance to help consumers.
DealNews may be compensated by companies mentioned in this article. Please note that, although prices sometimes fluctuate or expire unexpectedly, all products and deals mentioned in this feature were available at the lowest total price we could find at the time of publication (unless otherwise specified).