If you need a little break from tax prep stress this weekend, we've rounded up five of the best deals that might help you on your way. They include a free, relaxing video game about gentle exploration, a popular drone that's at its best-ever price, and a whole slew of discounted big-brand athletic shoes at Kohl's.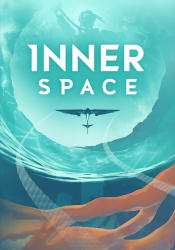 InnerSpace for PC or Mac
Store: DealNews
Price: Free EXPIRED
Lowest By: $1
Expiration: March 5

What better way to shuck off the stress than kicking back with a relaxing, atmospheric game? InnerSpace was part of the Kickstarter video game boom from the first half of last decade (even as I typed that, I dissolved into so much dust and blew away like dandelion seeds of sadness), and can now be yours for absolutely no dollars. Most stores still charge $20 for this game, which is confusingly synonymous with the 80s Dennis Quaid comedy movie (but the movie neglected to capitalize the "s" in "Innerspace", so I guess they're technically different names).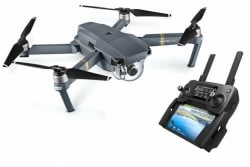 Refurb DJI Mavic Pro Quadcopter Drone w/ 4K Camera
Store: eBay
Price: $543.2 EXPIRED
Shipping: Free shipping
Lowest By: $106
Expiration: March 2

If you'd prefer to get out and about for some escapism, you can turn to eBay to get this DJI Mavic Pro. Don't be put off by its refurbished status – not only is it $106 less than you'd pay for a refurb elsewhere, it's the best price we've ever seen for this drone, in any condition. Just add it to your cart to see the price drop. It features a 12-megapixel camera in a 3-axis gimbal, 4K video recording, 1080p live streaming via WiFi, top speed of 40mph, and control range up to 4.3 miles.

A 90-day VIP Outlet warranty applies.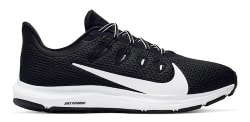 Athletic Shoes Closeout
Store: Kohl's
Discount: Yup
Shipping: In-store pickup, or free shipping w/ $75
Expiration: March 5

Whether its to feel the bracing burning in your legs after some exercise, or just to run as far away from your problems as possible, you can't go wrong with a good pair of athletic shoes. This Kohl's sale rounds up some great prices on brands like Nike, adidas, Skechers, and Reebok.

And really, doesn't "TurboTax" sound vaguely like the product of some really strained running shoe branding meetings? Just recently, we've seen such luminaries as "Flexagon Force" (could be dish soap), "Rockadia" (Jeff Lynne's lawyer got briefly excited) , and "Flightposite" (sounds like what they'd call the composite they use to make airplane black boxes).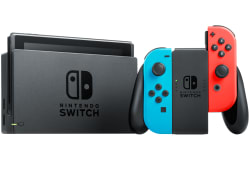 Refurbished Nintendo Game Consoles
Store: eBay
Discount: Up to 40% off EXPIRED
Shipping: Free shipping
Expiration: March 9

If the idea of gaming away your worries sounded good, but you'd rather do it on the go, these refurbished Nintendo handhelds should be ideal. They're all boasting 1-year Nintendo warranties, too, so you should be protected against the dreaded Switch Joy-Con drift should it befall you. Our nomination for the best game to lose yourself in would be The Witcher 3 on Switch, especially now that it's benefited from a performance patch, and can share progress between your Switch and PC sessions.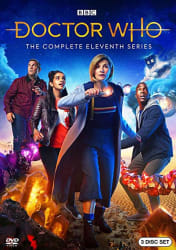 Doctor Who Seasons on Blu-ray or DVD
Store: Amazon
Discount: Up to 62% off EXPIRED
Shipping: Free shipping w/ Prime
Expiration: March 3

If you're so snowed under, you can only describe the filing process as "a big ball of wibbly wobbly taxy waxy stuff", then you definitely need to take a break and watch a season or ten of Doctor Who. You could maybe enjoy it alongside a Sonic Screwdriver cocktail, but we couldn't possibly encourage such a thing.