November 6 is National Stress Awareness Day, so we've rounded up five of the best ways to relieve whatever stress you're under, from a comfy recliner for a quiet evening to a brand new luggage set for a well-deserved vacation.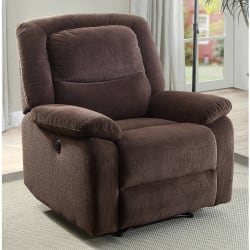 Serta Power Recliner
Store: Walmart
Price: $234.99 EXPIRED
Shipping: Free shipping
Lowest By: $164
Expiration: November 6

A lifetime spent watching Friends reruns has convinced us all that the pinnacle of relaxation is the recliner chair. This was easy to do, because it's correct. So treating yourself to this Serta power recliner should help take the weight off your shoulders at the end of a long day. It features push-button power recline with steel mechanisms and deep body cushions, and measures 37.75" x 38" x 41".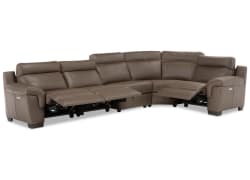 Julius II 5pc Leather Sofa w/ 3 Power Recliners
Store: Macy's
Price: $3199 EXPIRED
Shipping: $200 white glove delivery
Lowest By: $1797
Expiration: November 9

If you need something a little more substantial than a single recliner, this sectional sofa makes for a pretty big upgrade. (And while the price tag gets a similar upgrade, it's still close to a $2,000 savings.) It features three recliner seats, power headrests, and USB outlets.




LG 65" 4K HDR UHD Smart TV w/ $100 Dell GC
Store: Dell Home
Price: $699.99 EXPIRED
Shipping: Free shipping
Lowest By: $97
Expiration: November 7

A perfect accompaniment to the recliner chair or sofa, this 65" 4K TV lets you swap your stressful everyday life for the stressful, unusual life of a Bojack Horseman or the stressful, methful Breaking Bad movie. You definitely don't have to stress about the price, since the $100 Dell gift card that's included takes it almost $100 under the next best offer. The TV features a 3840x2160 (2160p, 4K) native resolution, HDR 10, HLG, LG ThinQ AI, webOS 4.5, HDMI, and USB.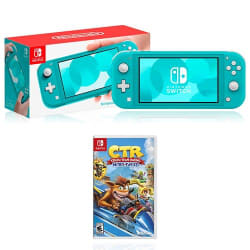 Nintendo Switch Lite w/ CTR: Nitro-Fueled
Store: Rakuten
Price: $199.99 via code "ANT39" EXPIRED
Shipping: Free shipping
Lowest By: $39
Expiration: November 7

For a more involved form of relaxation (as slightly paradoxical as that sounds), the new Switch Lite, bundled with Crash Team Racing, should make for some fun distraction. This streamlined Switch model features 32GB of internal storage, a custom NVIDIA Tegra processor, 5.5" 1280x720 touchscreen, fully integrated controls and a built-in +control pad, carry case, and screen protector.





Samsonite at eBay
Store: eBay
Discount: Extra 20% off EXPIRED via code "JUMBO20"
Shipping: Free shipping
Expiration: November 12

If none of the above do the job and the only thing you can imagine easing your stress is a week or two away from it all, Samsonite's eBay storefront has your luggage needs covered with this coupon code. It'll take an extra fifth off the price of any case, bag, or luggage set, meaning all you have to worry about is travel, packing, organizing time off work, getting accommodation... Okay, maybe buy yourself that Switch too.