Whether you're putting your dog in a superhero outfit, lighting up a traditional Halloween Tree, or just buying yourself a box of Kit-Kats, you can do it all from this: our roundup of the five best Halloween deals!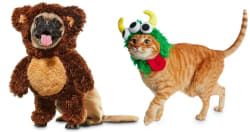 Halloween Sale
Store: Petco
Discount: 30% off + extra 10% to 20% off EXPIRED via pickup
Expiration: October 22

It may be a weird Halloween for those of us sentient enough to recognize it, but for our pets, it's probably just a night without a lot of doorbells (and possibly – hopefully? – fewer fireworks) to drive them crazy. So drive them a little crazy anyway with Petco's selection of costumes, with sizes to fit your guinea pig, your dog, yourself, and your cat. You can even take an extra 10% off by choosing pickup (and that boosts to 20% when you spend over $60).

What? No, we didn't say "yourself". That would be crazy.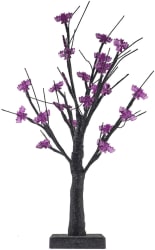 Twinkle Star 24-LED Lighted Halloween Tree
Store: Amazon
Price:

$15.99

via clip coupon
Shipping:

Free shipping w/ Prime


Lowest By: $9

Okay, you're not fooling anyone, "Twinkle Star" – we all know that this is just a repurposed Christmas Tree, mostly on account of "Halloween Trees" aren't a thing. Nevertheless, now that this does exist, you may as well save $9 on it by applying the clippable coupon on the product page. It comes with a bag of little bats you can stick on the LED lights to make it the spookiest Chri–sorry, Halloween Tree of all time.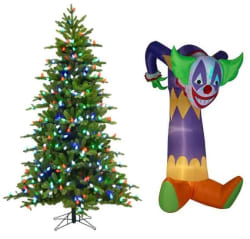 Christmas & Halloween Clearance
Store: Ace Hardware
Discount: Up to 80% off EXPIRED
Shipping: Curbside pickup, or free shipping w/ $50
Expiration: November 17

Yes, this is another "Halloween-but-really-Christmas" item, but nine of the ten discounted Halloween items are at least half off, so this is getting included. And really, isn't the fact that it's almost Christmas already the scariest Halloween of all? Almost as scary as paying shipping fees – to avoid that, you either choose curbside pickup, or sign up for a free Ace Rewards membership and spend over $50 to get free shipping.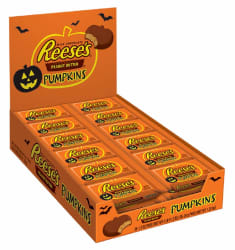 Hershey's Candy
Store: Amazon
Discount: Up to an extra 20% off + 5% off EXPIRED
Shipping: Free shipping w/ Prime
Expiration: October 26

Since this is the first Halloween where it might be healthier to eat candy than accept Trick or Treaters, anything you order from Hershey's Halloween store on Amazon can technically be considered self-care. That's what we're telling ourselves. Let the stacking discounts take care of your wallet too: on top of the Subscribe & Save discounts, there are clippable coupons that take up to an extra 20% off.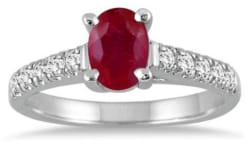 Halloween Jewelry
Store: Szul
Discount: Extra 13% off EXPIRED via code "SPOOKY13"
Shipping: Free shipping
Expiration: October 31

Look, I don't know how exactly this qualifies as a Halloween sale, outside of the site's banner, and the coupon code being "SPOOKY13". But I live in hope that someone, somewhere, gets their loved one a wedding band from a Szul Halloween sale. If that someone is you, email us to tell us, and to let us know exactly how they broke up with you!