12 Spectacularly Inappropriate Coloring Books
Think coloring books are just for kids? Check out these activity pages that cover existenialism, practicing law, and Bill Murray.
In the age of the internet, it's becoming increasingly obvious that nothing is sacred. There's a lot of weird NSFW stuff out there, but as we trolled through the dark and scary corners of the internet, what surprised us the most is the trend of merging the totally, obviously childish pleasure of the coloring with complicated adult themes like existentialism, depression, practicing law, and Bill Murray.
These books are clearly not meant for children, but who's still coloring in adulthood? If you still naively imagine coloring books to be filled with pictures of clowns and cats, prepare to be amazed!
12 Spectacularly Inappropriate Coloring Books
($7.91 with free shipping for Prime members, a low by $2)

Surely this is as niche as it gets? The merging of vague existentialist ideas like Jean-Paul Sartre's "Hell is other people" with a pack of crayons doesn't exactly sound like our idea of a Saturday night, but hey, whatever floats your boat!



($6.99 with free shipping for Prime members, a low by $2)

Think unicorns are all about sunshine and rainbows? Think again! This controversial coloring book dares to expose the truth about unicorns — they're actually jerks. From tormenting small children by stealing their school bags to selfishly scoffing all the french fries, they really don't have any redeeming qualities.



($6.99 with free shipping for Prime members, a low by $4)

Yup, not only did someone think up the idea of bulging women fighting aliens in outerspace, they went so far as to turn this half-baked idea into a coloring book! Although we commend the idea of a "body-positive" attitude towards role-models, actually calling them "fat" sort of defeats the point.



($11.69 with free shipping for Prime members, a low by $5)

That's right. For people who just don't have enough fun when they're drinking, this coloring book provides all sorts of activities, like practicing drawing a regrettable tattoo, coloring in 99 bottles of beer, or just drawing a straight line. Fun!



($8.36 with free shipping, a low by $3)

This one makes it onto the list because if you handed this to a child, they would just look at you blankly and ask "What's a Pog?" And really, do you want to get into all that?! We say leave the mistakes of slap bracelets, *NSYNC, and Steve Urkel in the past.



($8.64 with free shipping for Prime members, a low by $2)

Although we can't imagine the creators of this comic book having kids of their own, this book does have many valuable lessons for you to reflect on as you decide between blue or yellow. One such "fun" activity is titled "Draw the person you imagined you'd grow up to be before you abandoned your hopes and dreams!" Or, learn an invaluable lesson in spot-the-difference "Hipsters or Homeless."



($12.54 with free shipping for Prime, a low by $1)

Really, the product description says it all: "Following the news, engaging in political debate, or going to the opera is all well and good, but from time to time you just need to sit back and look at some old-fashioned beefcake. Team that with some crayons, pens, and markers, and what do you have? HEAVEN! IN AN ACTIVITY BOOK! Color Me Swooon will leave you weak in the knees as you and your pens caress chiseled features and chest hair. Along with coloring, you'll rate more than sixty gorgeous guys on swoon-worthy-ness, as well as learn what in their lives (beyond their killer looks, duh) makes them so hot. From Brad Pitt, George Clooney, and Will Smith to Daniel Craig, Jake Gyllenhaal, and even One Direction, all the heartthrobs are here, and in no particular order. (Except for Ryan Gosling, who is first. Obviously.)"



($5.99 with free shipping for Prime members, a low by $4)

Never know what to get the miserable old coot in your life? Well look no further, the Grumpy Cat Coloring Book is for them! Although the joyful art of coloring is largely scoffed at by His Grumpiness, he does approve of coloring outside the lines.



($6.99 with free shipping for Prime Members, a low by $4)

"Look at this stuff, isn't it neat? Wouldn't you think my collection's complete? Wouldn't you think I'm the girl, the girl who has everything?" Whilst mermaids might seem to have a charmed life it's not all whozits and whatzits galore. Mermaids have real problems, like: forget about WiFi under the sea! Ever seen a Mermaid eating a taco? No? That's because you just can't get good Tex-Mex in the deep blue. Want to hang out with the cool kids? Forget it! All the best parties happen in fresh water.



($15 with free shipping for Prime members, a low by $6)

Warning: this book might break your child! So many lines! Seriously, who has the time or inclination to finish even one of these million-line pictures? We're not saying the pictures aren't gorgeous, but completing any one of them seems akin to climbing a very tall mountain or creating a Buddhist sand mandala. Knowing our luck, the cat would knock tea all over this as soon as we finished.



(free download)

"This is my suit. Color it grey or I will lose my job." We feel pretty sure that the sardonic humor in this book would go way over the heads of most kids, but as adults we thoroughly enjoyed this contemptuous coloring book.



($7.51 (£5) with $6.76 (£4.50) s&h, $1 off)

We are so glad that this book exists. Bravo Belly Kids for creating this homage to one of our heroes and favorite movie stars. From Groundhog Day to Ghostbusters, Rushmore, Lost in Translation, and even the recent Moonrise Kingdom, there's a Bill for any mood you find yourself in.




Looking back over the list we can't help but wonder how many children ended up with accidental copies. Grandparents thinking "Ah, my grandson likes Ghostbusters, this Thrill Murray coloring book will be a great birthday present"! Or a dad rushing on Christmas Eve begs the shop assistant to get him anything with with unicorns on it for his daughter. Oh the hilarity!

Readers, have you come across any weird and wonderful products? Share your thoughts with us in the comments section below!
---
Related DealNews Features: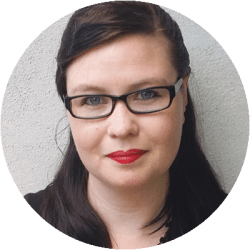 Contributing Writer
Paula Bradley has taught English in Japan and Italy, and she has written for several e-zines aimed at Westerners living abroad. She uses her experience across the six continents to inform her travel features.
DealNews may be compensated by companies mentioned in this article. Please note that, although prices sometimes fluctuate or expire unexpectedly, all products and deals mentioned in this feature were available at the lowest total price we could find at the time of publication (unless otherwise specified).