8 'Zombie' Snack Foods That Came Back From the Dead
Twinkies, Crispy M&Ms, the Yumbo — sometimes dedicated fans are able to bring back popular discontinued foods. But like zombies, they aren't always exactly like they were before...
First, Sony revives its Walkman. Then the Super Bowl Halftime Show brings back Missy Elliott and she's better than ever. And now JNCO is back?! Unfortunately, you donated your copy of Supa Dupa Fly, your portable CD player, and your biggest jeans to Goodwill years ago, and it'll cost more than $1,200 to replace them. You've learned the hard way that you can't keep a good brand down.
Of course, these and other undead brands don't come back on their own. There are a fair number of Dr. Frankensteins (ie, outspoken and social media-savvy consumers like yourself) reviving brands in the marketplace right now — and these Dr. Frankensteins seem to love snacks in particular.
If you have a penchant for nostalgia while noshing, then be sure to check out our favorite snack foods that have risen from the dead.
Clearly Canadian
Never was water as cool as when it was Clearly Canadian.
This flavored sparkling water was incredibly popular in the early 1990s. It's not exactly a zombie brand because it hasn't come back from the dead yet, but the Clearly Food & Beverage Company is taking preorders on cases of four of its original flavors: Mountain Blackberry, Wild Cherry, Orchard Peach, and Country Raspberry.
Order now, but beware that you just might have created a monster.
Crispy M&Ms
Unless you were a fan of these crunchy candies that tasted like a mixture of malt balls and chocolate, you might not have noticed these guys had been removed from M&M's lineup.
M&M's Crispy Milk Chocolate Candies started as a limited edition in 1998 — a limited edition that lasted seven years. Discontinued in 2005, they were resurrected in January due to a social media campaign by fans, some of whom shipped bags from overseas, where Crispy M&M's still were sold.
Maybe the orange Crispy M&M will return to the commercials hungry for the chocolate brains of the pesky red M&M.
French Toast Crunch
French Toast Crunch also returned to shelves in January. Introduced in 1995, this sweet cereal shaped like little pieces of french toast delighted children and their dentists. Demand for healthier, more portable options and competition from fast-food restaurants led General Mills to discontinue the cereal in 2006.
Fans would ship it from Canada, where French Toast Crunch was still sold, and campaigned for nearly nine years for General Mills to bring the brand back to American grocery stores.
Frute Brute and Fruity Yummy Mummy
General Mills' troupe of monster cereals has never included a zombie character, but these two certainly qualify. Frute Brute, featuring a werewolf, was discontinued in 1982 after eight years. Its box was highly collectable — though the cereal inside wasn't — due in part to its appearance in two Quentin Tarantino films. Fruity Yummy Mummy was discontinued after five years in 1992.
Both Frute Brute and Fruity Yummy Mummy joined Boo Berry, Count Chocula, and Franken Berry in 2013, making it the first time all five of these sugary monster cereals were available simultaneously. Their status as undead lasted only through Halloween though. (Perhaps General Mills should add a Watermelon Walker to its lineup permanently?)
Quisp
Quisp is another cereal that won't stay dead. Introduced in 1965 by Quaker Mills, this sugary cereal was known mostly for its mascot, which was created by the masterminds behind Rocky and Bullwinkle. Sales declined throughout the 1970s, and the brand eventually was discontinued. It reappeared for limited periods during the decades that followed, but its resurgence truly began online.
Baby Boomers who remembered Quisp from their childhoods began using the Internet to place orders with retailers who still sold it. In 1999, Quaker began a distribution agreement with an online food retailer. In 2012, Quisp returned to stores nationwide.
Surge
Talk to anyone who was a teenager in the late 90s, and they will wax poetic about this highly caffeinated citrus-flavored soda that was called to the big vending machine in the sky before its time.
Beginning in 1997, Coca-Cola's Surge took Pepsi's Mountain Dew head on. It gained some traction due to an aggressive marketing campaign that stressed its extreme-ness.
Surge eventually lost, sales dropping nearly 60% by 2000, and it was off shelves completely by 2002. An online campaign started a year later though, and advocacy went mainstream in 2011 with a Facebook group called SURGE Movement. The soda has been available only on Amazon since September, when 12-packs sold out almost immediately.
Twinkies
Besides some key rules for survival, Zombieland showed us the lengths that some will go to for the "Golden Sponge Cake with Creamy Filling."
In 1930, Hostess introduced a treat with banana cream filling and, at two for a nickel, it took off. (Banana shortages during World War II resulted in the vanilla cream filling that we know today.) Then in 2011, sales dropped 20%. Citing increased demand for healthier foods, Hostess filed for bankruptcy in January of 2012. By that November, Twinkie production ended in the U.S.
After Hostess was bought, Twinkies returned in July 2013 — to the relief of thousands of food stand owners, because who goes to the fair for a deep-fried Zebra Cake?
Yumbo
Burger King went deep with this one, reviving a sandwich it removed from its menu in 1974. Although the Yumbo's six-year run ended more than 40 years ago, executives said customers have long been asking for its return.
The Yumbo is back, but, like a zombie, the ham-and-cheese sandwich is not exactly like it was before. It's now served on a toasted hoagie bun and comes with lettuce and mayonnaise. No word yet on whether Burger King will change its name to something more appropriate, like Zombo.
There's comfort in knowing there still could be distribution after discontinuation, that brands can again walk among the living. With the persistence and single-mindedness of zombies, fans of these and other brands get the job done. Although you might judge those who spend their free time campaigning for the return of Hi-C's Ecto Cooler, you'll change your tune (to the grunt of the undead) when there's empty shelf space where your favorite snack used to be.
Readers, what snack foods would you bring back from the dead?
---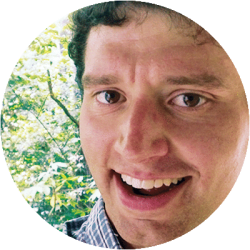 Contributing Writer
Joshua Nichol-Caddy has written for DealNews since 2011, applying his interest in and knowledge of bargain hunting to pen an assortment of weekly roundups, including the Best Travel Deals of the Week.
DealNews may be compensated by companies mentioned in this article. Please note that, although prices sometimes fluctuate or expire unexpectedly, all products and deals mentioned in this feature were available at the lowest total price we could find at the time of publication (unless otherwise specified).