Has Your Car Been Recalled? 8 Questions You Need to Ask
There were more car recalls last year than ever before, and already this year Kia and Ford have issued notices that affect 420,000 automobiles. Here's what you need to know.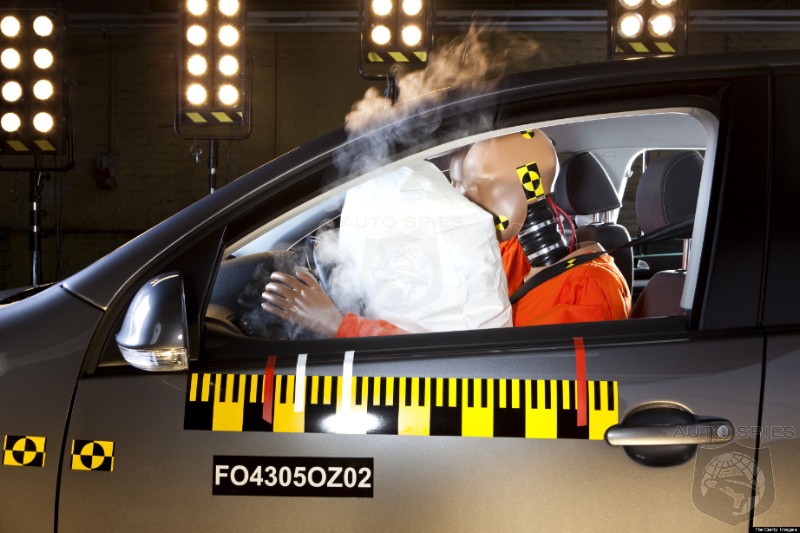 Over 60 million cars were recalled in the United States during 2014, more than ever before. There were a total of 700 recall announcements made last year, meaning there were nearly two recall announcements each day.
Though 2015 has, thus far, not had any of the massive recall numbers of 2014, a few weeks ago Kia recalled over 200,000 vehicles while Ford announced a recall just days ago that affects 220,000 models. This all means it's time to refresh our memory on just how car recalls work — and what you should do if your car is affected by one.
Why Was My Car Recalled?
While cars are thoroughly tested before they're put on the market, some problems simply don't show up in test conditions, and instead start to become apparent when cars are in consumers' hands. Cars are recalled because either the manufacturer or the National Highway Traffic Safety Administration (NHTSA) has discovered that the vehicle has a defect or doesn't meet current safety standards.
The exact nature of the recall will vary, but in all cases a recall is made because there's some risk. So when you're notified of a recall, even if it sounds minor, it's important to take it seriously and get the issue addressed as soon as possible.
How Will I Know if My Car Is Affected?
Manufacturers are required to notify registered owners and purchasers by mail if their vehicle is being recalled. The letter will have the words SAFETY RECALL NOTICE in red text on the front, so if you see a recall notice in your mailbox, don't discard it as junk — it's important!
The letter should include:
A description of the problem
A description of the risk posed by the problem
Any warning signs you may see
Information on what the manufacturer is doing to resolve the problem
How and when you can get the problem repaired
Information on what to do if you can't have the problem repaired in a reasonable amount of time
Though they aren't legally required to do so, some manufacturers will reach out electronically or by phone with recall information, or send you reminder notifications to be sure you get your vehicle repaired.
I Think My Car Is Affected, But I Didn't Get a Recall Letter. How Can I Check?
While manufacturers make every effort to reach owners, it's easy for a letter to get lost in the mail. If you think your vehicle may have been recalled, check with the NHTSA and your car's manufacturer. You can search for recall information by your car's make and model, which will give you general recall information, or by the vehicle identification number, which will give you specific information about whether your car has gotten recall repairs. If your car has been recalled, contact the manufacturer or your local dealership to find out what steps to take next.
If you're about to buy a used car, it's important to check this information as well, to see if the vehicle you're planning on buying has had recall work done or not.
My Car Has Been Affected! What Do I Do?
Read your recall letter carefully, as it should instruct you on what to do next. Often the first step to getting your car repaired is to contact your local dealership — which doesn't necessarily have to be the dealership you originally bought the vehicle from — to make an appointment for repairs.
In some recalls, you may not be able to get your vehicle repaired immediately. For example, in last year's GM recall of 2.6 million vehicles due to a defective ignition switch, GM simply didn't have enough parts to immediately repair all affected cars. Your recall letter should detail a time frame in which you can expect repairs to take place, but call your local dealer if you're unclear on anything.
What Will This Cost Me?
Once a recall has been issued, you're typically entitled to a remedy at no charge. Though a recall is likely to cost you time spent at the dealership waiting for repairs to be made — for large recalls, especially, you should expect a wait in line at your local dealer — it shouldn't cost you any money in most circumstances. However, be sure you know what you're getting repaired: while recall repairs should be free of charge, if you ask the dealer to fix any other issues, that will be out of your own pocket.
The major exception to free recall repairs is for older vehicles. The manufacturer is only required to repair defects in cars that were originally purchased within the last 10 years. Recalls on vehicle tires are even more restrictive, only covering tires purchased within the last five years.
Will I Get a New Car?
Unfortunately, no. The manufacturer is required to repair the problem, which typically only involves replacing certain parts.
What If I've Already Gotten My Vehicle Repaired?
The manufacturer may be required to reimburse you if you've paid for repairs to resolve a recall issue within a year of the recall, whether you received the repairs at a dealer or an independent mechanic. Talk to the manufacturer to find out what you need to do to get reimbursed. You'll likely be required to provide a receipt, especially if your repairs weren't done by a dealer.
I'm Having Trouble Getting My Car Repaired. What Should I Do?
Whatever issue you're having, start by contacting your local dealer to see if it can be resolved. If that doesn't work, contact the car's manufacturer (there should be a toll-free customer service number provided in your recall letter). If you're still having trouble, contact the NHTSA.
Readers, have any of you been affected by these recent recalls? Did you encounter any road blocks in getting the issue addressed? Share your story in the comments below.
---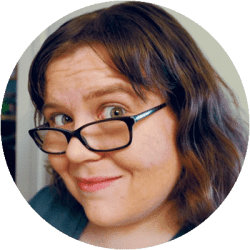 Contributing Writer
Originally working in IT, Elizabeth now writes on tech, gaming, and general consumer issues. Her articles have appeared in USA Today, Time, AOL, PriceGrabber, and more. She has been one of DealNews' most regular contributors since 2013, researching everything from vacuums to renters insurance to help consumers.
DealNews may be compensated by companies mentioned in this article. Please note that, although prices sometimes fluctuate or expire unexpectedly, all products and deals mentioned in this feature were available at the lowest total price we could find at the time of publication (unless otherwise specified).