What's the Best Meal Kit Delivery Service for You?
Whether you're on a specific diet or want the most budget-friendly option, there's a kit that can meet your needs.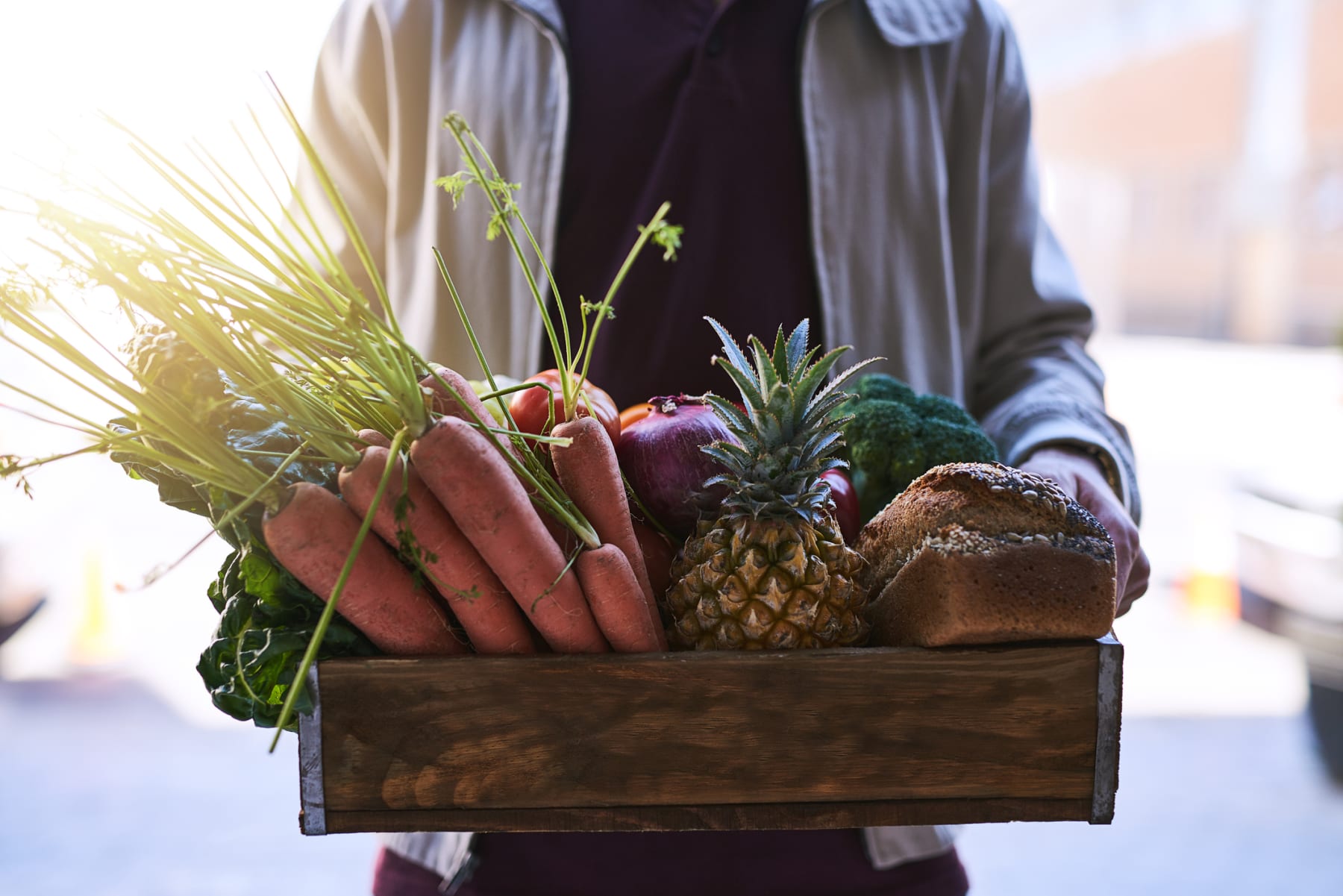 Subscription boxes as a whole have grown in popularity over the last decade, but meal kit services are in a league of their own. What began as packages of pre-portioned ingredients and recipes has now evolved to include not just traditional meals, but smoothies, snacks, and even boxes geared toward kids.
With so many choices, how can you decide on the best meal kit delivery service for your needs? It's doubtful you want to sign up for every service out there to find your Goldilocks box, so we're here to help. Check out some of the most popular meal delivery kits below. We've highlighted starting prices, and even flavors and recent meals, so you'll know what to expect.
Best Inexpensive Meal Kits
Dinnerly
Price: From $4.29 per portion
Shipping: $8.99
Details:
Choose between a 2-person and family-size box, then decide whether you want three, four, five, or six meals per week. Dinnerly is a good basic meal kit service, and it also lets you make your boxes vegetarian.
Dinnerly's meals start at $4.29 per portion.
Look for recipes that are more on the comfort side of cooking with this service. Recent options include lemony chicken and broccoli, 1-pot tomato ravioli, beef pot pit, and Thai chicken-noodle stir-fry. Most meals come with a side, as well, so you don't have to worry about adding to them.
EveryPlate
Price: $4.99 per serving
Shipping: $8.99
Details:
Choose the number of people you want to feed with your EveryPlate box. You can customize the 2- or 4-person box so it includes three, four, or five dinners per week.
EveryPlate's flexible weekly menu offers 16 different meals to choose from. Recent options include chicken sausage orzo pilaf, griddled onion burgers, sweet chili pork tacos, and cheesy gnocchi bake. Like other kits, these also include side items in many cases, so you really get a complete meal.
Home Chef
Price: From $6.99 per serving
Details:
With a starting price of $6.99 per serving, Home Chef is one of the more inexpensive meal kits, though it's not as cheap as the ones mentioned above. However, it does have an added element of convenience in that you can purchase the meals at select Kroger stores, as well. Choose from meals that are ready in 15 to 30 minutes, or even fancier dishes that might take a little longer.
SEE ALSO: New Year, New You: Everything You Need to Save Money in 2020
Sort by filters such as calorie-conscious, carb-conscious, less than 30 minutes cook time, and vegetarian. Recent meal delivery options include a honey-ginger salmon, hearty chicken stew, pork chops with apple-bacon-shallot jam, and mushroom-smothered turkey meatballs.
Best Home-Delivered Meal Kits for Families
Blue Apron
Price: From $7.49 per serving or $47.95 per week
Shipping: $7.99, or free on select plans
Details:
Choose Blue Apron plans that accommodate two or four people, and anywhere from two to four recipes per week. While the 2-person plan has a vegetarian track, the 4-person plan doesn't.
The service does offer some customization for diets. For instance, Blue Apron can handle vegetarian meal kits, and it offers a mix of meat, fish, Beyond Meat, WW Approved, Diabetes-Friendly, and health-conscious options. However, if you have a serious food allergy and not just a dietary preference, it's recommended that you check with your health care provider before ordering, as all boxes are assembled in the same place.
Recipes can take anywhere from 20 minutes to 55 minutes to cook and assemble. Recent 2-person recipes include crispy skin salmon, spicy vegetable quesadillas, and cheesy chicken skillet. Recent 4-person recipes range from sheetpan chicken pitas to a pesto gnocchi bake.
HelloFresh
Price: From $7.49 per serving
Shipping: $8.99
Details:
Pick your plan and you'll receive easy-to-follow recipes every week with fresh, premeasured ingredients. Choose HelloFresh plans for two or four people, and go with two, three, or four recipes per week. You can also choose from six different meal types: meat and veggies, veggie, family friendly, low calorie, quick and easy, or pescatarian.
Among the recent meat-and-veggie picks are spicy maple chicken, beef ragù spaghetti, and sesame-soy pork bowls. Veggie options include black bean and poblano flautas, roasted veggie farro bowls, and honey miso sweet potato 'shroom jumble. Expect family-friendly meals like pork and Mexican street corn tacos, along with chicken katsu. Low-calorie picks, meanwhile, include meals like steak with mushroom cream sauce, cheesy French onion chicken, and pork and black bean chili. Quick-and-easy meals include dishes like plant-based protein rigatoni alla rossa, country beef and mushroom pot pie, and ancho BBQ sloppy joes.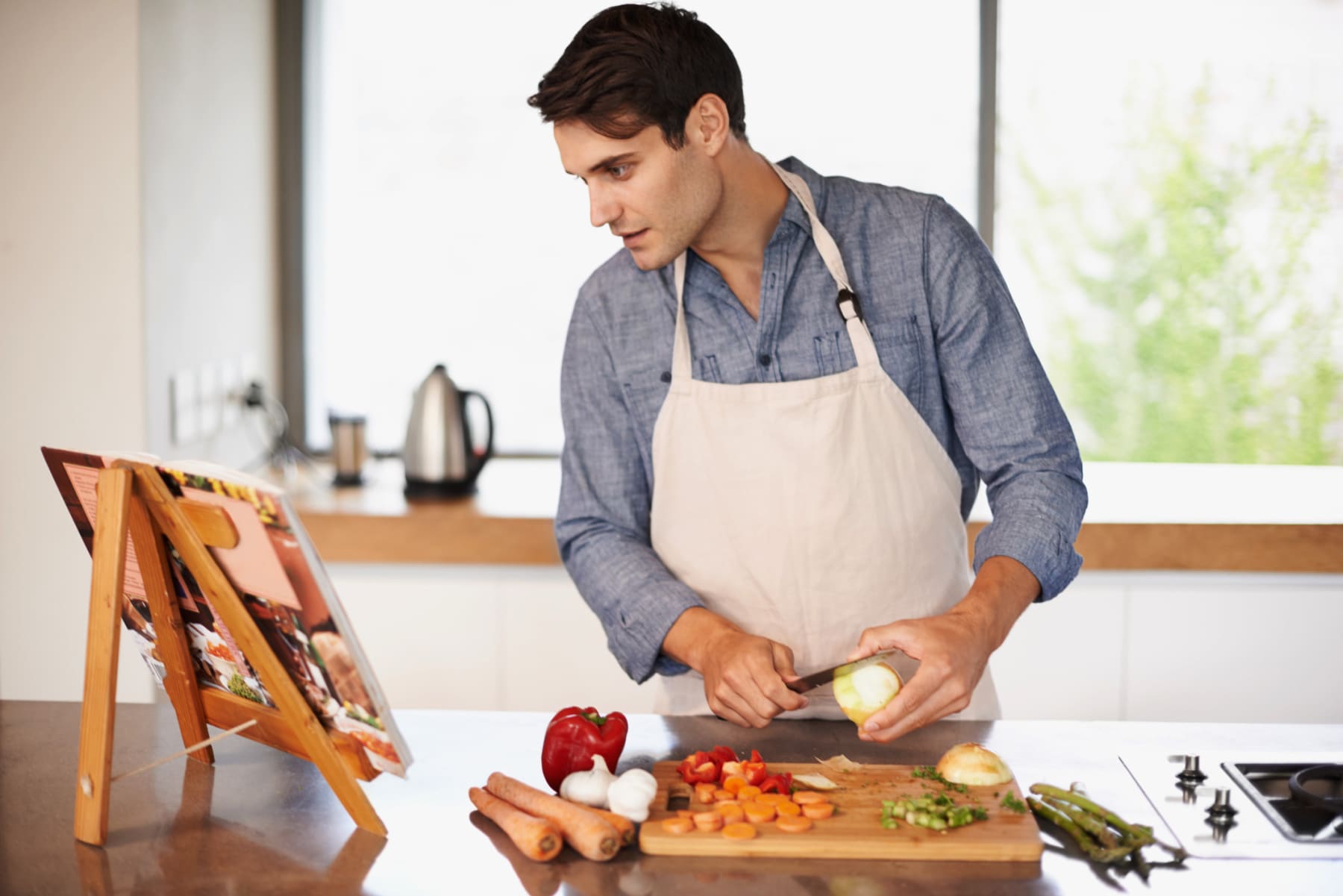 Best Vegetarian Meal Kits and Kits for Specific Diets
Green Chef
Price: From $11.99 per serving
Details:
This service offers meal delivery plans to accommodate the most popular diets. You can get keto/paleo, balanced-living, or plant-powered meals, and have them delivered weekly, biweekly, or monthly. Recipes take about 30 minutes to make, and boxes arrive with ingredients prepped and premeasured, so assembly is easy.
SEE ALSO: How to Eat Healthy on a Budget in 2020
Recent examples of Green Chef meals include chicken with creamy lemon sauce (keto), cajun blackened chicken (balanced living), and Korean fried rice with kimchi (plant-powered).
Martha & Marley Spoon
Price: From $6.39 per portion
Shipping: $8.99
Details:
This service is good for two or four people, and allows you to choose from two to six recipes per week. If you opt for two to five meals, you'll also be able to choose whether or not to make your box vegetarian.
Recent meals include chicken banh mi tacos, seared steak and creamed spinach, and pork tenderloin with Chinese five-spice. Overall, you'll have 22 recipes to choose from every week.
Purple Carrot
Price: From $9.99 per serving
Shipping: Free
Details:
This plant-based service lets you subscribe to 2- or 4-serving plans, then choose whether to receive two-to-four dinners per week. Breakfasts and lunches are also available, and can be added to your plan for $4.49 and $8.99 per serving each, respectively. Snacks are also available, with a variety of items as low as $3.99 each.
Besides plant-based dinners, Purple Carrot offers breakfasts and lunches that are ready in as little as five minutes.
Recent dinners include tofu marsala, buffalo cauliflower quesadillas, and taco stuffed sweet potatoes. Breakfasts and lunches are ready in 15 minutes at most, and consist of meals like matcha overnight oats and protein power bowls.
Snap Kitchen
Price: From $9.58 per meal
Details:
Choose from a variety of plans, including low carb, balance, keto-friendly, and high protein. You can also build your own plan.
Pre-made meals are delivered in microwave- and oven-safe containers, so all you have to do is heat and eat. Recent best-selling meals include almond crusted salmon, chicken tenders with turnip mash, bison quinoa bowl, naked beef, naked salmon, and spaghetti turkey bolognese.
Sun Basket
Price: From $10.99 per serving
Details:
Choose from two different plans — either for two or four people. Then choose if you want two, three, or four recipes per week. You can opt for Fresh & Ready selections, which are ready in as little as six minutes. You can also opt for meal kits, and follow easy recipes using pre-portioned ingredients.
Sort dinners by filters such as less than 20 minutes to prepare, under 600 calories, paleo, and more. Recent dinners include cheesy chicken tetrazzini with mushrooms and a green salad, chicken tikka masala with basmati rice pilaf, and rainbow quinoa-black bean tacos with guacamole and cabbage slaw. Breakfast options include sous-vide egg bites, yogurt, oatmeal, granola, "breads and spreads," and "grab-n-go bars," as well as juice, coffee, and smoothies.
Lunches include salads and dressings, ready-to-eat proteins, pizzas and empanadas, grain and noodle bowls, soups and broths, tortillas and breads, and "easy combos." There are also pasta and sauce options, as well as proteins to choose. Snacks are available, as well and include dips and veggies, nuts and seeds, crackers and crisps, jerky and savory snacks, cheese, and bars and bites. There's even a sweet option to satisfy your sweet tooth in a healthy way! Choose from items like chocolate bars with quinoa and organic truffles.
Best Meal Delivery Kits for Meats and Seafood
ButcherBox
Price: From $4.97 per meal or $129 per month
Shipping: Free
Details:
If you care about where your meat comes from, ButcherBox is a great way to feel better about your proteins. It boasts 100% grass-fed and grass-finished beef, free-range organic chicken, and heritage pork.
ButcherBox boasts 100% grass-fed and grass-finished beef, free-range organic chicken, and heritage pork.
Choose from a curated or custom box. Curated packages have a cheaper starting price, but you're leaving the selection in ButcherBox's hands, whereas the customized boxes are slightly more expensive, but you can choose what goes into them. Options include the Mixed Box, the Beef & Pork Box, the Beef & Chicken Box, and the All Beef Box. Also, watch for bonus perks, like free ground beef and bacon with your first box.
Rastelli's
Price: From $69 per box
Shipping: Free on select boxes
Details:
Rastelli's allows you to choose from more than a dozen curated boxes, or you can build your own. Pick one with just beef, burgers and bacon, or salmon and ribeye, for instance. You can also get boxes that are completely made up of steak, burgers, or chicken. Prefer some surf with your turf? There are boxes with both filets and lobster tails, too. There's also a cake box, but you won't find red velvet and Funfetti in it — instead you'll receive crab and shrimp cakes.
Vital Box
Price: From $129 per box
Shipping: Free
Details:
Choose from three boxes: the Wild Salmon Box, the Wild Fish Box, or the Wild Seafood Box. These boxes don't just contain filets either. The box of salmon includes recipe-ready portions of select salmon species, as well as a rotating focus on lox, sockeye burgers, salmon sausage, and bacon.
The Wild Fish Box features recipe-ready portions of salmon, white fish, and tuna. The most expensive Wild Seafood Box boasts salmon, white fish, and tuna, as well as a rotating spotlight on wild shrimp, prawns, scallops, and calamari.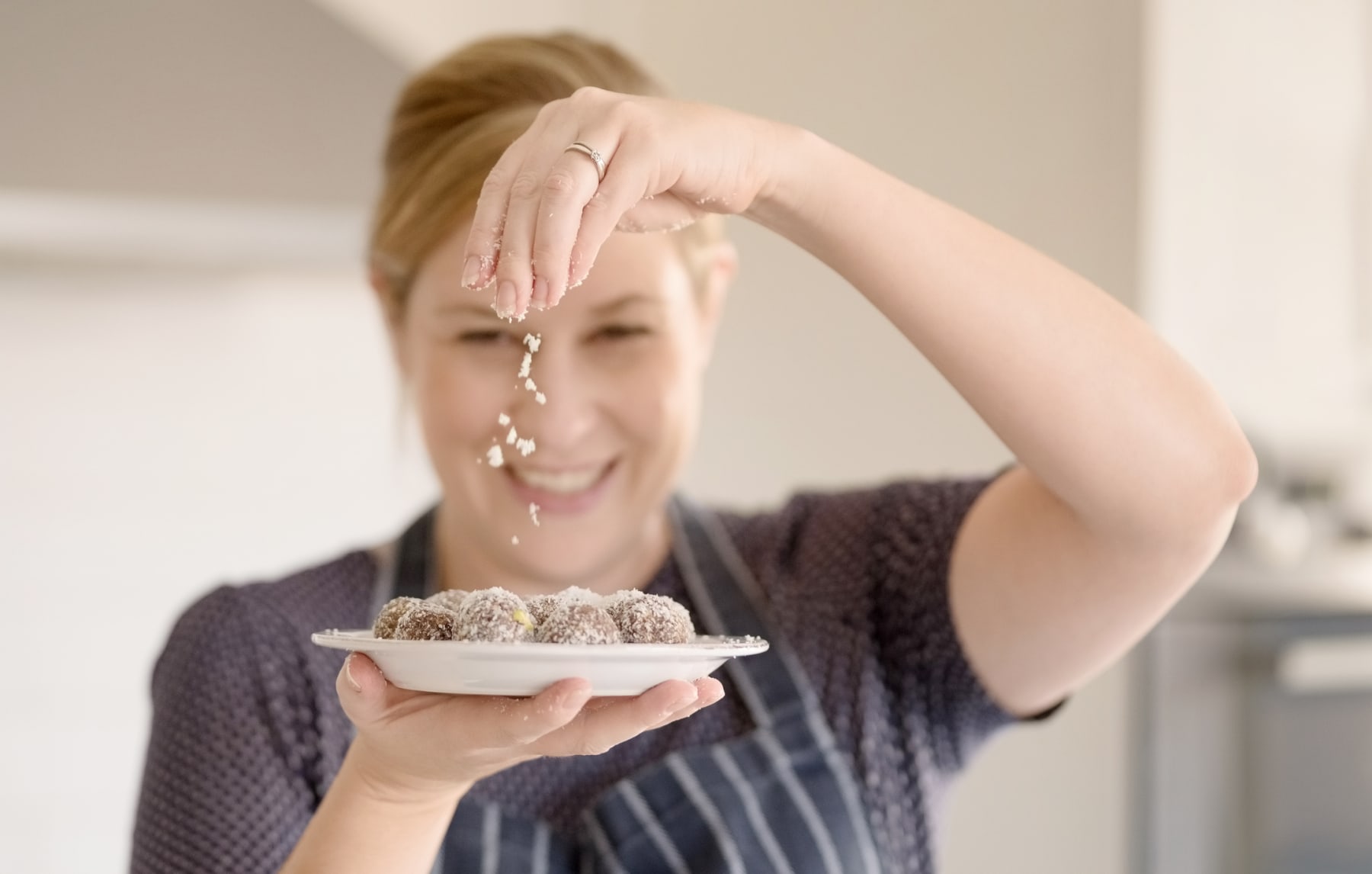 Best Meal Subscription for Bakers
Red Velvet NYC
Price: $49.99 per month
Shipping: Free
Details:
Subscribe and for around $50 per month, you'll receive two baking kits. You can skip shipments or cancel anytime. Plus, you have the option to add any tools you might need, in case you don't have them lying around.
SEE ALSO: 11 Ways to Get Cheap Gym Memberships in 2021
Past kits have included almond crescents with a sugar dusting and a sugar cookie tree. If the monthly offerings don't sound enticing, you can shop baking kits outside of the subscription, as well. Shop cookie kits like coconut macaroons with ruby chocolate, flourless chocolate pecan cookies, and linzer cookies. Cupcake kits include chocolate cupcakes with chocolate ganache, Nutella cupcakes with roasted hazelnuts, and red velvet cupcakes with cream cheese frosting. However, there are also festive offerings, like pumpkin and candy cane flavors.
Cake and dessert kits are available, as well, if you want to show off your skills and feed several people. Try easy recipes like the chai spice bundt cake, moderate-difficulty projects like tiramisu, or dive into an advanced-level project like creme brulee.
Best Kits for Pre-Made Meals
Freshly
Price: From $8.49 per meal or $45.96 per week
Details:
Have no time for food prep? This might be the service for you! Your meals arrive already cooked, and all you have to do is heat and eat. According to the site, meals are ready to go in three minutes.
Choose from four, six, 10, or 12 meals per week. Additionally, select your meals from four different categories: Crafted Classics, Signature Collection, Feel-Better Food, and Takeout Twists. Recent meals in each category include homestyle chicken with mac and cheese, sausage baked penne with sauteed zucchini and spinach, buffalo chicken with loaded cauliflower, and pulled pork al pastor with cotija cheese and Mexican-style corn, respectively. At the time of publication, Freshly had 43 meals to choose from, though the menu changes weekly.
Gobble
Price: From $11.99 per serving
Shipping: $6.99
Details:
If you enjoy cooking, but not the prep that goes into it, this is a solid pick. You choose your meals, Gobble's chefs prep all the food, you receive your box, and you put together meals in 15 minutes.
Gobble also has a new Lean & Clean plan, which features recipes under 600 calories per serving that use lean proteins and healthy fats. This plan features the same convenience and flavors of the regular dinner plan, so you can put healthy meals together in only 15 minutes, as well.
Gobble dinner boxes include recipes, nutritional information, ingredients that are already prepared and portioned, and recyclable ice packs. Recent dinner picks include caramelized onion and Swiss chard ravioli with bacon in sauce amatriciana; pan-roasted chicken breast with roasted garlic, polenta cake, and sauteed broccolini; and black pepper beef with stir-fry vegetables and jasmine rice.
Best Home-Delivered Meal Kit for Kids
Yumble
Price: From $5.99 per meal
Shipping: Free
Details:
Choose from six, eight, or 16 pre-made meals per week, which you'll be able to pick on a weekly basis from the menu. All dishes are cooked and ready to eat, and you can heat them for 90 seconds before serving.
Note that you can filter menu items in order to accommodate any special dietary needs, including gluten-free, no milk, no soy, no egg, and vegetarian. You can also sort by age groups: 1 to 3, 4 to 8, or 9 to 13. Top-rated items include classic cheese ravioli, chicken marinara and alfredo, pizza pocket and broccoli parm, and baked taco pocket, among others.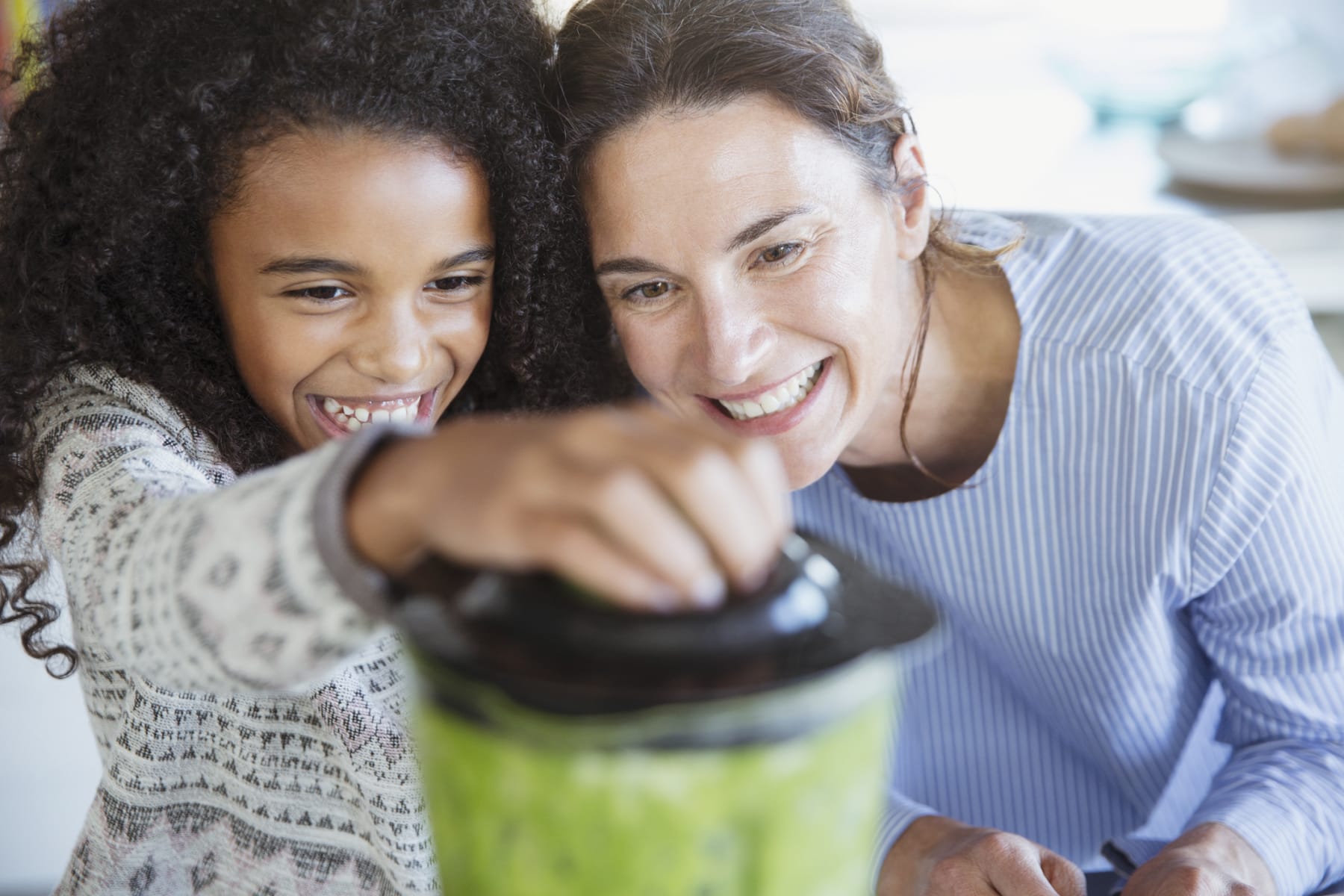 Best Meal Kits for Smoothies and More
Daily Harvest
Price: From $5.99 per serving
Details:
Though this service is known for its smoothies, it offers much more. Choose from smoothies, harvest bowls, flatbreads, soups, oat bowls, chia bowls, scoops, bites, and even lattes. You can opt to receive nine, 14, or 24 items with every order, and whether you want them on a weekly or monthly basis.
SEE ALSO: How to Get Online Grocery Delivery
At the time of publication, there were 25 smoothies, 18 harvest bowls, seven flatbreads, 11 soups, six oat bowls, three chia bowls, five kinds of ice cream (scoops), five types of bites, and four lattes to choose from. Needless to say, there should be an option for every taste!
SmoothieBox
Price: From $5.56 per smoothie
Shipping: Free
Details:
Every box comes with 20 or 25 smoothie packs, and you can have them delivered once a month. Choose from four flavors: berry, cacao, green, and clementine. Go for a variety pack and receive five of each flavor, or get 25 of your favorites. You can also add a container of collagen to your order, and put some in each smoothie.
Splendid Spoon
Price: From $9 per meal or $65 per box
Details:
This service offers smoothies, lunch bowls, and Resets that consist of lighter soups. Choose from four plans: five bowls; five smoothies and five bowls; five smoothies, five bowls, and one 1-Day Soup Reset; and five smoothies, five bowls, five noodles, and one 1-Day Soup Reset. Items can be delivered weekly, every other week, or once a month.
All choices are plant-based, vegan, gluten-free, soy-free, and low in sugar and sodium. And they're already prepped, so they're ready to eat when they arrive chilled. However, you might want to gently warm your bowls or soups.
Best Meal Kits for Trying New Spices
SpiceBreeze
Price: From $8.90 per month
Shipping: Free
Details:
This isn't quite a meal delivery kit, as you'll only receive recipes and the spices necessary for them. But SpiceBreeze is still a good way to try out new dishes without a massive commitment.
SpiceBreeze lets you try recipes from different countries every month.
Choose from three plans and either two or three recipes per box. You can select month-to-month, 3-month prepay, 6-month prepay, or 12-month prepay plans.
The Spicery
Price: From £18
Details:
Similar to the option above, you'll only receive spices with this subscription. The Spicery delivers globally, except to Australia.
Choose from eight different subscription kits, in durations of three, six, or 12 months. (Or you can pick a monthly option.) All kits are designed to serve four, with the exception of the Spicery Highlights for 2 and Date Night subscriptions.
Best Meal Subscription for Luxe Lifestyles
Sakara Life
Price: From $109 per week
Details:
This chic nutritional-focused box offers a few different plans that come with premium price tags. The Signature plan offers two, three, or five days worth of clean, organic, ready-to-eat meals. The Detox plan gives you five days — with three meals per day — of an organic, whole-food, plant-based cleanse. The special Bridal Meal Program, meanwhile, gives you four consecutive weeks of clean, organic, ready-to-eat meals, at three meals per day for five days per week. It can help you get ready for your big day.
Curious about the food that'll require this high price point? A typical day of meals could include a spiced apple parfait with a mesquite-maple-almond butter caramel, coconut yogurt, and granola; a forbidden rice and tatsoi bowl with black forbidden rice, roasted zucchini, and sugar snap peas; and an Ethiopian plate with injera flatbread and awaze sauce, turmeric lentils, spiced eggplant, and spreadable garlic.
Readers, what are your favorite meal delivery kits? Let us know in the comments below!
---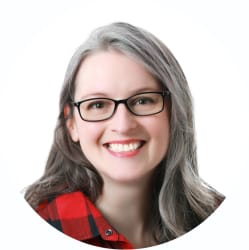 Senior Staff Writer/Consumer Analyst
Julie's work has been featured on CNBC, GoBankingRates, Kiplinger, Marketwatch, Money, The New York Times, Real Simple, US News, WaPo, WSJ, Yahoo!, and more. She's extolled the virtues of DealNews in interviews with Cheddar TV, GMA, various podcasts, and affiliates across the United States, plus one in Canada.
DealNews may be compensated by companies mentioned in this article. Please note that, although prices sometimes fluctuate or expire unexpectedly, all products and deals mentioned in this feature were available at the lowest total price we could find at the time of publication (unless otherwise specified).