How to Eat Healthy on a Budget in 2021
Thanks to affordable staples and store-brand organics, eating healthy doesn't have to be expensive in the new year.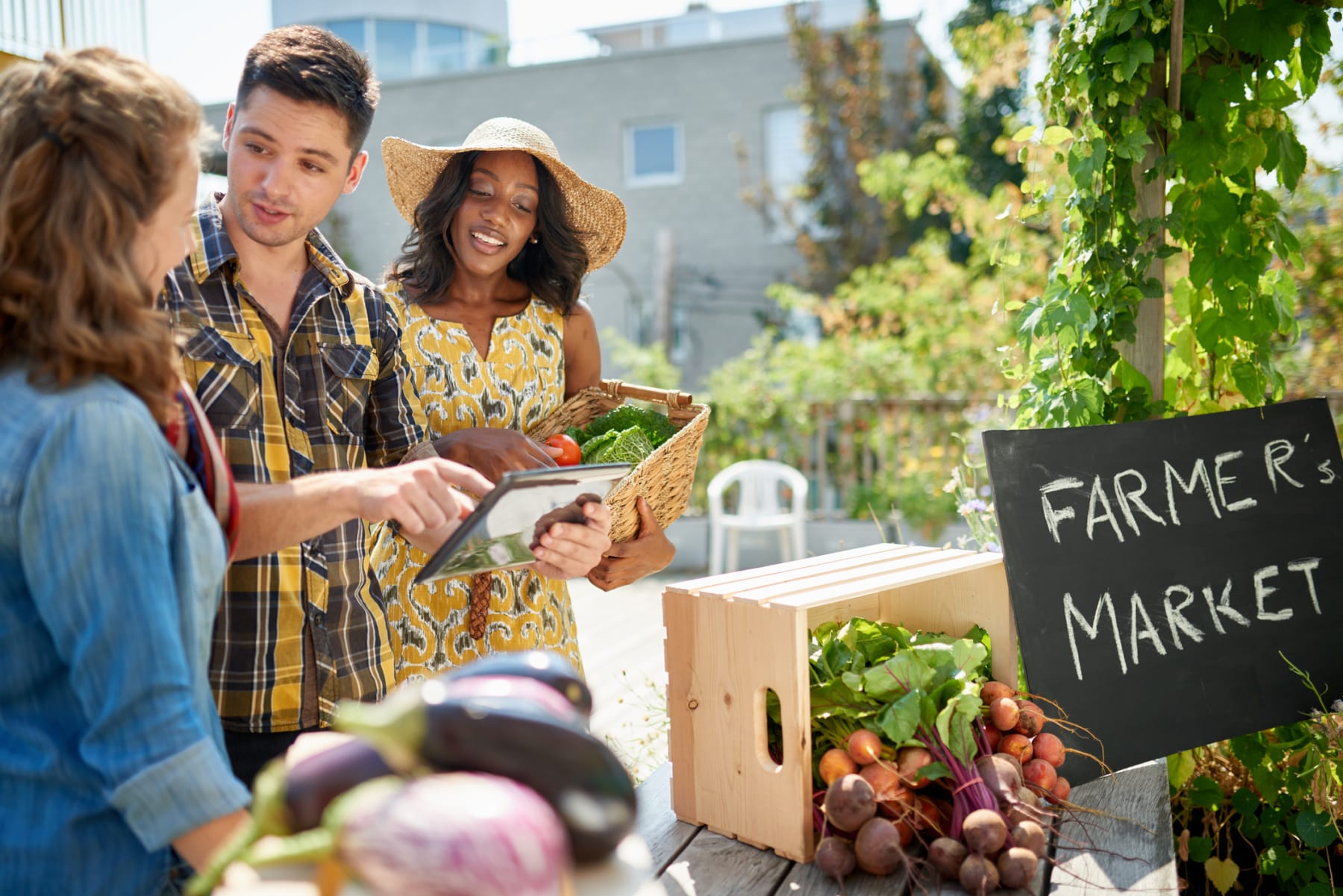 Want to eat healthier and save more money in 2021? Contrary to popular belief, those two things aren't mutually exclusive. It's possible to make better food choices without spending a fortune; you just have to know where to look.
We rounded up 10 tips on how to eat healthy and cheap. Read on, then tell us how you save on healthy foods for your family!
Join a CSA
Community Supported Agriculture (CSA) is a great way to get high-quality, nutritious food at a cheaper price than you'd find at the grocery store. The way CSA typically works is you buy a share of a local farm's harvest up front (usually $400 to $700 per year), and then pick up a weekly box of fresh, seasonal produce.
If an entire CSA share seems overwhelming, most farms offer half-shares — or you can split a full share with a friend.
However, you'll only save if you use everything in the box. If you're cooking for one, are a picky eater, or aren't a skilled cook, it might not be worth the investment. If an entire share seems overwhelming, most farms offer half-shares — or you can try splitting a full share with a friend.
Eat Cheaper Protein Sources
Boneless, skinless chicken breasts may be the quintessential healthy protein, but they're far from the most economical. Whole chickens are cheaper by the pound, and can be stretched for more meals. As for beef, pork, and lamb, you can save by opting for cheaper (but still tasty) cuts.
Thinking beyond meat, fish, and poultry can save you money, as well. Beans are cheap and filling, and dried ones are even cheaper than canned varieties. Cutting the meat in a curry or chili by half and supplementing with beans or lentils is a great way to add fiber to your meals while also cutting down the cost.
SEE ALSO: 5 Things That Will Be CHEAPER in 2021
Eggs are also less expensive than many meats and are a versatile protein source, even if you're buying organic. Plus, prices have recently dropped. Eggs can be added to vegetable stir-fries and casseroles to make them more filling, and a frittata makes a fast weeknight dinner.
Consider a Budget-Friendly Meal Kit
Meal kit services can cut down on the time required for meal planning, prepping, and grocery shopping, while still leaving you with a home-cooked meal. Prices for meal kits vary widely, however. Here are a few of the most affordable options:
Dinnerly
Price: From $4.69 per portion
Shipping: $8.99
Details:
Choose between a 2-person and family-size box, then decide whether you want three, four, five, or six meals per week. Dinnerly is a good basic meal kit service, and it also lets you make your boxes vegetarian.
Look for recipes that are more on the comfort side of cooking with this service. Recent options include lemony chicken and broccoli, 1-pot tomato ravioli, beef pot pit, and Thai chicken-noodle stir-fry. Most meals come with a side, as well, so you don't have to worry about adding to them.
EveryPlate
Price: $4.99 per serving
Shipping: $8.99
Details:
Choose the number of people you want to feed with your EveryPlate box. You can customize the 2- or 4-person box so it includes three, four, or five dinners per week.
Meal kits from Dinnerly and EveryPlate cost less than $5 per serving.
EveryPlate's flexible weekly menu offers 16 different meals to choose from. Recent options include chicken sausage orzo pilaf, griddled onion burgers, sweet chili pork tacos, and cheesy gnocchi bake. Like other kits, these also include side items in many cases, so you really get a complete meal.
Home Chef
Price: From $6.99 per serving
Details:
With a starting price of $6.99 per serving, Home Chef is one of the more budget-friendly meal kits, though it's not as cheap as the ones mentioned above. However, it does have an added element of convenience, in that you can purchase the meals at select Kroger stores, as well. Choose from meals that are ready in 15 to 30 minutes, or even fancier dishes that might take a little longer.
Sort by filters such as calorie-conscious, carb-conscious, less than 30 minutes cook time, and vegetarian. Recent meal delivery options include a honey-ginger salmon, hearty chicken stew, pork chops with apple-bacon-shallot jam, and mushroom-smothered turkey meatballs.
Join a Co-op
Your local food cooperative is often a great way to save money, but you'll probably have to work a shift or two each month. If you have the free time, it's a wonderful way to get high-quality food on the cheap and support your community — a win-win!
SEE ALSO: What's the Best Meal Kit Delivery Service for You?
If you do join a co-op, make sure it's in a location that's convenient. Otherwise, you might be tempted to shell out more cash for food that's closer to home.
Purchase Store-Brand Organics
Organic produce can be pricey. Fortunately, stores are coming out with their own brands of organic fruits and vegetables that are more affordable. Whole Foods, for instance, has a store brand called 365 Everyday Value that features lots of organic products and has always been very reasonable.
Other supermarket organic brands just might surprise you. Stop & Shop has Nature's Promise, Aldi has Simply Nature, and Kroger has Simple Truth; the price tags with these organic lines are often much lower than competing brands.
Buy Healthy Staples in Bulk
Stock up on healthy whole grains, canned and dry goods, and frozen produce, and you'll be able to create inexpensive meals on the fly. You can buy in bulk at your local grocery store when items are on sale (bonus points if you can combine sales with coupons), join a warehouse store like Costco or Sam's Club, or try online sources like Amazon Pantry.
Stock up on healthy whole grains, canned and dry goods, and frozen produce, and you'll be able to create inexpensive meals on the fly.
It's worth shopping around for the best deals on the things you buy most often, and buying a lot when you find the right price.
Buy Produce in Season
Your local farmers market may not be the best place to save money on produce, but your grocery store is probably stocking local produce and offering deals on it during peak times. Load up on seasonal fruits and vegetables when they're on sale, and freeze them for later. In-season food isn't just cheaper, it's also more flavorful and nutritious.
Grow Your Own Produce
You don't have to have a huge backyard to grow produce. Container gardens are great for items like tomatoes, peppers, and lettuce. If you cook with a lot of fresh herbs, growing them yourself is a great way to reduce waste and save money.
Use Meal-Planning and Grocery Apps
Meal planning is one of the easiest ways to stay on track with your diet and your budget. Many of the major grocery chains offer apps where you can browse weekly circulars and create grocery lists. Plan your meals based on what's on sale and what you have on hand.
SEE ALSO: Never Run Out of Toilet Paper Again! How to Use Amazon Pantry
A ton of meal-planning apps can help you find recipes and build shopping lists if your local grocery store app doesn't cut it. Here are a few worth checking out:
MealBoard
Price: $3.99
Operating System: iOS
Details:
MealBoard offers recipe management, meal planning, and grocery and pantry lists.
Allrecipes Dinner Spinner
Price: Free
Operating Systems: iOS, Android, and Windows
Details:
This app offers over 50,000 recipes to search, along with cooking videos and shopping lists.
Paprika
Price: $0 to $30, depending on the version
Operating Systems: iOS, Android, macOS, and Windows
Details:
Paprika offers recipe management, weekly and monthly meal plans, syncing between devices, and the ability to clip recipes from anywhere on the web.
Shop at Ethnic Markets
Many people think of ethnic markets as specialty stores, or places to get hard-to-find ingredients. While it's true that you probably won't find a Kroger's worth of merchandise at your local Asian market, you're likely to find a lot of the items you shop for regularly at a much lower price.
If organic isn't your top concern, you can likely find produce and meat at rock-bottom prices, along with pantry staples like rice, beans, and spices. Plus, you can discover new foods, which is always fun.
How do you save on healthy foods, readers? We want to hear your tips in the comments below!
---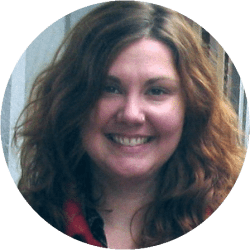 DealNews Contributing Writer
Jessica Hulett is a freelance writer, editor and obsessive seeker of online promo codes. She's been writing professionally for more than 15 years, and was most recently the managing editor of coupon and lifestyle site extrasforme.com.
DealNews may be compensated by companies mentioned in this article. Please note that, although prices sometimes fluctuate or expire unexpectedly, all products and deals mentioned in this feature were available at the lowest total price we could find at the time of publication (unless otherwise specified).