14 Things That Will Be More Expensive in 2015
Bourbon and bacon and chocolate, oh my! Drought, shortages, and more will increase costs on some notable goods next year.
Love bourbon, bacon, and chocolate? Too bad. Those are just a few of the things you can expect to pay more for next year, thanks to droughts, increased demand, and, possibly, hipsters.
Take heart, there's some good news, too. In spite of the earthquake in Napa Valley this August, wine prices aren't likely to increase, and even though L.L. Bean is experiencing a shortage of its signature duck boots, a company spokesperson told DealNews there are no plans right now to raise prices. (With a waitlist of more than 100,000, though, you might want to order a pair for next winter.) Also, national average gas prices (which seem to be synonymous with "rising prices") have actually fallen every day since the end of September, are currently at four-year lows, and are expected to continue dropping.
To see what you might want to stockpile, read our list of items predicted to be more expensive in 2015. And to combat these price hikes, consider signing up for the DealNews Select Newsletter so you can save money on everything else throughout the year.
Bourbon
Some think the impending bourbon shortage announced by Buffalo Trace earlier this year is nothing but a marketing ploy to drive up prices and demand, but a spokesperson for the company recently told Business Insider that the shortage is "very real." Within the last five years, sales of domestic bourbon have increased 36%, and while there's no minimum aging time for bourbon, most are aged for at least two years or longer. (Buffalo Trace, for example, ages its whiskey for 4 to 23 years.) Not predicting the craft cocktail- and hipster-fueled popularity, some bourbon distilleries are rationing their bottles for the first time since the end of Prohibition — and, of course, raising their prices.
Beef and Pork (Yes, Bacon Too)
Remember the bacon shortage panic of 2012? While those reports were exaggerated, the price of bacon has increased, hitting an all-time high in 2014. It's not entirely the fault of hipsters and foodies. (Though they're almost certainly drinking all the bourbon.) Aside from increased demand, a pig-killing virus and higher feed costs have been causing the bacon and pork price hike. Higher feed prices are also affecting beef prices. In fact, Chipotle has even reported that customers are opting for chicken instead of steak after the chain's menu prices changed to reflect the rising beef costs. Beef and pork prices will continue to increase in 2015.
Avocados
Speaking of burritos, it might cost more to make guacamole. It looks like 2015 will be the year of the avocado shortage, largely because people are eating too many of them. (The real question is how has everyone been making guacamole without limes?)
Chocolate
Well, this is just getting depressing. Top chocolate manufacturers have warned of a cocoa shortage, a disaster that Stephen Colbert predicts will be heralded by "the 3 Musketeers of the apocalypse." Ebola-stricken countries produce only 0.7% of the world's cocoa, so the main culprit is a West African drought — as well as increasing worldwide demand for chocolate. Chocolate prices have already been rising, particularly in the case of small artisanal chocolate makers who use quality ingredients and often more cocoa for dark chocolate.
If prices of sweet treats don't increase, it's not necessarily luck. Some confection experts predict that candy makers will use less chocolate and more of other ingredients — nuts and raisins, for example — to keep costs down, while others will use cheaper ingredients, like palm oil. Even the Easter Bunny is expected to fill baskets with smaller chocolate eggs this year.
Air Travel
Fuel prices have been falling, but while airlines are paying less for jet fuel — 17% less than at the end of 2015 — they are increasing their prices. "An improving economy and the airlines' skill at operating at full capacity will mean fewer flight bargains," says Tim Leffel, author of The World's Cheapest Destinations and editor of the Cheapest Destinations blog.
According to the American Express Global Business Travel Forecast 2015, there will be a 6% increase for short-haul business flights, while the Global Business Travel Association (GBTA) Foundation and Carlson Wagonlit Travel (CWT) predict a 2.5% increase in cost for business air travel within North America, slightly higher than the 2.2% hike worldwide, but lower than the 3.5% Latin American air travel increase.
Hotels
"For hotels, business travel is up and unemployment is down, so rates will continue to tick up," says Leffel. The CWT and GBTA project a 2.2% increase in hotel costs for business travelers worldwide, with North America seeing a 3.5% increase. Hotel rooms in Latin America are expected to cost 6.5% more because of a shortage of rooms.
FedEx and UPS Fees
FedEx and UPS are implementing dimensional weight pricing in 2015, meaning the price of all packages — not just those larger than three cubic feet — will be based on the amount of space a package occupies in relation to its weight. As of December 29, UPS will increase prices 4.9% for ground, air, international, and freight services in the U.S., Canada, and Puerto Rico. Beginning January 5, FedEx prices will also increase an average of 4.9% for U.S. domestic, import, and export services, as well as for FedEx Ground and FedEx Home Delivery.
However, the United States Postal Service offered some good news. Come January, there won't be any postage increases, though a price hike might just be postponed.
Coffee
Last year, coffee prices were expected to drop, but a drought in Brazil — the world's largest grower of coffee — caused prices to increase among brands like Folgers, Dunkin' Donuts, Maxwell House, Gevalia, and Starbucks. While Smucker's, which owns Folgers, said the price hike by as much as $2 per can was a "misstep," it doesn't look as if prices will drop in the coming year. Following an increase in K-Cup prices by Keurig, Kraft Foods recently announced an approximate 9% price increase for Maxwell House, Yuban, Gevalia, and McCafe single-serve K-Cup packs.
Olive Oil
Brazil and West Africa weren't the only areas affected by drought this past year. Italian olive growers have just weathered what they called the worst year in memory, decreasing olive oil output from Italy by 37%, while Spain, the top olive oil exporter to the U.S. and Japan, suffered a drought that's expected to raise prices worldwide.
Some Sports Cars
If you were thinking of buying a car, keep in mind that some models for 2015 will be more expensive. For example, for the 2015 Ford Mustang, prices have increased by about $1,000, says Jeff Ostroff of CarBuyingTips.com. At some Ford dealerships, he says, "they were selling all the new Mustangs at full sticker price off the truck last month, and all were selling."
Redbox Rentals
As of January 6, the price of renting a video game from a Redbox kiosk will increase from $2 to $3 per day. In December, Redbox raised DVD rentals by 30 cents to $1.50 per day, while Blu-Ray disc rentals increased by 50 cents to $2 per day.
Girl Scout Cookies
Before you start hoarding Thin Mints, relax — unless you live in California. Prices of Girl Scout Cookies are set by each of the 112 Girl Scout councils across the country, so prices vary. San Francisco Girl Scouts raised prices last year raised prices last year to $5 a box, and in 2015, Orange County and Los Angeles area Girl Scouts are following suit. (Just keep in mind about 75% of sales go back to the Scouts, and you'll make a girl aiming for a badge very happy. Also, Girl Scout cookies in Hawaii have been $5 per box for years.)
Health Care
Medical costs will increase by 6.8% in 2015, according to a PricewaterhouseCoopers Health Research Institute report. The institute's survey found that 85% of employers are implementing or considering increasing employee cost-sharing within the next three years, and 18% of employers now offer a high-deductible health plan as the only health insurance option for employees.
Some insured under the Affordable Care Act could pay up to 20% more for health insurance if they don't reconsider their current plans. During open enrollment through February 15, it's possible to switch to a plan that will cost less, taking into account the ACA tiers of coverage, monthly premiums, deductibles, and possible tax subsidies and cost-sharing reductions.
If that weren't enough, a new AARP report and the Segal 2015 Health Plan Cost Trend Survey predict the continuing dramatic increase of name-brand prescription drug prices. "Typically, less than 1% of all prescriptions are specialty drug medications, yet these drugs now account for more than 25% of total prescription drug cost trends," says Edward Kaplan, Segal's National Health Practice Leader. Oh, and generic drug prices are going up, too.
If this list has you feeling down, cheer up! DealNews also has a list of things that will cost less in 2015 as well! Do you have predictions for items that will be more expensive this year? Tell us below! And make sure to sign up for the DealNews Select Newsletter to save money year round, or check out our monthly buying guides to get a leg up on seasonal changes.
---
Related DealNews Features: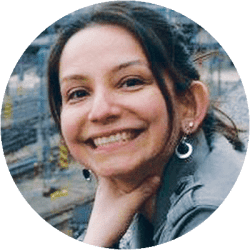 Contributing Writer
Josie Rubio was a Brooklyn-based freelance editor and writer, who interviewed everyone from Britney Spears to ghost experts during her lengthy journalism career. She visited five continents, and loved to write about travel, food, nutrition, health, gardening... and pretty much everything.

Note: Josie Rubio died on December 3, 2019.
DealNews may be compensated by companies mentioned in this article. Please note that, although prices sometimes fluctuate or expire unexpectedly, all products and deals mentioned in this feature were available at the lowest total price we could find at the time of publication (unless otherwise specified).