6 Things NOT to Do When You Launch a New Product on Amazon
Paperwork, professional photos, and product reviews may hold more power than you realize.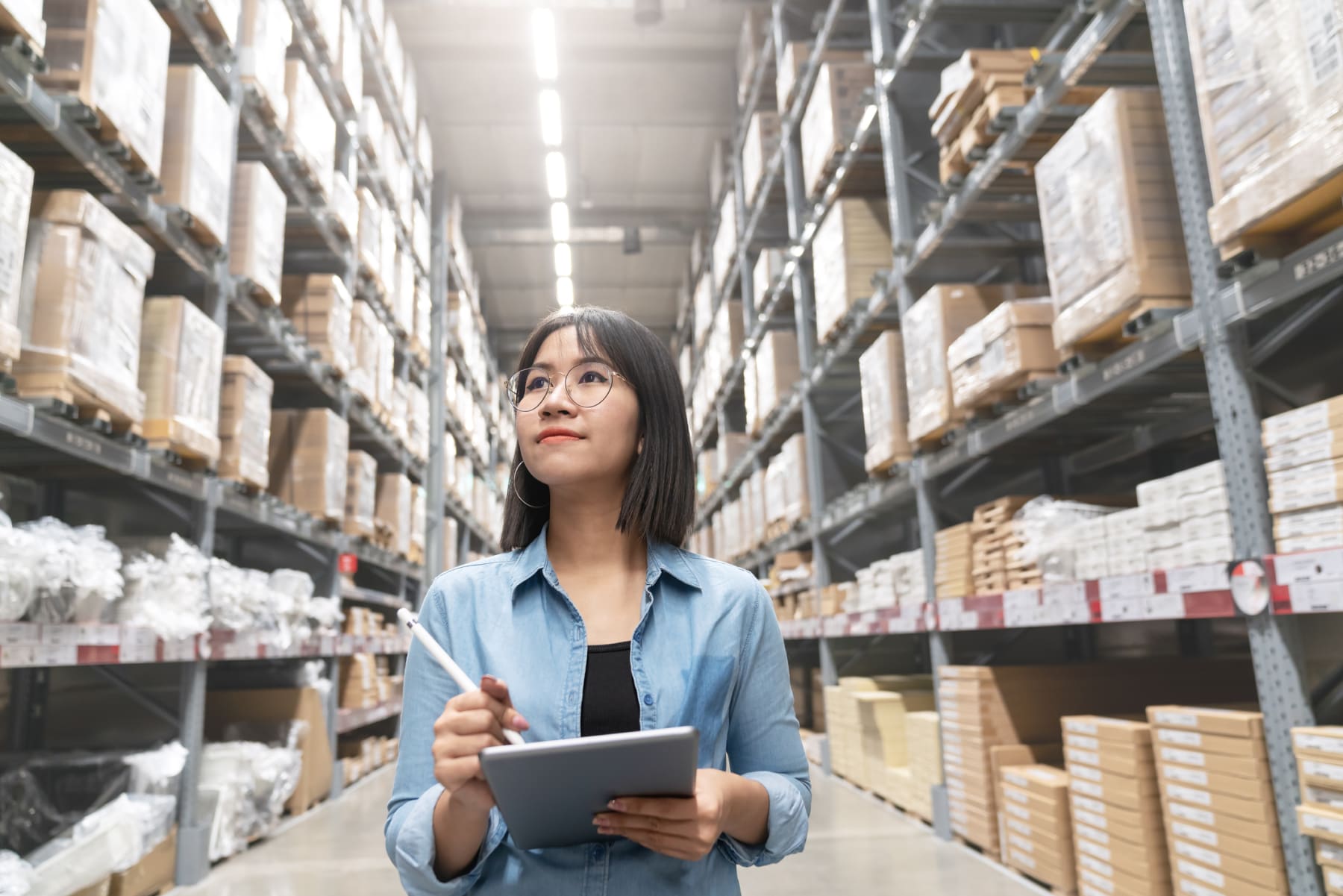 There's a lot of money to be made on Amazon. In 2018, more than 50,000 small and medium-sized businesses surpassed $500,000 in sales in the retailer's stores, while more than 25,000 SMBs went over $1 million, according to the 2019 Amazon SMB Impact Report.
If you're also craving a sizable piece of the Amazon pie, you'll want to know how to launch a product on Amazon. And just as important is knowing the mistakes not to make during that process. Read on to learn what you should avoid doing when preparing for an Amazon new-product launch — and what to do instead.
No time to read? Check out this edition of the DealNews Seller's Guide!
What NOT to Do When You Launch a Product on Amazon
Be Disorganized With Paperwork
Getting your clerical ducks in a row may not be exciting work, but it sure is important when you're launching a product on the Amazon Marketplace. "Multiple times just this month, clients have tried to launch new products without having the correct invoice format, testing, or regulatory approvals," says Rachel Johnson Greer, managing partner at Cascadia Seller Solutions. "Planning done upfront reduces a lot of stress as you move forward!"
What to Do Instead
Don't know where to start when it comes to product-launch paperwork? Greer has a couple of recommendations. First, she suggests confirming that your invoices have your business' name on them, instead of your personal information. She also offers this tip: "If you have multiple addresses or data on your account, make sure that you reorganize it to where your addresses and names match and you have paperwork available for all of the products you're planning to sell on Amazon."
Go After the Main Keywords
You know it's important to perform keyword research when creating an Amazon product listing. But targeting the right type of keyword is crucial. "I used to launch products in low competition environments," says Dom Haines, an online-business enthusiast who runs the blog DomHaines.com. "Here, targeting the main keywords would yield me success in most cases through dumb luck, as there were not many sellers in the race. However, these opportunities are few and far between nowadays on Amazon."
Striving for search-results success via highly competitive keywords could be a futile endeavor. "Anyone looking to generate meaningful revenues, particularly in the launch phase, should target mid-low competition range long-tail keywords," Haines says. "This allows you to gain organic ranking more easily for these keywords."
What to Do Instead
Conduct keyword research, then target appropriate keywords. Haines suggests researching your product niche using a reverse ASIN tool, so you can discover which keywords your competitors rank for. Then look for the search volume range for keywords that are the most relevant.
Say your product is a coffee table, and the main keyword of "coffee table" has the highest search volume. "Look for a slightly longer-tail version, such as 'Large glass coffee table,' Haines says. "Ensure the search volume is considerably less than the main keyword but enough to still be worth targeting. Think more hundreds of searches a month vs. thousands."
He recommends prioritizing this longer-tail keyword in your product listing and PPC campaigns. "Once ranking organically for it, pivot onto more competitive keywords," he adds.
Use Photos a Professional Didn't Take
Maybe you put so much money into your product already that hiring a professional photographer seems like a pricey afterthought. High-quality photos can make a difference, though.
"On Amazon, [customers] buy items largely based on your title and pictures," Haines says. "Quality pictures are essential to really showcasing your product and standing out against the competition.
"It's not only white-background product imagery you want," he continues. "Real high-class listings include lifestyle images with models using the product and 3D renders."
What to Do Instead
Haines' advice is to pay for professional photographs and product renders. "Find local or freelance photographers online that have experience in product photography," he notes, adding that "once you have the pictures, you can build your listing with fantastic-looking images and A+ content. Additionally, these images can be repurposed on your social media, website, and advertising campaigns."
Also consider the size of your product when making image decisions. "For smaller items such as electronics, 3D renders and infographics can really make your listing stand out amongst the crowd," Haines says. "However, if you are selling phone chargers, for example, this kind of thing is not advised but actually essential to stand any sort of competitive chance."
No time to read? Check out this edition of the DealNews Seller's Guide!
Prioritize Advertising Before Product Reviews
Advertising and product reviews are both important in the world of Amazon Marketplace selling. However, "it's important not to invest too heavily into advertising before you've gotten sufficient reviews," Greer says. "The average we see for ACoS (advertising cost of sales) on items without any reviews at all are 150-200% ACoS, and it drops to 100-150% with just 1-2 reviews." She notes that they don't see the increased clickthrough rate improve further after about 15-20 reviews.
What to Do Instead
Want to build up your Amazon review count when you launch a new product? Greer suggests using Amazon Vine. "This program is operated by Amazon, so it's completely within Amazon's terms and conditions," she explains. "It allows you to get up to 30 reviews from top reviewers, who very often leave reviews with pictures and even video."
Forget About External Traffic
For people to buy your product on Amazon, they need to actually go to a page where they can make the purchase. And Amazon isn't the only way to get there. "Don't you think Amazon would appreciate it if you [brought] shoppers over from other platforms to generate business for them?" Haines asks. "In my experience they certainly do appreciate it, and the ranking algorithm will boost your product listing up the search results as payment."
He says that not leveraging external traffic is like entering a swimming race while wearing shoes and a long cape. "There is a chance you may complete the race; however, your finish time will be suboptimal, or you may even give up because it's too difficult," he says.
What to Do Instead
In short, focus on driving external traffic when you're going to launch a product on Amazon. You could use YouTube, for example. "I have seen great benefit from reaching out to smaller YouTube channels, subscriber bases in the 1-50K range," Haines says. "My technique is to send them a free product. If they like the product, they showcase it in a video giving an honest opinion. If they don't like the product, then they can just consider it a free gift from someone who enjoys their content."
Just make sure to factor inventory into your strategy. "My top tip here would be to stagger the YouTube 'ads' with your stock levels!" Haines notes. "Don't make the mistake of scheduling multiple video appearances and running out of stock after the first one."
Ignore Amazon's Social Capabilities
Don't forget that you can show interaction with customers right on your product listing. "The temptation is to offer a product and hope that it sells once it's up or make a few posts on social media," Greer points out. "But if you fail to think of Amazon as a social channel, you won't be able to provide sufficient social proof on the page to get customers to part with their money."
What to Do Instead
Product listing pages often include a "Customer questions & answers" section. Get social there! "Make sure to use your network or social media to encourage your fans to leave you questions you can answer, not just reviews," Greer says. "It can be very tempting to focus on reviews — they're so obviously important — but if you don't have any other engagement on your page, it can be like a social post with no comments at all. Don't forget that Amazon is also a social channel, on top of being a Marketplace."
---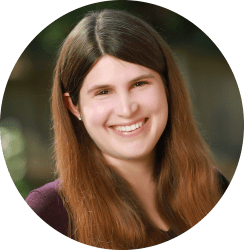 Blog Editor
Katie has more than a decade of experience in online and magazine publishing. She contributes regularly to the DealNews Marketplace Blog, and her work has also appeared on eMarketer and Retail Minded, as well as in Dogster Magazine, Milwaukee Magazine, and other publications. She's a fan of trivia, animals, and the Indiana Hoosiers.
DealNews may be compensated by companies mentioned in this article. Please note that, although prices sometimes fluctuate or expire unexpectedly, all products and deals mentioned in this feature were available at the lowest total price we could find at the time of publication (unless otherwise specified).