7 Reasons Why You Can Boost Your Business by Advertising on DealNews
We use our decades of deal experience to help drive traffic to sellers.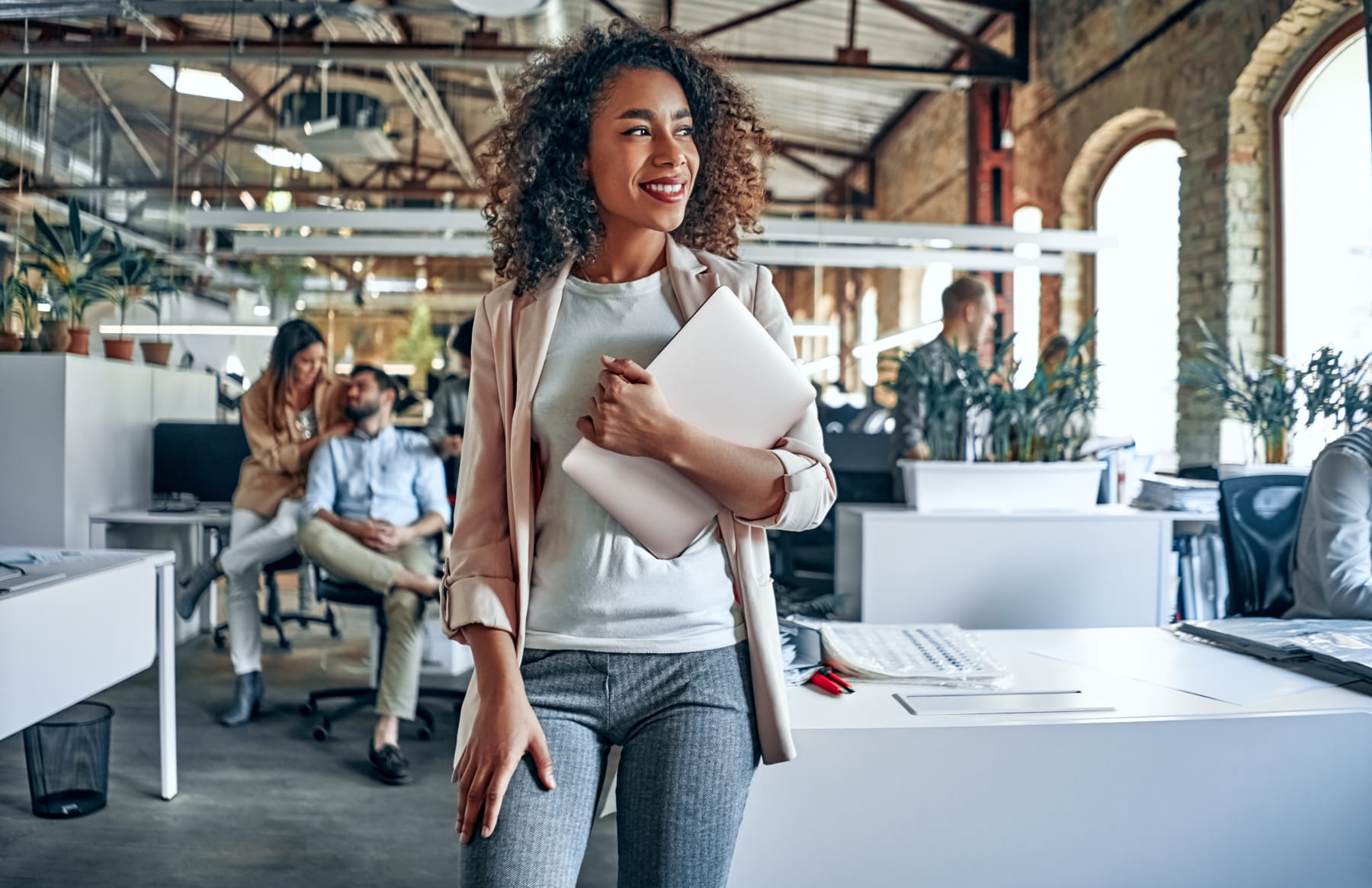 Have you been asking yourself, "How can I promote my business?" If so, then it helps to know that the importance of a diverse marketing mix cannot be overstated. It helps your business leverage the strengths and audience of different channels, expands your reach, and keeps you from putting all your marketing eggs in one basket. And one website that could be a great complement to your current marketing mix is DealNews.
We spoke to two of our marketing experts to learn why sellers can boost their bottom line with business advertising on our site, and how they can get started.
No time to read? Check out this edition of the DealNews Seller's Guide!
7 Reasons Why Advertising on DealNews Can Help Your Business
We Drive Traffic to Your Product Listings
One advantage of advertising on DealNews is that we can drive traffic — and ultimately, sales — to businesses that are offering promotions. We drive traffic via our website, which features an expert-curated and constantly updated feed of the best online shopping deals. Advertisers' product listings can live on large marketplaces such as Amazon or eBay, but they're not limited to those sites. "Our flexibility to deliver traffic to any e-commerce website or marketplace means that [businesses] can choose the approach that works best for them and their logistic operations," says Gennady Lager, DealNews' Senior Director of Search Marketing.
SEE ALSO: Why a CPC Campaign Is a Good Way to Manage Your Marketing Budget
Sellers get more than traffic, too. "The advertiser can see brand exposure, engage with the DealNews audience in comments and answer questions, test pricing and positioning models, and see secondary marketplace boosting benefits," Lager says.
We Help Small Businesses Compete
DealNews' layout, algorithm, and prices give smaller sellers the chance to compete with bigger companies. "Since our feed-style homepage lists individual deals versus stores, the best deals get the most impressions," explains Keira Lim, DealNews' Associate Vice President of Performance Marketing. "We have a proprietary algorithm that sorts deals by a number of factors, with popularity being one of the most important. As such, smaller sellers with the best deals have the opportunity to perform as well as big box retailers or better."
We can drive traffic — and ultimately, sales — to businesses that are offering promotions.
Lim also notes that the cost to list deals on our site is reasonable, and is geared toward helping sellers of all sizes have a positive return on ad spend. And Lager says DealNews doesn't require any sort of long-term agreement either.
We Have Decades of Deal Experience
Sellers can benefit from DealNews' 23 years of finding and sharing deals online. "We have a lot of experience in determining what deals will resonate with our visitors and we know how to boost e-commerce sales for our advertiser partners," our company website states. Lim touts DealNews' 5 million-plus visits per month, and the $70 million in marketplace sales we drive a year. We've spent the last two decades expanding the number of platforms deals appear on, too. "Deals are published to our site, app, emails, and social media accounts," Lim says.
Our Audience Is Valuable
Much of DealNews' advertising value stems not just from the site itself, but from the people who use it. We give sellers the chance to gain exposure and increase their reach, and often turn browsing into purchases.
"DealNews has a broad audience, but we specifically have a user base that loves to discover deals on products they didn't even know they wanted in the first place," Lager says. "This means that if an advertiser has a product that is not already well-known or does not neatly fit into a popular category, this discovery behavior is geared very well to driving exposure for them. These buyers will often add to cart and check out on a whim because of how inexpensive and straightforward the product is."
Lim also talked about DealNews' role as a discovery engine, and how it can be a source of new customers for our seller partners. "Our loyal visitors come directly to our feed-style homepage regularly to impulse-buy our latest deals — we publish about 300 new ones every weekday," she says. "The majority of our visitor traffic is direct-load, and not the result of search arbitrage or shoppers jumping away from a site's checkout to grab a coupon."
No time to read? Check out this edition of the DealNews Seller's Guide!
Our Advertising Products Give You Flexibility
Businesses can select from multiple advertising products, choosing the options that best align with their needs and budget. "They can dip their toe in the water with a 1-day, organic product feed listing, or they can extend their traffic generation and go for a 14-day extended placement with premium slider positioning," Lager says.
Businesses can select from multiple advertising products, choosing the options that best align with their needs and budget.
Note that we make an editorial promise to DealNews users, which states that each deal we list is the lowest price we could find, and sold by a reputable store. "To this end, most of our advertising products require best-of-web pricing," Lim says. "If this is not something an advertiser can provide, we offer sponsored listings, as well. When considering a new advertiser partnership, we look to determine that the deal and category will resonate with our visitors and that the investment will likely result in a positive ROAS for advertisers."
We Can Help You Meet Your Business Goals
DealNews' variety of advertising options make it so sellers can pick products that can help them meet their business goals. "Whether a seller is looking to launch a new marketplace product and drive sales volume quickly, or s/he is focused on driving steady traffic to support a product's sales rank, we have an advertising product that will work well," Lim says. "We want it to be a win-win, so we evaluate each deal individually and offer guidance about what will perform best."
Sellers definitely don't have to go it alone when selecting an ad type. Lim says that DealNews sales reps can guide businesses to the advertising product that best suits their business needs, plus offer volume discounts.
SEE ALSO: Which Multi-Channel E-Commerce Software Can Help YOUR Business Grow?
We Go for the Win-Win
As mentioned above, we strive for the win-win with our advertisers. "We want to make sure that the arrangement works for everyone," Lager says. "That is why we want to list only those products that are listed for the lowest prices. This way, our users get the best deals and the [business] not only makes the sale, but also [gets] the brand recognition from a huge number of visitors."
What Is the Best Way to Advertise a Product on DealNews?
Both Lim and Lager suggested sellers start their DealNews journey by heading to advertise.dealnews.com, where they can fill out a short form. "A sales rep will be in touch to discuss your goals and recommend advertising solutions," Lim says. "While you're on the site, find out more about us, check out a sampling of our client roster, and visit our Learning Center, where you'll find almost 30 expert articles."
Have more questions? Check out our site's FAQ section, or send an email to advertise@dealnews.com.
---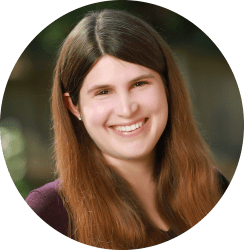 Blog Editor
Katie has more than a decade of experience in online and magazine publishing. She contributes regularly to the DealNews Marketplace Blog, and her work has also appeared on eMarketer and Retail Minded, as well as in Dogster Magazine, Milwaukee Magazine, and other publications. She's a fan of trivia, animals, and the Indiana Hoosiers.
DealNews may be compensated by companies mentioned in this article. Please note that, although prices sometimes fluctuate or expire unexpectedly, all products and deals mentioned in this feature were available at the lowest total price we could find at the time of publication (unless otherwise specified).