Why a CPC Campaign Is a Good Way to Manage Your Marketing Budget
With a low entry cost and a high level of control, cost-per-click ads can help you stay in your advertising comfort zone.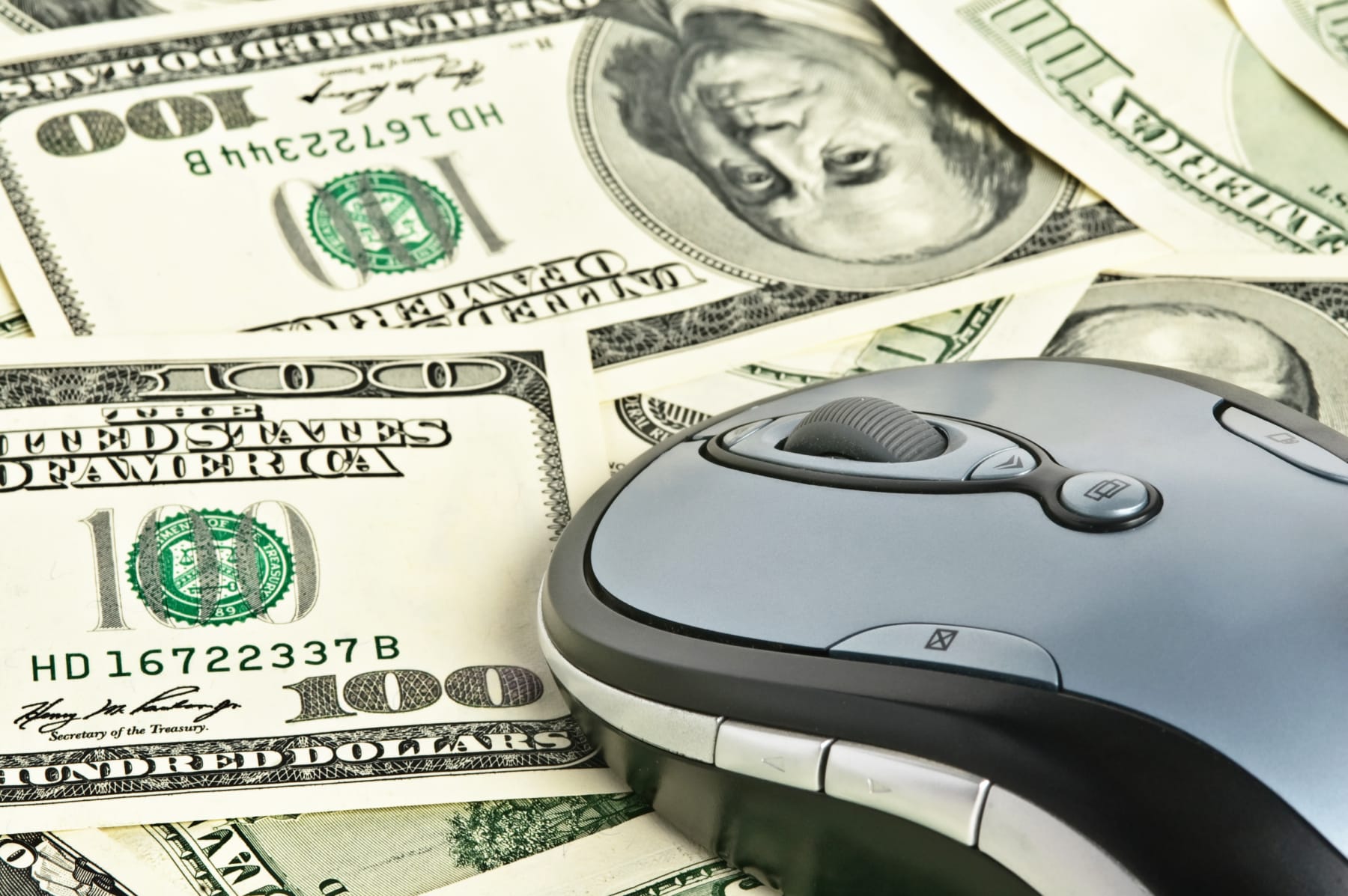 Let's say you're a marketplace seller who's ready to launch a new product and start getting it into people's hands. You're confident it's a quality item folks are going to love, but you don't know how to make it highly visible. How will people find out about it quickly so they can start buying?
The solution could be to run a CPC campaign as part of a larger marketing mix. Read on to learn what CPC means and why this model is a good way to manage your marketing budget.
No time to read? Check out this edition of the DealNews Seller's Guide!
What Is CPC?
CPC stands for "cost per click." It's a type of digital advertising that requires a business to pay for an ad only when someone clicks on it. CPC is often used interchangeably with PPC, or "pay per click." Some people consider PPC to refer to this advertising method, whereas CPC measures the amount of money spent on each click. The formula is fairly simple: CPC x clicks = total cost. In other words, you set a CPC/PPC bid, set campaign limits, and then the total cost isn't known until you look back at what actually happened.
CPC stands for 'cost per click.'
Bidding plays an important role in CPC/PPC ads; this type of advertising often functions as a keyword auction. You select keyword phrases that correspond with your product, along with the maximum amount you're willing to pay whenever someone clicks on your ad.
"The tricky part is that you have no way of knowing if what you're suggesting is going to be higher or lower than another's bid for the same targeted keywords," according to the digital marketing agency WebFX. Generally, a higher bid means your ad gets shown more often.
To be fair, Amazon and Facebook both give you an average cost per click for the criteria you're configuring. Typically, the more specific the criteria you use, the higher they'll suggest for the bid. This is seen in real time, as you make changes to the criteria.
These types of ads can be text-only or show up in display form. As a seller, you may want to run a CPC campaign to drive traffic to your website, or to your item's listing on an online marketplace. Once people get there, they can buy your products!
Note that CPC advertising is available on search engines, social media, online marketplaces, and other websites. In fact, DealNews offers PPC ads now, too, which can help drive clicks to marketplace product pages. The DealNews ads are self-serve and available exclusively to U.S. sellers, who get access to a real-time performance dashboard that lets them monitor each ad placement.
No time to read? Check out this edition of the DealNews Seller's Guide!
4 Ways a CPC Campaign Helps With Budget Management
1. CPC Has a Lower Barrier to Entry in Terms of Cost
CPC helps remove the risk — and worry! — that comes with placing an ad that might not perform well. How? By having manageable entry costs. For example, the average CPC on Amazon Ads is 71 cents, according to data from Ad Badger, a company providing Amazon PPC management and software. Google Shopping ads, meanwhile, have an average CPC of 66 cents, according to the online advertising company WordStream. And DealNews PPC ads start at just 50 cents per click.
SEE ALSO: How Much Does Google Shopping Cost?
You don't have to shell out a bunch of money upfront for a CPC ad, and even ones that get fewer clicks than you'd hoped can still benefit your business. "The beautiful thing about CPC is you're only charged when someone clicks your ad," according to AdEspresso. "So in theory, if your ad doesn't get many clicks, you'll benefit from getting thousands of impressions for free, while safeguarding against paying a heavy price for ads that don't perform well."
Of course, if your CPC ads do perform well, you'll have to pay for those clicks. But you can still stay within your budget — more on that in a bit!
2. You Can Measure How Well Your CPC Campaigns Do
CPC ad platforms typically provide data such as clicks and impressions, so you can see how well your campaign is going. With Google ads, for instance, "stats are readily available and show how your campaigns are performing and what kind of traffic and results they drive for your budget," Search Engine Journal states. Other types of advertising may not give you these hard numbers.
'The beautiful thing about CPC is you're only charged when someone clicks your ad.'
In terms of budget, these metrics can indicate whether you're allocating it optimally. You can see what bids and keywords are most effective, and the numbers can help you decide where to focus your budget.
3. A CPC Campaign Gives You Control
CPC ads put you in control. Want to quickly scale up your advertising? Go for it. Hoping to run different ad tests? Sounds good! Need to pause your campaign? You can do that, too. Many aspects of the CPC model — including budgets — aren't typically set in stone, so you can make changes on the fly based on performance.
SEE ALSO: What Is Amazon Attribution?
One way to exert campaign control is to remove expensive keywords. "If you're paying a steep price for specific keywords but not seeing very much return on your investment, remove or turn off those terms," advises the web analytics site Alexa.com. You can also do budget control: "Giving each campaign its own separate daily budget, it's easy to control costs and prioritize campaigns based on their level of importance," according to AdEspresso.
4. You Can Target Your Ads to the Users You Want
With keyword and product targeting in CPC campaigns, you can better ensure you're reaching the people who are most likely to click on your ad. Chances are, the people who click are more motivated to buy, and if you're targeting to these people, it's probably a better use of your money.
The people who click are more motivated to buy. Targeting these people is probably a better use of your money.
Specificity and research are your friends with keyword targeting. "The more specific any search query, the higher a user's search intent (thus, purchase intent), so clicks are much more likely to lead to sales and conversions," according to AdEspresso, which adds that "long-tail keywords eliminate unnecessary spending on more competitive impressions, which have a higher price tag."
Product targeting, meanwhile, is common on sites like Amazon. It lets you select certain products, brands, categories, or other product features that are relevant to the item in your CPC ad, according to Amazon. It recommends you "use this strategy to help shoppers discover your product when browsing detail pages and categories, or for Sponsored Products and Sponsored Brands, when searching products on Amazon." Like with keyword targeting, you're trying to get your ad in front of the people most likely to buy.
---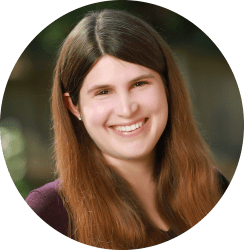 Blog Editor
Katie has more than a decade of experience in online and magazine publishing. She contributes regularly to the DealNews Marketplace Blog, and her work has also appeared on eMarketer and Retail Minded, as well as in Dogster Magazine, Milwaukee Magazine, and other publications. She's a fan of trivia, animals, and the Indiana Hoosiers.
DealNews may be compensated by companies mentioned in this article. Please note that, although prices sometimes fluctuate or expire unexpectedly, all products and deals mentioned in this feature were available at the lowest total price we could find at the time of publication (unless otherwise specified).