Laptop Buying Guide: What to Know Before You Make a Purchase
What's the difference between an SSD and HDD? How much RAM do you need? What's a Core i7? We have the answers you need to buy the best laptop for you.
When you're shopping for a new laptop it can be tough to find your ideal companion. What kind of processor is best? Should you go for an ultrabook or a hybrid? How much RAM do you need anyway? Fear not, we're here to help you navigate and decide, to find the best laptop deal for your money.
What Do You Need?
Prices have come down a lot in recent years, but many people are still convinced to part with too much money for laptops that are much more powerful than they really need. First, stop and think about why you're buying a laptop.
If all you intend to do is browse the web, check email, watch movies, and listen to music, then you really don't need to be spending more than $500. If it's a desktop replacement, then you might want a little more power under the hood. If you intend to edit video on it or you want to buy a gaming laptop, then you should expect to pay more.
One Size Does Not Fit All
Laptops come in different sizes and shapes. Build quality varies. Keyboards and touchpads are not created equal. If you can get some hands-on time with your prospective purchase, you could save yourself a lot of heartache down the line.
The portability of a small 11-inch laptop might appeal, but can you live with the keyboard? Are you willing to pay a premium for a svelte MacBook from Apple? If you plan on taking your laptop out and about, then a smaller, lighter laptop is for you. If it will be used primarily at home, then why not enjoy the benefits of a bigger screen?
Operating System
You've got three main choices now: Windows, Mac OS, and Chrome OS. Most people will be familiar with Windows or Mac OS, but Google's Chrome OS isn't as well known.
You can get a Chromebook for under $300. They start up quickly, and they're great for basic tasks, but bear in mind that they're designed to be connected to the Internet at all times because most of the apps run in the cloud.
If you're already using a lot of Google services, then Chromebooks are a great way to save money, but you won't be able to run programs like Microsoft Office, Skype, or iTunes.
Processor and Graphics
At the lower end of the market you can pick up laptops with dual-core processors and built-in graphics and they'll serve perfectly well. There is no point in splashing out on a blazingly fast quad-core Intel Core i7 and a pricy graphics card from NVIDIA when you don't intend to run any demanding programs or games.
RAM
You want at least 4GB of RAM. It stores data from your applications and makes it speedily accessible for the processor. If you plan on having a lot of applications running at once, then you'll want more RAM.
Drive (HDD or SSD)
Your files and your applications will be stored on a drive and you have a choice of HDD (hard disk drive) or SSD (solid state drive). SSDs are a lot more expensive, but will dramatically speed up things like boot time, and because they have no mechanical parts they're less prone to breaking if you should drop your laptop. The trouble is that they tend to be smaller capacity, and 120GB is going to fill up fast. If you can afford a large capacity SSD then it's certainly worth it.
If you need a lot of space because you have a huge music or movie collection that you want to have accessible on your laptop, then you might go for a large HDD. For most people, 320GB is going to be enough, but you can go up to 500GB without adding too much to the overall price.
Battery Life
If you need to use your laptop away from an outlet, then you should definitely aim for higher battery life. At the top end you'll get seven to eight hours, but you will pay a premium for that performance. A lot of laptops struggle to get beyond four or five hours.
CDs, DVDs, Blu-Rays
We're seeing more laptops dispensing with CD, DVD, and Blu-Ray drives, usually to save on space, but sometimes as a way to keep prices lower. It's always worth checking; don't assume a DVD drive is in there. Whether you need one or not will depend entirely on whether you have collections of discs that you want to be able to play on your laptop. It's perfectly possible to get by without one.
Other Things to Consider
The sound quality of laptops tends to be pretty poor, so headphones or external speakers are a worthwhile investment if you plan on using it for music or watching movies.
You'll probably want a couple of USB ports, an HDMI port, and an SD card slot. Every laptop nowadays comes with Wi-Fi. If you don't have a specific accessory that requires a different type of port then you can skip any additional options.
A touchscreen will bump the price way up and most of us can get by perfectly fine with the keyboard and touchpad.
Have you found the perfect laptop? Got any buying tips you want to share? Post a comment below.
---
Related DealNews Features: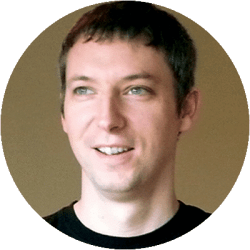 Contributing Writer
Simon is a technology journalist with a background in games development. He is fascinated by all things tech, particularly mobile and videogames, and he loves to share that passion with other tech fans.
DealNews may be compensated by companies mentioned in this article. Please note that, although prices sometimes fluctuate or expire unexpectedly, all products and deals mentioned in this feature were available at the lowest total price we could find at the time of publication (unless otherwise specified).