From Walmart to Home Depot to Macy's, we've rounded up five of the best Labor Day sales to see you through the holiday weekend with maximum savings.

Walmart Labor Day Event
Store: Walmart
Discount: Discounts on over 1,000 items
Shipping: $5.99 s&h, or free shipping with $35
Expiration: September 2

Whatever you want this Labor Day, chances are Walmart has it, and has it cheap. (And if long experience has taught us anything, it's equally likely that Amazon are price-matching. But anyway.) The 1,000-plus items in this sale are yours to browse at your convenience – we'll simply advise that you choose in-store pickup on smaller orders to avoid paying for shipping. (Or especially choose it on the 30 or so items that bag extra discounts when picked up in store.)





Macy's Labor Day Sale
Store: Macy's
Discount: 25% to 50% off + extra 10% to 20% off EXPIRED via code "WKND"
Shipping: $10.95 s&h, or free shipping with $75
Expiration: September 3

If you're looking for Labor Day bargains on designer suits or dresses or home items, Macy's might be your best friend, especially once you apply the code "WKND" for extra savings. Our picks of their inordinately-large sale (over 100,000 items? Someone fact check that total) are this Michael Kors Men's Classic Fit Solid Suit for $159.99, and the Hotel Collection Black-Cased Stem Wine Glass 4-Pack for $31.99, each via the "WKND" coupon. That's a savings of $87 and $35, respectively.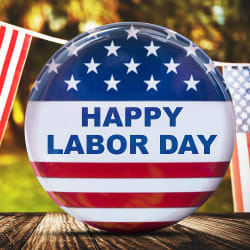 Wayfair Labor Day Clearance Sale
Store: Wayfair
Discount: Up to 75% off EXPIRED
Shipping: $4.99 s&h, or free shipping with $49
Expiration: September 2

Wayfair's clearance sale should be of use to anyone on the lookout for discounted furniture, rugs, decor, storage, or even pet essentials. Deals like the Hashtag Home Correia Reversible Sleeper Sectional ($361.99) or the Zipcode Design Kyara Upholstered Standard Queen Bed ($158.99) save you as much as $338. (Which leaves you with a good amount of spending money for the imminent "Early Black Friday" sales we all know are coming.)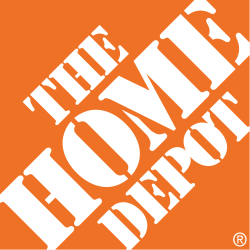 Home Depot Home Labor Day Savings
Store: Home Depot
Discount: Discounts on 100s of items
Expiration: September 2

One huge advantage to getting your Labor Day home discounts at Home Depot is the in-store pickup option – while some will take a few days to arrive in your local store, others should be available for same-day pickup. Our pick from the sale is the Zinus Yelena 14" Classic Metal Platform Full Bed Frame, which drops to $76.56, and saves you a cool $26.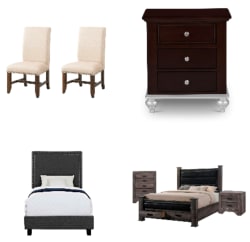 Sam's Club Labor Day Furniture Sale
Store: Sam's Club
Discount: Up to $1200 off EXPIRED
Shipping: Free shipping
Expiration: August 30

Sam's Club members can put their yearly fee to good use during their Labor Day Furniture Sale. That $45 expense leads to savings of up to $1,200 on bedding, chairs, storage, and more. (Non-members can get involved too, but since you'll pay a 10% surchage, it may be cheaper to go for the membership.)

As usual, there are deals in this sale that stand out – like the Society Den Sullivan 7-Piece Dining Set with Bench and Server. It's discounted to $1,199, while most stores are charging almost $1,500.