How to Shop Humanely: 15 Brands With Strong Cruelty-Free Policies
Becoming an ethical shopper is easier than you think, thanks to guides and standards set forth by organizations like PETA and the Leaping Bunny Program.
Becoming an ethical consumer, especially when it comes to avoiding animal cruelty, is something most of us would like to do, but very few of us attempt. And it's no wonder; the task can be difficult and oftentimes confusing. But with animal cruelty in the news of late (a GoDaddy Super Bowl ad is causing a commotion once again!), many of you might be wondering how you can do more to help our furry friends.
These days, responsible shoppers have various tools at their disposal to help make the task of shopping ethically easier. If you're shopping to protect animals, our guide below will help make your transition to ethical shopping smooth and effortless.
Where to Begin: Find Out What 'Cruelty-Free' Actually Means
First the good news — becoming an ethical shopper doesn't mean you have to buy everything from an organic health store. Instead, it means doing a little research before making your next purchase, something most deal hunters are already doing anyway.
It's no secret that a vast majority of companies rely on animals to some extent for their product lines. Unfortunately, that means many companies directly and indirectly wind up exploiting our four-legged friends, whether it's through cosmetic testing or the manner in which they source their materials.
Equally troubling is the fact that any company can label itself "cruelty free," much like any company can call its ingredients "natural." Unlike the term "organic," which is regulated by the United States Department of Agriculture (USDA), cruelty free is up for grabs.
"There are no legal definitions in the U.S. that companies must adhere to to use the words 'Cruelty-Free' on their labels," says Kim Paschen, spokesperson for the Leaping Bunny Program. "This is the principle reason the Leaping Bunny Program was founded, so that a third-party certification could independently verify companies' claims."
Look for the Leaping Bunny Logo
The Coalition for Consumer Information on Cosmetics' (CCIC) Leaping Bunny Program was formed in 1996 by leading animal protection groups. When certifying companies, the Leaping Bunny Program adheres to the Corporate Standard of Compassion for Animals that they established as a way to guarantee products to be cruelty free. (You can read its full set of standards via this PDF link.)
The coalition includes agencies such as the Humane Society of the United States, the Doris Day Animal League, and the Animal Alliance of Canada. Together, these agencies created what's today known as the international Leaping Bunny Logo. Companies that meet the Leaping Bunny Standard are listed in all versions of the Compassionate Shopping Guide that they publish. Companies can optionally elect to license the logo to display on their packaging.
The Logo ensures that a product and its ingredients are 100% free of animal testing. There's an emphasis on ingredients because a brand may call itself cruelty-free, but still contract other companies to test its ingredients on animals. However, companies certified by the Leaping Bunny Program must be cruelty free from ingredients through finished products, says Paschen. Moreover, the Leaping Bunny Program certifies by company, rather than by product. This makes it easier for consumers to shop cruelty free and encourages companies to purchase their ingredients from suppliers which use alternative methods to assess safety and effectiveness, she adds.
While not associated with the CCIC, another great starting point for would-be ethical shoppers is the People for the Ethical Treatment of Animals' (PETA) Beauty Without Bunnies Guide. The searchable guide lists over 1,500 companies that have passed PETA's strict standards for animal welfare. Our beginner's guide below lists brands that meet either PETA's or the Leaping Bunny's standards, unless otherwise noted.
Top 15 Brands With Strong Humane Policies
Household Brands
Seventh Generation: This Vermont-based company is among the biggest cruelty-free brands, with certifications from the CCIC, PETA, B Corp, and LEED, to name a few. Moreover, its products, which range from laundry detergent to tissues, can be found in most mainstream supermarkets and drugstores.
Mrs. Meyer's Clean Day: "Smells like a garden, cleans like the dickens." That's the motto behind this earth- and animal-friendly company, which carries household cleaners, air fresheners, and body washes. Mrs. Meyers is a member of the Leaping Bunny program and like Seventh Generation, can be found in various stores. Just note that in 2014 the company was integrated into SC Johnson, which is not CCIC-certified.
Common Good: If you've ever wondered what an ingredient like sodium benozate does or how it's derived, Common Good can help. Dedicated to safe, green, and plastic-free products, this 5-year old company lists a readily-accessible FAQ describing all of the ingredients it uses in its products. Its line of cleaning products can be found at Vine.com, Sur La Table, and FreshDirect, to name a few.
Method: PETA lists Method as being both vegan and cruelty-free. Moreover, this California-based company is also CCIC- and B Corp-certified. Its product range encompasses everything from bathroom cleaners to hand sanitizer and it can be found in most mainstream stores.
Martha Stewart: She may not have the cleanest record with Wall Street, but when it comes to animals, Martha Stewart's Clean line of household products is certified by the CCIC's Leaping Bunny Program. Martha Stewart's namesake brand avoids animal by-products, animal testing, artificial colors/preservatives, and harsh synthetics.
Beauty
Aubrey Organics: This Leaping Bunny-certified company has a comprehensive list of beauty products for men and women that range from body lotions and shampoo to sunscreen and lip balm. Even better, their products cater to all skin and hair types including dry, oily, and blemish-prone.
JĀSÖN: Founded in 1959, this California-based company was creating a natural line of health care products long before it was popular. The company meets PETA's standards and specializes in facial creams, body care, dental care, and hair care. In addition, JĀSÖN features a special line of products for children along with a gluten-free line of products.
The Body Shop: This popular beauty chain has long been a champion of cruelty-free cosmetics, and although it was purchased by L'Oréal in 2006, its principles have not wavered. In fact, many would argue that consumers who want to show big business how serious they are about purchasing ethically-produced products would make a significant impact by continuing to support The Body Shop.
Loving Naturals: If you've ever searched the Environmental Working Group's (EWG) catalog of safe sunscreens, chances are you've come across Loving Naturals. In addition to its high safety marks on EWG's catalog, Loving Naturals is also on PETA's list of company's that don't test their products on animals.
Beauty Without Cruelty: This British company was first introduced to U.S. consumers in 1989 and has a comprehensive line of Leaping Bunny-approved beauty products including mascara, lip gloss, and eye pencils. The company was founded by trustees of an animal welfare organization and claims to be both vegetarian and natural.
Apparel/Miscellaneous
Moo Shoes: This New York-based company shows us that not all shoes and wallets must be made of leather. Instead, Moo Shoes relies on other man-made materials such as pleather and fake suede. The result is a massive catalog of animal-friendly boots, sneakers, shoes, bags, and wallets.
Alternative Outfitters: Like Moo Shoes, this vegan boutique specializes in men's and women's shoes, belts, and wallets. It also offers a handful of beauty products including face masks and blush.
Matt & Nat: Short for "material" and "nature," this company is both animal- and eco-friendly, using recycled plastics, nylons, and rubber. In addition, the company works with factories that qualify for the SA8000 standard, a social certification standard for decent workplaces set forth by Social Accountability International. In terms of products, Matt & Nat sells everything from laptop sleeves to backpacks.
H&M: In addition to being a fur-free retailer, H&M also abides by select standards committed to improving the welfare of animals in their supply chain. Among these standards are the Responsible Wool Standard, which declines wool sourced from farms that practice mulesing, and the Responsible Down Standard, which doesn't accept down and feathers plucked from live or force-fed birds. Keep in mind that H&M isn't a fully vegan company, but it has taken steps to protect the welfare of animals.
Stella McCartney: Responsibility, Honesty, and Modernity are the three pillars from which Stella McCartney founded her namesake fashion house. That means the company strives to create fashion that's both animal- and eco-friendly. In addition to bypassing furs, Stella McCartney is also an outspoken advocate against the use of leather.
Do Your Research and Look for Special Cruelty-Free Sections
The aforementioned brands are just a handful of companies that take a responsible approach to their product lines. Naturally, not all of your needs will be covered by these companies, so we recommend shoppers do their own research before making new purchases. Databases from PETA and the Leaping Bunny Program make for excellent starting points.
Also keep in mind that many of your favorite stores may already carry products from these guides. For instance, Vitacost and drugstore have special sections with certified cruelty-free products. Likewise, Amazon has a cruelty-free filter by which consumers can shop, although we recommend consumers proceed with caution as Amazon doesn't clarify their definition of cruelty free.
Ultimately, the best way to help this industry grow is by asking your favorite store to carry products approved by the Leaping Bunny Program or PETA. You can even carry copies of the Leaping Bunny's Compassionate Shopping Guide on your smartphone or use their app to remind you which companies are certified. The more you know about the product you're buying, the better informed you are as a consumer, and the more responsible your purchase.
---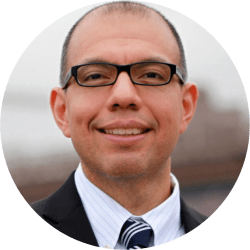 Contributing Writer
With over a decade of experience covering technology, Louis Ramirez has written for CNET, Laptop, Gizmodo, and various other publications. Follow him on Twitter at
@louisramirez
.
DealNews may be compensated by companies mentioned in this article. Please note that, although prices sometimes fluctuate or expire unexpectedly, all products and deals mentioned in this feature were available at the lowest total price we could find at the time of publication (unless otherwise specified).