6 Simple Ways to Renovate Your Kitchen Through Home Depot
Create the backsplash of your dreams, change up your faucet, and maybe update your lighting fixtures while you're at it.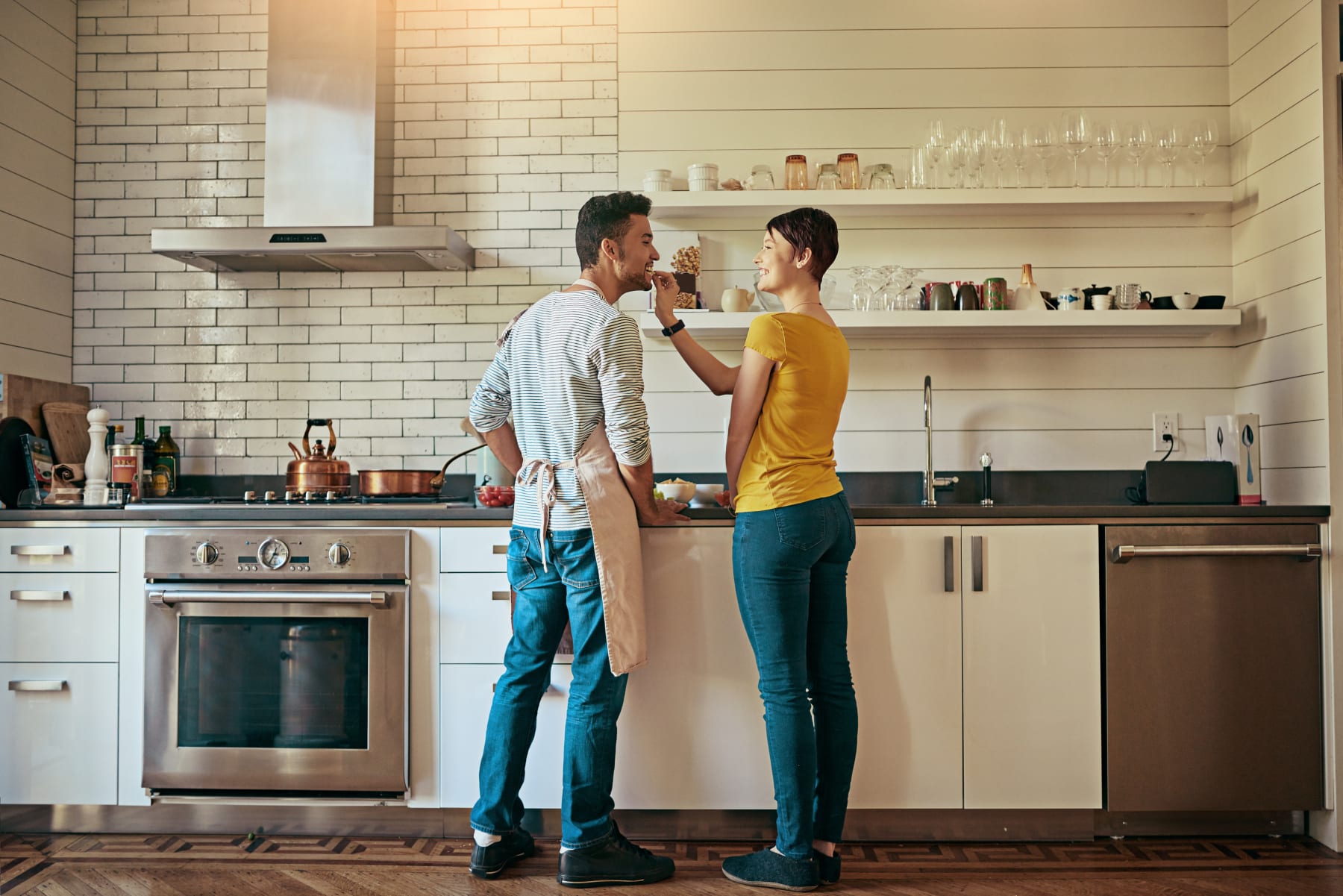 Whether you're looking to sell your home or just want to refresh the look, a good place to start is in the kitchen. Simple updates can bring a dated room into modern times, and they don't have to cost a fortune either. Check out our guide below for easy ways to switch things up with a Home Depot kitchen renovation.
6 Simple Ways to Do a Home Depot Kitchen Renovation
Get Artsy With a Backsplash
A backsplash is an easy way to update an otherwise old-fashioned-looking kitchen, and Home Depot has plenty of options. From luxury looks like marble or granite to solid subway tiles, slate, and even wood designs, you can find styles that are ready to go. Or if you prefer, you can mix and match your favorite textures to DIY your own design. You can also shop by shape, including rectangle, square, hexagon, specialty, triangle, round, diamond, oval, semicircle, and octagon. Just know that options may be limited in each shape. A number of mosaic choices also have their own shopping filters, such as:
Chevron
Herringbone
Arabesque
Penny
Interlocking
Geometric
These are just some of the variations available, too, so if none of those sound like your ideal design, head to the Home Depot backsplash page to see what's all there.
As for pricing, the good news is that we saw prices starting below $1 per square foot. Plus, you may be able to take advantage of bulk pricing if you're purchasing a large amount.
Swap Out Your Hardware
Hardware is another component that tends to change with the trends, but it's also one of the easiest swaps to make when you want to refresh the look in your kitchen. And Home Depot makes it even easier, giving you different ways to shop for your ideal picks. For instance, you can shop drawer pulls by finish — e.g., brushed nickel, bronze, brass, chrome, and pewter — along with colors like black. You can narrow by type, too, if you wish, for styles like cup or pin, handle/bar, bail, finger, appliance, or drop/hanging.
Expect to find Home Depot knobs priced from 98 cents each, drawer pulls starting at only $1.50, and hinges from around $2.20 per pair.
While you're changing out drawer pulls, you can swap out your cabinet hardware in the same finishes as above to ensure your kitchen has a streamlined look. You can shop knobs by style, as well, including round, bar, rectangle, oval/oblong, square, and even novelty options. This is also a good time to change the hinges, if you're hoping to upgrade old standard cabinets to newer soft-close cabinets to protect fingers and cut down on loud noises. We found drawer pulls starting at only $1.50 each, while knobs were priced from 98 cents each and hinges started around $2.20 for a pair.
Try Out a New Faucet
Changing out your kitchen sink may seem simple, but you may have to call in the pros. However, you can typically swap out your faucet much more easily than the full-blown sink, making this yet another easy way to upgrade your design.
SEE ALSO: What's the Best Time to Buy a Fridge?
You can choose from so many different kinds of faucets these days, and upgrading your current one can mean not just refreshing the look of your kitchen, but also simplifying chores. With pull-down or pull-out faucets, you can eliminate the need for a separate sprayer. Or you could choose single- or double-handle faucets, but one of the coolest options may be the touchless faucets. If you want to really bring your kitchen into the 21st century, though, you may want to go for one of the voice-controlled faucets Home Depot offers. We're rapidly making everything voice-enabled, so why not your faucet, too?
If you're worried about finding the right faucet, know that Home Depot allows you to shop by finish, like you can with the hardware. Plus, you can find faucets that fit the number of holes your sink has: one, two, three, or four. Prices vary widely, but we saw basic pull-down faucets start at a low cost of around $42. But if you're looking at the higher-end voice-controlled faucets, know that you can expect to pay at least $400 for one of these futuristic fixtures.
Brighten Things Up (Literally)
Is your kitchen looking a little dim? This is a prominent issue, especially with older builds, as the light fixtures in the 1980s and 1990s weren't about being all that bright. Fixtures from this era may also have weird bulb shapes and outdated globes that resemble tulips or some other flower. If this sounds like your situation, it may be time to upgrade those light fixtures and refresh your look.
The right kitchen lighting is obviously going to depend on the layout of your room, along with the style you're aiming for. That being said, Home Depot has split selections into practical ones like under-cabinet or track lighting, but there are categories for stylish choices, as well. Think pendants, island designs, and chandeliers. You can also go for much-simpler setups, like semi-flush mount lights if you want to try to DIY the swap.
Mix It Up With New Flooring
Changing up the flooring in your kitchen may take more work than some of the other upgrades mentioned here, but it can help make an outdated room look shiny and new. You can shop flooring by type, including tile, which may make the most sense for kitchens. But there's also vinyl and laminate options.
You can request a free consultation to discuss Home Depot kitchen remodeling services and see what your options are.
The retailer also sells hardwood and carpet, but those are probably not the direction you'd want to go for a room that will have a lot of liquid moving around in it. Hardwood might be fine as long as it's sealed properly, but carpet in a kitchen is (probably) never a good idea.
Expect floor tiles to start at around 55 cents per square foot, while vinyl comes in either plank or tile styles, as well as sheet. The plank styles start around 99 cents per square foot, and we found tile options as low as 62 cents per square foot. Vinyl sheet flooring falls a little lower; we found prices starting around 58 cents per square foot.
If you'd rather have laminate, you can once again select from a wood appearance, which starts around 79 cents per square foot, or a tile look, with prices starting at $4.31 per square foot. No matter what kind of style you have, Home Depot has an option to fit your aesthetic and budget.
Get a Free Consultation About Home Depot Kitchen Remodeling
Renovating anything can be an overwhelming experience, so if you'd rather seek the help of the pros, you can easily do just that. Simply go to Home Depot's website and request a free consultation for the Home Depot kitchen remodeling services. From there, you'll be able to discuss a variety of options, including design, but also installation for cabinets, countertops, backsplashes, appliances, sinks, flooring, and lighting. And if you're on a tighter budget, it's a good way to investigate moves like doing a cabinet makeover or painting, so you can refresh your look without spending a fortune.
Ready to find a deal on DIY essentials? Check out all the best Home Depot deals available right now!
---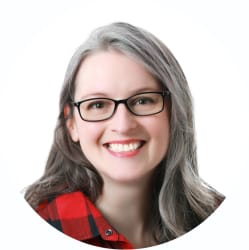 Senior Staff Writer/Consumer Analyst
Julie's work has been featured on CNBC, GoBankingRates, Kiplinger, Marketwatch, Money, The New York Times, Real Simple, US News, WaPo, WSJ, Yahoo!, and more. She's extolled the virtues of DealNews in interviews with Cheddar TV, GMA, various podcasts, and affiliates across the United States, plus one in Canada.
DealNews may be compensated by companies mentioned in this article. Please note that, although prices sometimes fluctuate or expire unexpectedly, all products and deals mentioned in this feature were available at the lowest total price we could find at the time of publication (unless otherwise specified).