8 Foods That Will Be More Expensive This Spring
Eggs, fine wine, and grapefruit are just a few of the things that could increase in price. But there are some alternatives.
Back in September, DealNews reported on eight foods that were threatened by autumn price hikes. One of those included bacon, and you could sense the consumer panic spreading nationwide just from that tidbit of nasty news. There are signs that there might be some relief from rising food prices in 2015, since the Consumer Price Index dropped 0.4% in December. However, it was still up 0.8% for the year, according to the Bureau of Labor Statistics.
So while we're trying to be optimistic, there are still some common foodstuffs in which the outlook is decidedly not good. We took a look at eight foods in for possible price hikes this spring, to help you plan your grocery list wisely.
Bacon (Yet Again!)
Threat Level: Medium
We're sure that somewhere, the otherwise dignified head of a leading consumer group has released this official statement: "&%$@#$!!!" And why not? Though reduced gas prices may cut transport costs, bacon — which hit record highs last year — is still expected to jump another 5% in 2015, according to the U.S. Department of Agriculture. One culprit: There's a 2015 forecast that farm income will drop 32%, reports the Pork Network. And if you're serious about your bacon, trusting the Pork Network beats CNN or Fox News any day.
Alternative: Take out a second mortgage. Some sacrifices simply aren't worth it. Or rob a bank. If the prison cafeteria serves bacon, so much the better. (We are, of course, only kidding.)
Beef
Threat Level: Medium
Wherefore the inexpensive hamburger? Beef prices soared by as much as a quarter (and we're not talking the coin) in 2014, partly on account of shoppers clamoring for higher quality meat. Nor will the price increases end anytime soon. NBC News reports that beef should rise by another 5% this year. (Hence why it made our list of 14 things that will be more expensive in 2015.) The spike is predicted to affect veal prices as well.
Alternative: You can easily expand the hamburgers you make at home by adding bread crumbs to the mix, which still makes for a tasty meal — especially if you season it well.
Fresh Vegetables
Threat Level: High
Couldn't you hear some vegetarians snickering over those beef forecasts? Alas, there's no escape for them, either. Fresh veggie prices increased in December by 2.8% (and are up 4.6% since December 2013). And once again, prices are set to jump 2% to 3% in 2015, says the USDA. Oh well: At least it's a ready-made excuse not to eat your cauliflower.
Alternative: It's not too late to plant your own garden, whether you live in the suburbs or city. The freshest vegetables are those you grow, and they also double as organic produce. (And at least cranberries are set to drop in price.)
Eggs
Threat Level: High
The incredible, shed-able egg: You may want to give it up. This comestible currently bears the dubious distinction as most volatile in price. In its Food Price Outlook for 2015, the USDA reports that egg prices increased 7.7% from November to December and are now 10.7% above December 2013. Blame it on a work slowdown by unionized hens if you like, but prices should climb another 2.5% to 3.5% in 2015. There's also concern that California's new Proposition 2 will affect retail egg prices across the country.
Alternative: There's no similar spike in sight for egg substitutes, and plastic eggs filled with jelly beans will work just as well for that Easter egg hunt.
Coffee
Threat Level: Low
Starbucks may charge an arm and a leg for joe, but don't blame them for the troubles brewing. As recently as October, Time magazine reported that Arabica coffee prices had hit their highest prices in two and a half years. The reason? A drought in Brazil. Meanwhile, Starbucks may be your best bet for level prices; the chain has fixed price levels with suppliers to meet its needs in 2015
Alternative: Cut-rate java? Are you serious? You can keep buying the good stuff, just resolve to mostly brew your own at home.
Grapefruit
Threat Level: High
There are many ways to slice a grapefruit, but this sumptuously sour citrus crop is feeling the squeeze from both ends. In the west, record droughts are still hammering California citrus production. And in the east, Florida is still rebounding from a 2014 outbreak of "citrus greening," where fruit drops off trees prematurely. It's still a problem — and the bacterial infection came from China, an import that certainly isn't welcome here. Meanwhile, grapefruit prices have skyrocketed more than 25% over the last five years. And in 2015, per-pound prices are already up 14% from 2014, according to the USDA.
Alternative: Oranges and other citrus fruits are feeling a similar bump, so no relief there. But apples are a great bet. Fuji apples have recently dropped 23 cents per pound.
Fine Wines
Threat Level: High
Fine wines (those costing $20 a bottle a more) are predicted to rise significantly, the result of a stronger economy that has connoisseurs spending more on this liquid luxury. Napa Valley Cabernet Sauvignons, for example, have recently increased by $10 to $15 for bottles of $100-plus reserve wines, according to the North Bay Business Journal in California. Wine growers will certainly drink to that.
Alternative: Three words: Three Buck Chuck. Regulars at Trader Joe's swear by Charles Shaw wines. If you're not a fan, you can also follow this expert's advice for choosing great, underrated bottles that won't break the bank.
Avocados
Threat Level: High
Since when did Americans go nutso for avocados? That's apparently a big cause for the predicted leap, since avocado consumption is at an all-time high. This coincides with a dip in production, and the problem is once again due to the California drought. The Golden State yields 95% of the nation's crop, and more drought puts prices in doubt since avocados need lots of water to grow. Industry experts expect prices to climb about 30%.
Alternative: Nix the guacamole for salsa, chips, tamales, tacos, and burritos — all at once. An onslaught of other Mexican goodies will hopefully leave your dinner guests too stuffed to notice.
One answer to price increases may be to buy these products in bulk. But as wholesale club shoppers know, more volume in the shopping cart often leads to faster consumption at home — or produce going bad before you can eat it.
So what will you do to fend off food price spikes? Share your comments with us below.
---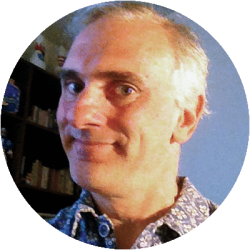 DealNews Contributing Writer
Lou Carlozo is a DealNews contributing writer. He covers personal finance for Reuters Wealth. Prior to that he was the Managing Editor of WalletPop.com, and a veteran columnist at the Chicago Tribune.
DealNews may be compensated by companies mentioned in this article. Please note that, although prices sometimes fluctuate or expire unexpectedly, all products and deals mentioned in this feature were available at the lowest total price we could find at the time of publication (unless otherwise specified).