10 Fast Food 'Secret Menu' Items You Have to Try
Stacked burgers, burritos made with a quesadilla wrap, and unseasonal season's drinks are available at your favorite fast food haunts — if you know what to ask for.
Fast food chains are there to bring you a quick meal at a low price, but sometimes all the usual options just seem, well... boring. No one is going to retweet your meal photo if it's just another run-of-the-mill Big Mac!
Fortunately, DealNews is here for you. We've rounded up several off-the-menu, "secret" options at your favorite fast food joints that aren't quite so pedestrian. Some make the menu in only select locations, while others are completely unofficial. (They may be hard to order from confused cashiers, but that's half the fun!) Add a little adventure to your lunchtime and attract your friends' awe at your insider info and culinary daring with these ten options.
Quesarito
Where: Chipotle Mexican Grill
Secret Status: Super Secret. (It's not on the menu anywhere.)
What: A cheese quesadilla used as the shell for your burrito of choice. With two burrito shells and tons of cheese, this item can pack quite the caloric punch, so feel free to request the single-shell version instead. (They make a half-quesadilla and open it up to form your burrito.)
Testimonial: "The melted cheese sandwiched between two folds of crispy, browned tortilla is hard to argue with, and while I was afraid the quesadilla might detract from the burrito experience, it just added extra strata of texture and flavor." — Alissa Irei, Phoenix New Times
Pink Star Smoothie
Where: Jamba Juice
Secret Status: Super Secret. (It's not on the menu anywhere.)
What: A smoothie designed to mimic the taste of pink Starburst candy, featuring flavors like strawberry, lemonade, and raspberry.
Testimonial: "Absolutely delicious, and absolutely not healthy enough to make it onto Jamba Juice's regular menu, this is by far the most popular Secret Menu item." — Elle Kenwood, MakeDrinks.org
Arby's Meat Mountain
Where: Arby's
Secret Status: Pretty Secret. (It was created as an advertising gimmick, but isn't on the menu anywhere officially.)
What: A terrifying behemoth of a sandwich containing chicken tenders, ham, roast turkey, Swiss cheese, corned beef, angus steak, brisket, roast beef, bacon, and cheddar cheese.
Testimonial: "Against all odds, it's delicious. And this may surprise you, but it's not subtle. It's salt and fat, with a surprising crunch from the fried chicken and bacon hiding within. Chefs spend a lot of time trying to find the right ingredients. What we know now is all you need to do is use all the ingredients." — Ian Chillag, NPR
Animal Style Burger
Where: In-N-Out
Secret Status: Sorta Secret. (It's featured on In-N-Out's online official "Not-So-Secret Menu.")
What: A sandwich featuring mustard-fried burger patties, grilled onions, extra spread, and pickles.
Testimonial: "In-N-Out Animal Style burger is one of In-N-Out Burger's most popular 'secret menu' items. And for good reason! This one might actually be the grand-pappy of all secret menu items. It's been around since the beginning and has developed quite a loyal following." — #HackTheMenu
Coffee Blizzard
Where: Dairy Queen
Secret Status: Super Secret. (It's not on the menu anywhere.)
What: Dairy Queen doesn't have coffee-flavored ice cream, but it does have coffee syrup... so request this addition to any of your favorite Blizzard flavors for a caffeinalicious twist.
Testimonial: "Are you a fan of the strong, rich flavor of coffee? Then you should consider spicing things up by adding coffee syrup to your Blizzard." — Secretmenus.com
Cheesy Gordita Crunch
Where: Taco Bell
Secret Status: Sorta Secret. (This secret menu item is so popular that it has become a regular menu item in some locations.)
What: A hard-shell beef taco wrapped in a gordita filled with melted cheese.
Testimonial: "You've got to give credit to Taco Bell for the genius of wrapping a soft gordita flatbread around a crunchy taco shell with gooey cheese between the two acting as the packaging glue. I love the crunch of a hard shell taco, but I don't care much for it when it falls apart in my hands after one bite. The Cheesy Gordita Crunch remedies the mess with the best of both worlds... you still get a crunch, and you get your crunch contained within the flatbread." — Ryan, GrubGrade.com
Peppermint Mocha
Where: Starbucks
Secret Status: Sorta Secret. (The secret isn't getting one... it's getting one in July!)
What: This drink is a regular menu item during the winter holidays, but is actually available year-round if you don't mind the lack of holiday sprinkle toppings.
Testimonial: "The one treat I love to indulge in while doing my holiday shopping is a delicious Peppermint Mocha. I was ordering these year round..." — Amy Allen Clark, MomAdvice.com
Land, Sea, and Air Burger
Where: McDonald's
Secret Status: Pretty Secret. (It's not on the menu anywhere, but it's easy to assemble yourself by ordering the three sandwiches separately.)
What: A Big Mac loaded with extra Filet-O-Fish and McChicken patties.
Testimonial: "In our opinion, the Land, Sea, and Air Burger is just enough to satisfy anybody's appetite." — Secret Menu Guide
Purple Sprite
Where: Sonic Drive-In
Secret Status: Super Secret. (It's not on the menu anywhere.)
What: Powerade, lemonade, sprite, and cranberry juice.
Testimonial: "Surprisingly sweet and tart at the same time. The red cranberry juice mixes with the blue Powerade to turn everything purple." — Devon Lantry, Examiner.com
Pizza Sub
Where: Subway
Secret Status: Sorta Secret. (It's on the menu in select locations or during promotions.)
What: A sub sandwich featuring spicy pepperoni, tomato sauce, cheese, and your choice of veggies.
Testimonial: "Subway, Y U NO TELL US ABOUT PIZZA SUB?!" — TheFW
Readers, did we leave out your favorite secret item? What other chains have tasty treats for those in the know? Dish your fast food tips in the comments below!
---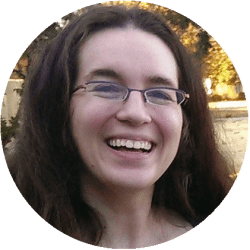 DealNews Contributing Writer
Formerly a content writer for DealNews, Erin Coduti now brings that experience to the blog team as a freelancer. Previously, she wrote for a television news station and a literary fan magazine.
DealNews may be compensated by companies mentioned in this article. Please note that, although prices sometimes fluctuate or expire unexpectedly, all products and deals mentioned in this feature were available at the lowest total price we could find at the time of publication (unless otherwise specified).