Elizabeth Cameron, Content Assistant and 8-year DealNews veteran, is the subject of this month's employee profile over on our Instagram page, and to celebrate, she's picked out three deals that will help you see behind the price lows, and take a look at the human being who wrote about them.

So let's get to know Elizabeth in a feature that was originally going to be titled "Getting to Low You", before we decided that name was a disaster.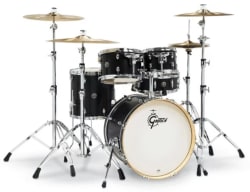 Sweetwater Summer Drum Sale
Store:
Sweetwater
Discount:
Up to 55% off
EXPIRED
Shipping:
Free shipping
Expiration:
August 5
Elizabeth's feat of editing and publishing over 1,350 deals in May is hard to beat, but actual beats come easy to her when she's playing percussion for No Sugar, her Decatur-based girl group.

Her wishlist from Sweetwater's enormous summer drum sale are the Roland SPD-SX Sampling Percussion Pad, which can be added to an existing set up or used alone, and the Pearl Cube Cajon – of this, she says "I like that this cajon comes with a stand because sitting bent over the drum gets uncomfortable quickly." I look forward to recruiting her into the DealNews New Order cover band, "Where Every Day is Blue Monday".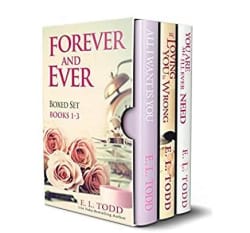 Over 800 Kindle eBooks
Store:
Amazon
Price:
Free
I don't think you need much of a justification to be excited for free things, especially when they number in the hundreds, like the books in this Kindle bonanza. Elizabeth clearly agrees – "What's not to like about a free book?" She's particularly excited by the abundance of mystery and thriller novels included here, and looking through the first few pages, there really are a lot of them (and again, all free of charge).

Some great titles too: Dial P for Poison (that's a terrible idea, and you deserve what you get if you do it), Forever and Ever Boxed Set (oh no! I hope I can get it out of the box), Every Reasonable Doubt (even at 426 pages, that doesn't sound like an exhaustive list of every reasonable doubt)...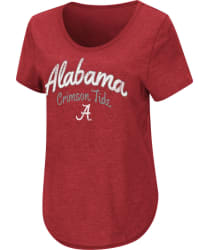 Fan Gear Flash Sale
Store:
Dick's Sporting Goods
Discount:
Up to 50% off
EXPIRED
Shipping:
Curbside pickup,
or free shipping w/ $49
Expiration:
August 12
If we're being honest: yes, the discount helps. Things being marked up to half off is always a bonus. But the reality is, there are two towering reasons this deal is in this roundup, and I'll let Elizabeth proclaim them proudly: "Because Tide Pride is always in style and football is always in season in Alabama. Roll Tide Roll!"

In that spirit, her pick from this Dick's Sporting Goods sale is Colosseum Women's Alabama Crimson Tide Crimson Rule Breaker T-Shirt, which despite its anti-authoritarian name, at least follows Elizabeth's two cardinal rules:
Be Tide-themed
Be discounted