How Do Debt Consolidation Loans Work, Exactly?
Debt consolidation has its pros and cons, but if you're a qualified loan candidate, you could shrink your debt and grow your credit score.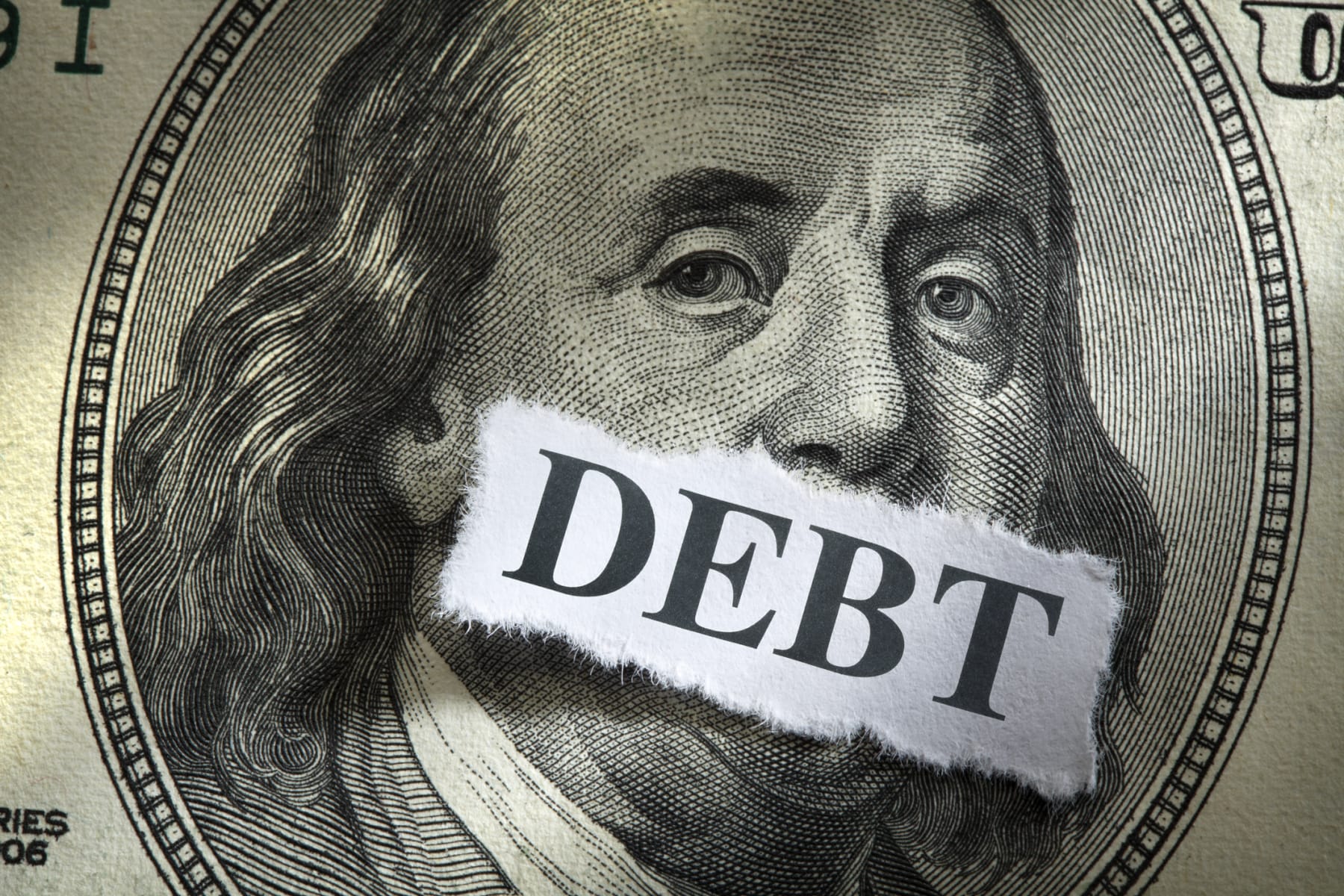 You're up to your eyeballs in debt and want to do something about it, but you don't know where to start. You're tempted to pull a Michael Scott and declare bankruptcy, though that seems extreme. Then you remember a commercial you saw about debt consolidation — it promised to end your woes for good with one low monthly payment.
But how do debt consolidation loans work, exactly? We discuss the pros and cons, and tell you how to avoid scams.
What Is a Debt Consolidation Loan?
A debt consolidation loan basically rolls all your outstanding debts into one personal loan. Then you pay off that one amount, as opposed to paying individual debts off one by one.
A debt consolidation loan basically rolls all your outstanding debts into one personal loan.
How Debt Consolidation Works
You can consolidate your debt by using a few different methods, including the following:
Roll all the outstanding debts into a personal loan, and make monthly payments for the duration of the loan.
Put high-interest debt on a balance transfer credit card, and pay off the card before the interest-free period ends.
Borrow from your retirement plan (if possible), or take out a home equity line of credit.
SEE ALSO: Your FICO Credit Score Is About to Change
Pros of Debt Consolidation
Debt consolidation comes with several benefits, and may even help you save money — if you're a good candidate.
Lower Interest Rates
Assuming you qualify for a lower interest rate, you could save a large amount of money with debt consolidation. Consider the following scenario:
You have three credit cards with $3,000 balances and minimum monthly payments of $120 each. The annual percentage rates are 9.99%, 15.99%, and 24.99%, respectively. If you continue the same payments each month until the balances are paid in full, here's how long it'll take to pay off each credit card, as well as the total amount you can expect to pay.
29 months for the 9.99% APR card, for a total of $3,377
31 months for the 15.99% APR card, for a total of $3,673
36 months for the 24.99% APR card, for a total of $4,281
That's a whopping $2,331 in interest!
Now, assume you choose to consolidate your debt via a $9,000, 3-year, fixed-rate loan with an 8% interest rate. The monthly payments would be $282.03, and you'd only pay $1,153 in interest. Plus, you'd ax those balances in three years.
A Higher Credit Score
When you consolidate your debt with a loan, your credit utilization ratio — or the percentage of available credit being used — can decrease. And when it comes to FICO Scores, a lower percentage can have a positive impact.
Since amounts owed account for 30% of your score, consolidating with a loan can give that 3-digit number a boost. (Note that in the FICO 10 standard, which is expected to roll out this summer, personal loans and credit utilization play an even bigger role.) But be sure to leave the cards open once you pay them off.
Cons of Debt Consolidation
Unfortunately, there are some major drawbacks to debt consolidation that you should consider.
Hidden Fees
Balance transfer credit cards sometimes have annual fees. You should expect to pay a balance transfer fee of around 3% to 5%, too. The good news is you may be able to qualify for a no-annual-fee card if you have decent credit.
You could get saddled with extra fees when a loan is processed or if you pay off the balance before the loan term ends.
Some loans also have hidden fees you should be mindful of. They include origination fees — which are the amounts paid when the loan is processed — as well as prepayment penalties. You can incur the latter if you pay the balance in full before the loan term ends.
Elevated Risk
If you'll be taking out a secured debt consolidation loan product (like a home equity loan or line of credit), you could lose your property if you don't make timely payments.
Borrowing from your 401(k) to consolidate debt may seem like a more viable option if the interest rate is low. But if you lose your job, the loan will turn into a distribution and be subject to income tax, plus a 10% early withdrawal penalty.
SEE ALSO: Need a Boost? Here's How to Raise Your Credit Score
And if you opt for a balance transfer credit card, you run the risk of accumulating even more debt if you continue to use those other credit cards. You have to pay the balance before the promotional period ends, too, or interest could be retroactively applied. Also, in the event you become delinquent on your credit card account for 60 or more days, a penalty APR could apply.
Are Debt Consolidation Loans a Good Idea?
The answer depends on several factors, like your credit score, credit utilization ratio, debt load, and spending habits.
If you have good credit, a steady source of income to make the monthly payments, and a debt load that isn't too high, you may be a good candidate for debt consolidation. In this situation, you're probably more concerned with paying the debt off faster so you can save on interest. Even better, you'll actually have a good chance of qualifying for a debt consolidation product with a competitive interest rate.
If your credit is less than perfect, you may not qualify for lower rates. So the costs of consolidating may outweigh the benefits.
The Consumer Financial Protection Bureau suggests that you "compare loan terms and interest rates [of debt consolidation products] to see how much interest and fees you'll pay overall... [to help you determine which product] saves you the most money."
If you have a really small debt load that can be paid off in a year or less, it may be best to formulate a debt payoff strategy to avoid the costs that come with debt consolidation products.
On the other hand, if your credit is less than perfect, you may not qualify for rates that are lower than what you currently have. So the costs of consolidating may end up outweighing the benefits.
SEE ALSO: What Are Itemized Deductions?
Also proceed with caution if your debt load is so excessive that you can barely afford to stay afloat with the current monthly payments. Qualifying for a lower interest rate could alleviate the burden, but that doesn't mean you'll be able to keep up. And falling behind will ultimately backfire and hurt your credit score.
You have to keep your spending habits in mind, too. Debt consolidation will only add fuel to the fire if you're not disciplined enough to restrict your spending.
How to Avoid Scams
Unfortunately, scores of scam artists prey on innocent consumers by peddling fraudulent debt consolidation programs. To protect yourself, do the following:
Review the company's Better Business Bureau profile.
Read customer reviews to find out what others are saying.
Avoid lenders that guarantee approval or request a down payment to move forward.
Check for affiliations with credit counseling organizations, like the National Foundation for Credit Counseling.
Avoid companies that charge exorbitant fees or try to convince you to settle your debt instead.
Most importantly, if what the company is offering seems too good to be true, it probably is.
The Bottom Line
Debt consolidation may be the solution to your debt woes, but the key is to steer clear of taking on more debt. If your debt load is too high or you don't qualify for consolidation, you should speak with a credit counselor to explore other options that may be better suited to your needs.
Readers, is a consolidation loan a good idea, in your opinion? Why or why not? Share your thoughts in the comments below.
---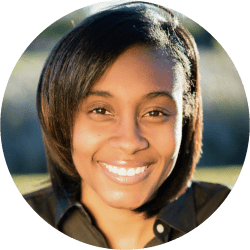 Contributing Writer
After spending several years as a governmental accountant, Allison transitioned into the world of freelance writing. Her work has appeared on on a number of reputable sites, including The Wall Street Journal, Investopedia, Daily Finance, MSN Money, and Credit.com.
DealNews may be compensated by companies mentioned in this article. Please note that, although prices sometimes fluctuate or expire unexpectedly, all products and deals mentioned in this feature were available at the lowest total price we could find at the time of publication (unless otherwise specified).