Are Debt Relief Programs a Good Idea?
Debt relief programs promise an easy way to rid yourself of credit card debt, but they come with serious downsides.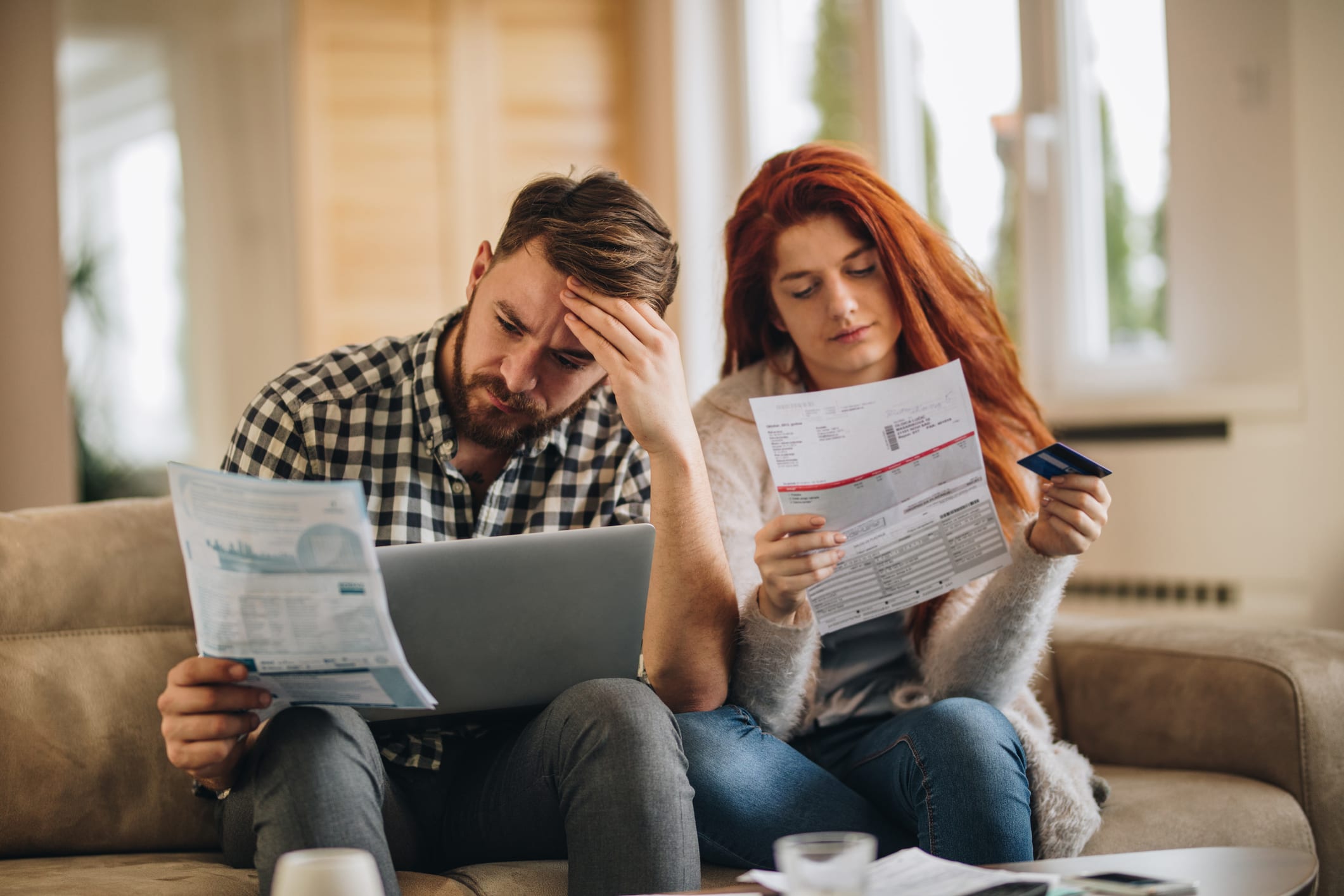 Finding yourself in a tough spot financially can be overwhelming. Debt relief programs might promise to solve all your problems with one easy payment, but is there any truth to that? And what are the downsides?
Below we've laid out all the information you need to know about debt relief programs, so you can make an informed decision. Additionally, we've provided alternative debt relief options that can help ease your debt woes.
What Are Debt Relief Programs?
Debt relief programs can also be known as "debt settlement" or "debt adjustment" programs, and companies offering these services work to mediate with creditors for you.
Companies that offer debt relief programs typically try to reduce the amount of debt you owe.
How Do Debt Relief Companies Work?
Debt relief companies will generally try a few things to help ease your debt:

Negotiate a better payment plan
Settle your debt
Reduce the amount of debt to be paid
These companies may require you to stop paying on your debts while they negotiate, according to the Credit Karma article "Understanding debt settlement: Is it worth it?" Also, you might have to make deposits into an account that will be used for paying a reduced lump sum to settle the debt.
Once the company has finished negotiating, you must accept the agreement they reached, Credit Karma states. Then you'll need to make at least one payment for the agreed-upon amount, and the debt settlement company may begin charging you fees. Typically, a company aims to change the terms of at least one of your debts, although there's a chance more can be done.
There's no guarantee that debt relief companies will be able to negotiate a better agreement for you.
Remember that there's no guarantee the company will be able to negotiate a better agreement for you. Some creditors simply won't negotiate with debt relief companies, which means you may have to go back to square one.
Should You Use Debt Relief Programs?
Organizations such as the National Foundation for Credit Counseling unequivocally say they "do not recommend professional debt settlement under any circumstances." However, the NFCC still provides useful information to know before enrolling in a program, including:
How much does it cost?
How long does it take?
How does it work?
We recommend considering all the downsides, and if you still decide to pursue debt settlement, ensure you have thorough answers to these three questions. Once you have that info, you can make an informed decision about whether debt relief programs are right for you.
What Are the Downsides of a Consumer Debt Relief Program?
While a debt relief program can be what some consumers need, others could end up experiencing more harm than good. It's best to carefully weigh the pros and cons before enrolling in one of these programs. Here are some negatives to keep in mind:
These programs can harm your credit. Once you enroll in one of these programs, they company may tell you to stop paying the debt while they work on negotiating a lower settlement with the creditor. But not all efforts will be successful, and during the time you aren't paying, the creditor will still be reporting those indiscretions to the different credit bureaus. That, in turn, can harm your credit score, and it can take a significant amount of time to recover.
SEE ALSO: Need a Boost? Here's How to Raise Your Credit Score
You'll have to pay fees. These fees are usually based on a percentage of your total debt. They can be included in your monthly payment to the program, but you might not know what portion is going toward paying your debt, and what's going toward paying your fees.
You could be taxed. Even if the company is successful in negotiating a settlement or forgiveness for your debt, you could be taxed on the remaining debt. This is because being forgiven can count as taxable income in some cases.
You could be sued. If you have to stop paying on your debts while the company negotiates with creditors, the result could be a lawsuit against you. Depending on how behind you are on your payments, creditors could sue you for debt collection in an effort to force you to pay.
It might not work out. Creditors aren't obligated to work with settlement companies, so there's a chance that if you do sign up for a program, it won't help you at all in the end. And while you aren't paying your bills, you're racking up penalties and fees. Plus, if a company is unable to come to an agreement with creditors, you'll end up paying a debt relief program extra bills on top of what you already owe.
It'll likely only apply to certain types of debt. If you're hoping to dig yourself out of student loan debt so you can finally afford to buy a house, there's no guarantee you can rely on one of these programs. For one thing, they have the potential to harm your credit; and for something like student loans, typically only private loans qualify.
The Consumer Financial Protection Bureau has a guide on debt collection that can help you decide what steps to take. It notes that you can contact your state's attorney general and your local consumer protection agency to see if any complaints have been filed against the debt relief companies you're considering.
3 Other Debt Relief Options
If you don't want to rely on a debt settlement service, here are other debt relief solutions that could help you out.
DIY Debt Relief
It's often better to handle your own credit card debt relief, rather than paying a company to do so. The Federal Trade Commission has a guide on coping with debt, which provides DIY advice about creating a budget and contacting your creditors yourself. Often they're willing to work with consumers to craft a payment plan that'll leave both parties satisfied.
SEE ALSO: How Do Debt Consolidation Loans Work, Exactly?
Debt Management Plans
Debt management plans can be a safer alternative to debt consolidation, which often involves rolling all of your outstanding debt into one personal loan. According to the NFCC, a debt management program works by having you make one monthly payment to a credit counseling agency. Then the amount is disbursed automatically to your creditors in agreed-upon amounts. Even better, debt management programs tend to eliminate late fees and over-the-limit fees.
Credit Counseling
You can check the NFCC directory to find a nonprofit credit counseling agency near you. Once you find an agency you want to work with, they can help you develop a debt management program. And if you don't want to do one of those plans, a credit counselor can still help you create a realistic budget and form a plan to help make it stick.
Top 4 Credit Counseling Agencies
Locate NFCC-approved agencies near you with this directory. Put in your ZIP code, and then scroll down to see the full agency listings.
Name
Locations
Contact Information
CCCS
63 locations across 17 states: GA, IL, IA, KS, KY, MO, NY, NC, ND, OH, OR, SC, SD, TN, VA, WV, WI
Contact the NFCC at 1-800-388-2227;
fill out a form
GreenPath Financial Wellness
64 locations across 22 states: AZ, CA, CO, FL, GA, ID, IL, IN, IA, MI, MT, NE, NV, NH, NY, OH, OK, PA, TN, TX, WI, WY
Call 800-550-1961;
request a call
Money Management International
43 locations across 30 states: AL, AK, AZ, AR, CA, CO, CT, FL, GA, HI, IL, LA, ME, MD, MA, MS, MO, NV, NJ, NM, NY, NC, OK, OR, PA, TX UT, VA, WA, WV
Call 866-889-9347;
fill out a form
Navicore Solutions
11 locations across 11 states: CA, CT, IL, MA, MN, NV, NJ, NC, PA, TX, UT
Call 1-800-992-4557;
fill out a form
Readers, have you used a debt relief company? What was your experience like? Let us know in the comments below.
---
Senior Staff Writer
Julie joined DealNews in 2015. Her work has been featured on MSN, Business Insider, Lifehacker, The Motley Fool, GoBankingRates, and Moneyish. In her spare time, she enjoys baking sweets, reading thrillers, and listening to an ever-growing list of podcasts.
DealNews may be compensated by companies mentioned in this article. Please note that, although prices sometimes fluctuate or expire unexpectedly, all products and deals mentioned in this feature were available at the lowest total price we could find at the time of publication (unless otherwise specified).