Deal Shoppers, This is Your Life: A Week in the Shoes of a Savvy Consumer
We looked at traffic on our app and site, and found some fascinating trends — like the fact that app usage spikes at noon. (Might you all be reading this during your lunch break?)
As is the case with most things, there is a rhythm to how retailers unveil promotions, as well as an innate pattern to how people shop online. As we've mentioned before, there are certain days when retailers are more likely to release coupon promotions — and as it turns out, this tends to coincide with consumer shopping habits, coincidentally or not.
This retailer/consumer relationship is a bit of a "chicken/egg" situation; are retailers releasing deals when consumers are online, or are consumers online because retailers are releasing deals? In either case, it helps both parties to be aware of the peak usage times.
In order to discern when and how, exactly, shoppers are taking to the 'net to seek out deals, we monitored traffic on our website, app, and newsletters over the entirety of 2013. Each of these formats provide different ways to digest deals, and as such, there were distinct patterns in how budget-minded consumers utilize them throughout the week.
But before we dive into the complex inner workings of the deal-hunter, we turned to illustrator Alexa James to turn our findings into a delightful comic strip. Deal shoppers, this is your life!
People Turn to Mobile Deal-Shopping as an Escape
The past few years have seen a meteoric rise in mobile shopping, as people remain connected on-the-go, or just seek a break from cumbersome, eye-straining desktops. Perhaps it's not surprising then that sessions on the DealNews app hit their highest point at 9 pm every weeknight; in fact, this hour sees a 23% increase in app sessions compared to the average traffic rate during "waking" hours (9 am to 10 pm).
This 9 pm increase seems logical, as the typical consumer has probably just worked a full day at the office, returned home, eaten dinner, and is by this point relaxing by the TV, trying to recharge. Does this person want to return once again to a laptop or PC just to indulge in a bit of shopping? Not a chance. Shoppers are instead firing up their favorite shopping app on their handy smartphone or tablet.
Also in line with the idea of shopping as an escape: There was another spike in app usage in the middle of the day, albeit a comparatively slight one, at noon — around the time that many office workers take lunch. Similarly, Mondays are overwhelmingly the most popular day for mobile deal-browsing, as the work force heads back to the office for the week — and likely needs a pick-me-up to face the day.
Shoppers Digest Deal-Related News More on the Weekend
Many of us welcome distractions throughout the day at work, but it would seem as if there are some retail formats that are better saved for the weekends, when a person can devote their full attention in a relaxed atmosphere. In fact, the DealNews newsletter experiences an 18% increase in opens on the weekend, and people are 28% more likely to click on something in one of these newsletters on a Saturday than they are on any other day. This suggests that consumers are shopping with more intent on the weekend.
Desktop Deal-Slinging is More Popular on Mondays
As was the case with average daily app usage, the main domain of DealNews.com is most visited on Mondays. Again, we believe this shows the average consumer settling back into work after a weekend break, and needing some retail therapy as an escape. Whether they're hitting up DealNews directly, or if they're coming to our site while seeking out specific sales on a search engine, they're actively in pursuit of deals to consider on a Monday.
Deals Go Mobile on Holidays
Whereas other app trends seem to suggest a need to relax and unwind, this one seems to suggest mobile shopping in its purest form: shopping on the go. There's a slight uptick in app usage on a holiday, as consumers are more likely to spend their extra day off — which typically comes after a weekend — doing active things like going to the beach, having a cookout, and the like. Their phone thus becomes the only gateway they have into the retail world in these instances.

Readers, what do you think? Do you fall into similar patterns when checking out deals? Are you more likely to seek retail therapy at certain times during the day or week? Share your thoughts in the comments below!

Related DealNews Features: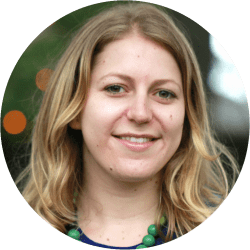 Contributing Writer
Lindsay Sakraida specializes in writing about retail trends and lifestyle subjects. She's also obsessed with music, movies, and tennis. Follow her on Twitter at
@LinSakraida
.
DealNews may be compensated by companies mentioned in this article. Please note that, although prices sometimes fluctuate or expire unexpectedly, all products and deals mentioned in this feature were available at the lowest total price we could find at the time of publication (unless otherwise specified).