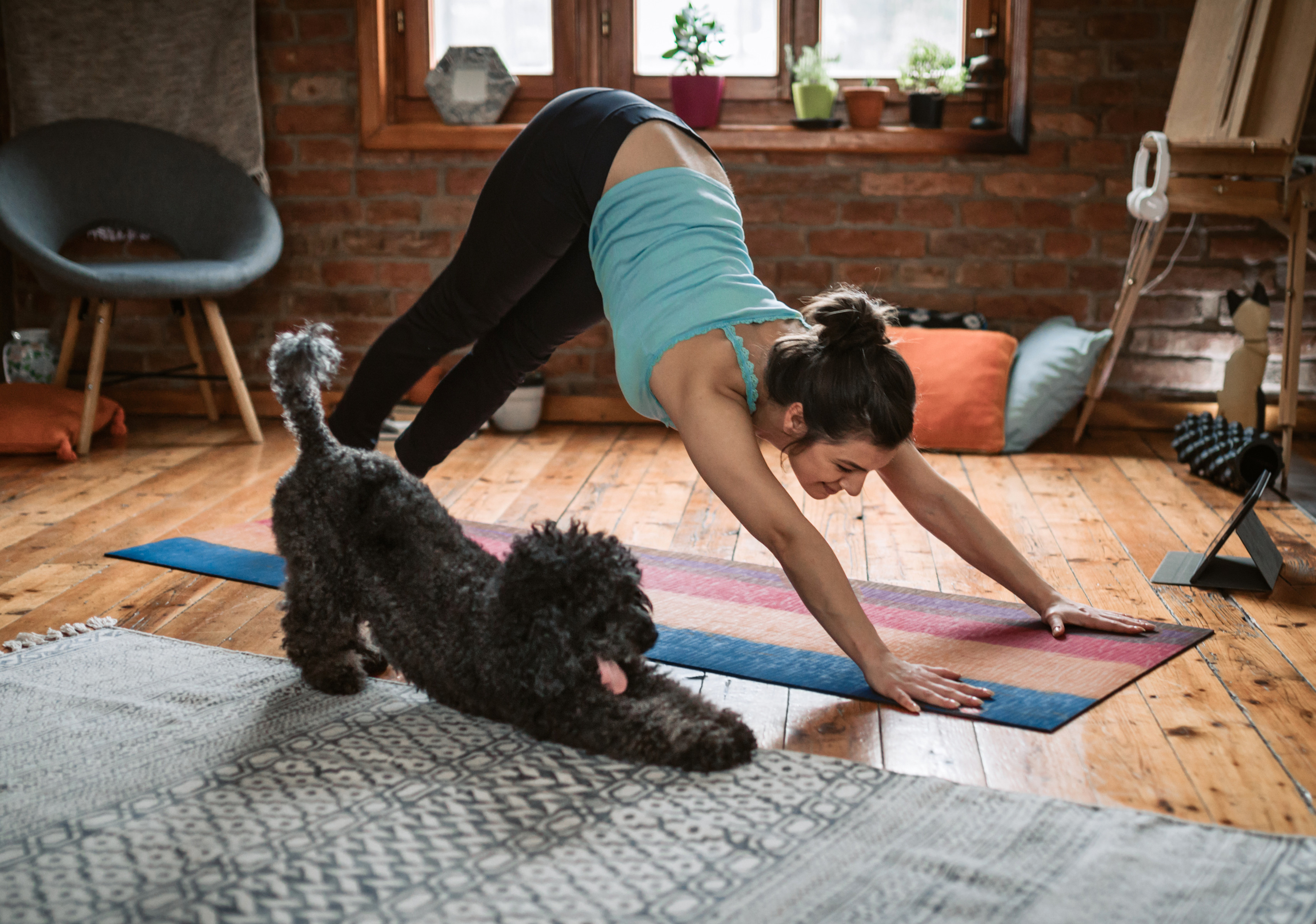 In the midst of the new coronavirus pandemic, a lot of people are staying home more often. If you're following health officials' guidance to "socially distance" yourself, efforts to slow the spread of COVID-19 might leave you kind of... bored.
We're here to help! Read on for eight self-care activities that can help you cope with social distancing.
SEE ALSO: Top Coronavirus Prevention Tips for Shoppers
What Is Social Distancing?
The CDC guidance on COVID-19 describes social distancing as "remaining out of congregate settings, avoiding mass gatherings, and maintaining distance (approximately 6 feet or 2 meters) from others when possible."
We're seeing social distancing measures be put into practice, as many conferences and concerts have been cancelled, and employees are being told to work from home. A number of businesses are making their online services easier — or even free — to access in order to accommodate these unique circumstances.
8 Self-Care Strategies to Help Cope With Social Distancing
If you find yourself an unintentional homebody, try to make lemonade from lemons. This can be your opportunity to (finally!) prioritize self-care. Savor the relative solitude and take care of you. Here is a list of self-care activities you may want to try:
Organize (or reorganize) your living space to make it a relaxing haven.

Put on a moisturizing face mask and dive into a book that's been on your "to be read" list.

Get your feet sandal-ready with a DIY pedicure.

Tackle a complicated cake recipe, or make a bunch of dinners you can freeze for later. Leisurely cook all day, glass of wine in hand.

Devote quality time to a hobby you've put on hold. Change your car's motor oil, or try your hand at home-brewed beer.

Been meaning to start a new workout regimen? Take up yoga!

Finally set up all those smart home routines you've been dying to try.
Social Distancing Tips for Parents
Some folks can turn the coronavirus outbreak into a staycation. But if you're a parent, you may find that you're suddenly unable to socially distance yourself from your children.
Many school districts are closing temporarily, and transitioning to virtual instruction. Others may be closed as a result of COVID-19 cases in their school community.
Break out the board games, Play-Doh, LEGOs, sketchbooks, and puzzles!
Be sure your children (and you) have lots of activities on hand to pass the time enjoyably. Set your family up with games and art supplies that will keep everyone entertained for long periods of time. Break out the board games, Play-Doh, LEGOs, sketchbooks, and puzzles!
If you live in an area where it's starting to feel like spring, chase everyone out into the yard to play. Let the kids doodle on the driveway with sidewalk chalk, while you map out this year's vegetable garden.
Whenever boredom sets in and tempers get short, encourage your household to stay positive. Use this time to clear your head, find some peace, and reconnect with those sharing your home. Remember: Taking social distancing precautions isn't easy, but it's in the best interest of you and your family.
Readers, how is your household coping with social distancing? What at-home activities help you stave off boredom and stay positive? Share your tips and tricks in the comments below!
---