Does Hand Sanitizer Work on the Coronavirus?
Hand sanitizer is better than nothing, but make sure it contains at least 60% alcohol.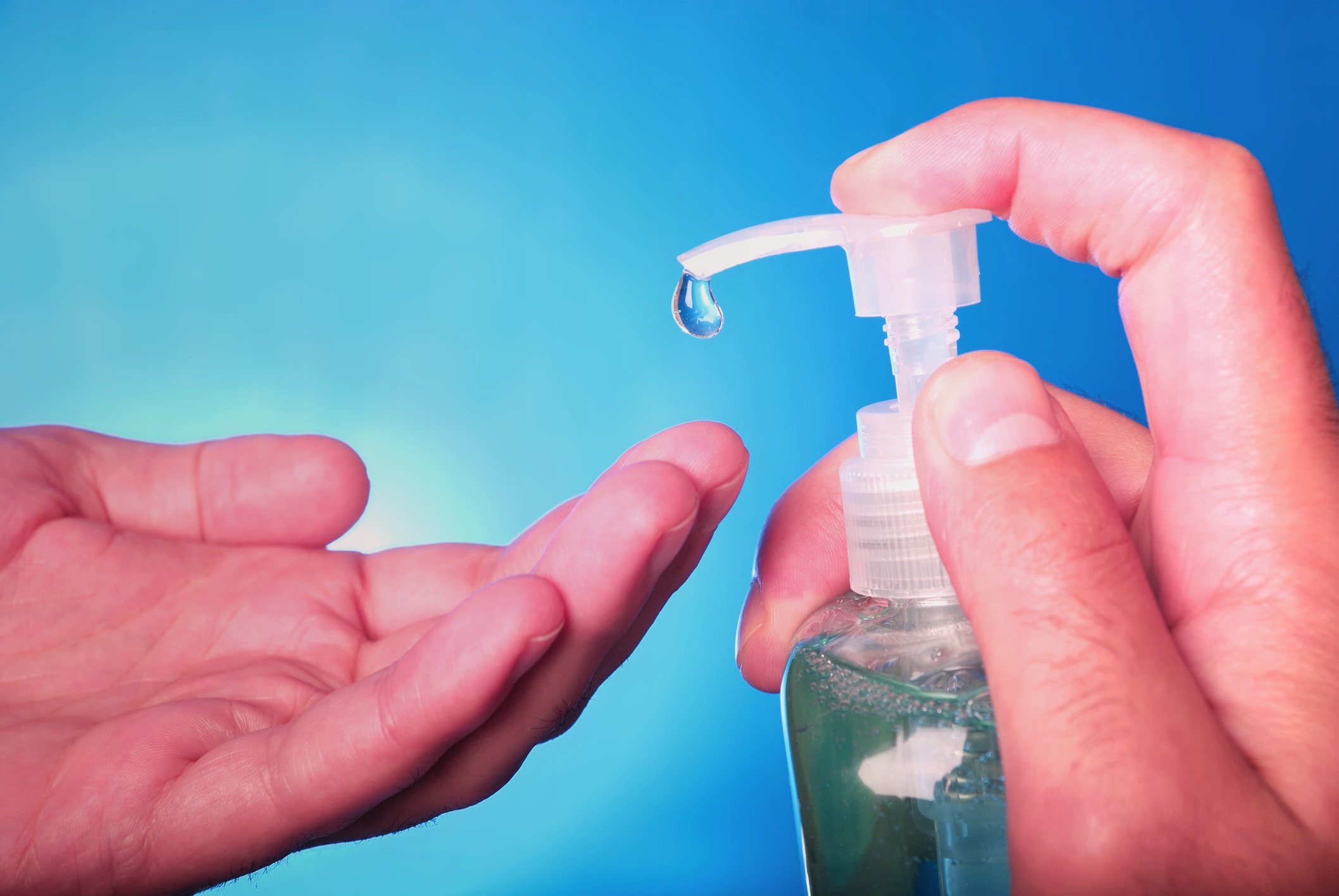 With cases of COVID-19 escalating, guidelines for preventing infection are being shared widely. Washing your hands appears to be a top recommendation from health professionals, but what if you don't have access to soap and water? Does hand sanitizer work against the coronavirus?
If you're wondering about hand sanitizer effectiveness, our guide offers info on using this product to help protect yourself from illness.
Wash Your Hands
The U.S. Centers for Disease Control and Prevention recommends frequent hand-washing as a preventive measure. They have extensive guidelines on how to wash your hands, as well as when to do so. While they advise that you lather your hands and then scrub them for at least 20 seconds, hand-washing isn't always possible. So is hand sanitizer effective during those times?
SEE ALSO: Top Coronavirus Prevention Tips for Shoppers
Hand Sanitizer Works in a Pinch
Elaine Larson, former associate dean for nursing research at Columbia University, told Vox that washing your hands with soap and water is a better option if you need to clean stuff off of them. But if that isn't the case, hand sanitizer will do in a pinch. Keep in mind that it needs to contain at least 60% alcohol. Treat sanitizer use the same way you'd treat hand-washing — that is, squirt the product onto your hands and rub it briskly all over them for 20 seconds or so.
The CDC recommends using hand sanitizer when soap and water aren't available.
However, note that alcohol-based sanitizers can have a drying effect on the skin. To help prevent your hands drying out, seek out hydrating hand sanitizers that are dermatologist-recommended. Moisturizing regularly could help, too. And if a sanitizer causes the skin on your hands to crack — or if you have cuts or broken skin for another reason — be extra cautious.
The important thing to remember is that while hand sanitizer is better than nothing, the CDC recommends only using it when soap and water aren't available. Hand sanitizers are active for as long as they remain on your hands, Larson told Vox. She said that even if your hands feel weirdly wet while doing so, you should have the sanitizer on them for at least 10 seconds (and 20 seconds is even better!).
Does Hand Sanitizer Work on the Coronavirus?
As TIME points out, "many household cleaners are proven to work against known coronaviruses." Brian Sansoni, a spokesperson for the American Cleaning Institute, told TIME that while they likely are still effectual in working against this coronavirus, companies can't make that claim directly. (Since the article's February 2020 publication, the Environmental Protection Agency has approved at least a couple of disinfectant products that were tested against SARS-CoV-2.)
SEE ALSO: How to Negotiate Medical Bills
The FDA points out that according to the CDC, the best way to prevent the spread of infections is by washing your hands with plain soap and water. If that option isn't available, the FDA confirms that hand sanitizer that contains at least 60% alcohol is a good alternative.
Stores are still selling out of disinfecting products almost a year into the coronavirus pandemic. Walmart stores, CVS pharmacies, and even Amazon are seeing hand sanitizers and disinfecting wipes sell out, although maybe not as quickly as during the beginning of the pandemic. However, these items are still clearly in high demand, and when they sell out, there's no guarantee the shelves will be restocked quickly. If this is a concern of yours, check out our guide on what to buy during shortages, so you'll always be prepared.
Readers, what preventive measures are you taking to ward off COVID-19? Let us know in the comments below.
---
Senior Staff Writer
Julie joined DealNews in 2015. Her work has been featured on MSN, Business Insider, Lifehacker, The Motley Fool, GoBankingRates, and Moneyish. In her spare time, she enjoys baking sweets, reading thrillers, and listening to an ever-growing list of podcasts.
DealNews may be compensated by companies mentioned in this article. Please note that, although prices sometimes fluctuate or expire unexpectedly, all products and deals mentioned in this feature were available at the lowest total price we could find at the time of publication (unless otherwise specified).