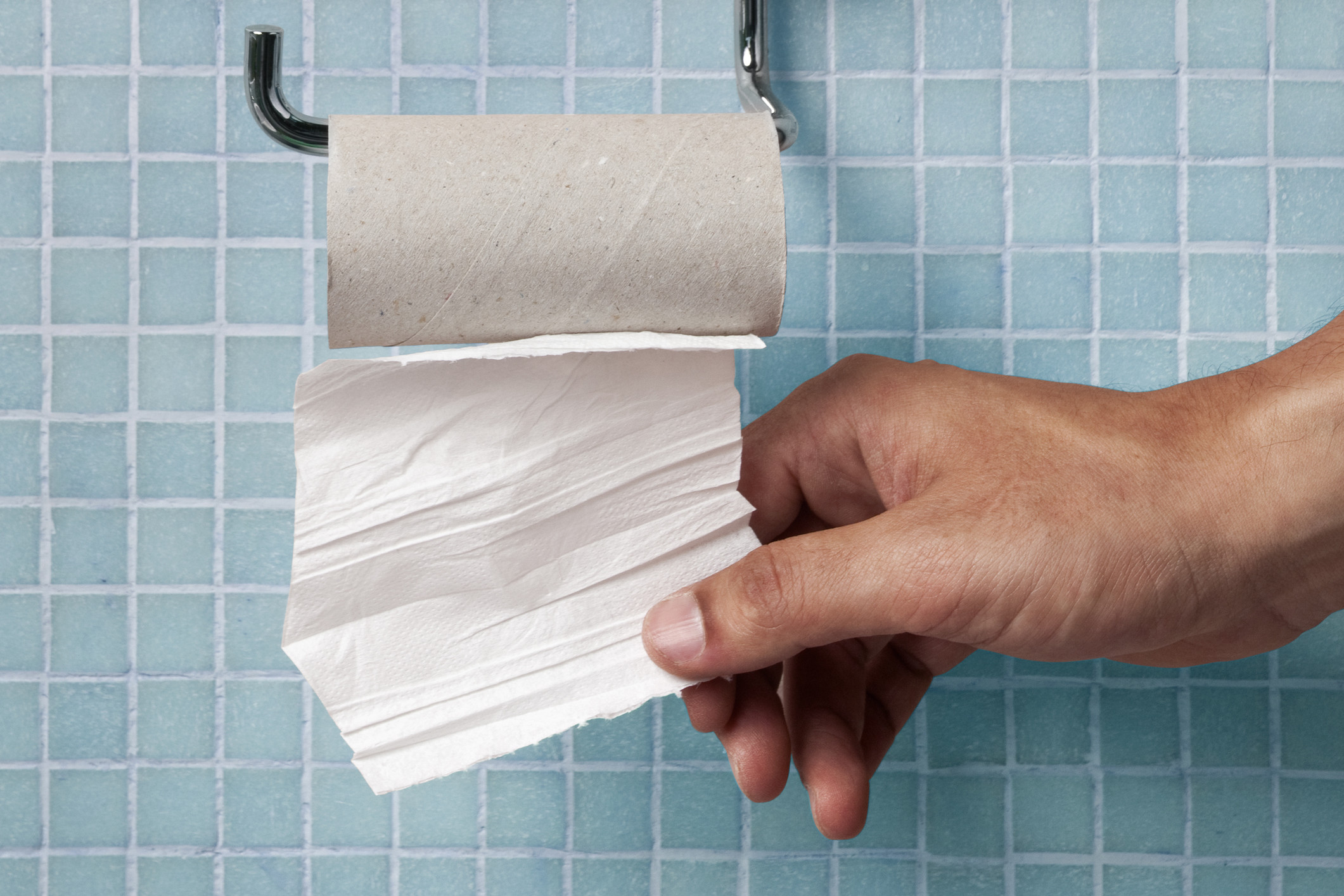 In the great list of ways 2020 would be reasonably post-apocalyptic, we have to admit that "fighting off roving gangs of toilet paper hoarders" didn't feature prominently in our predictions.
SEE ALSO: Top Coronavirus Prevention Tips for Shoppers
But here we are, refusing to abandon tolerable bathroom hygiene, and searching for answers we never knew we needed, like "how do you spell bidet?", "aren't bidets those things that... y'know?", and "how much is a bidet, anyway?" The answer to the first question is, we hope, clear by now. As for the second question: yes, bidets spray water onto your bum, cleaning it after you use the restroom.
However, finding out how much bidets cost is tricky. You can spend as little as $20, or more than $500. We explain what you get at each price point below, so hold onto your butts!
Why Buy a Bidet?
Before we delve into all the different types of bidets, let's talk about why you'd want to make this investment in the first place.
Yes, there's a toilet paper rush right now, but that will calm down in time. Is there a good reason to buy a bidet aside from toilet paper panic? In an NPR interview, Kate Knibbs from Wired gives this nigh-unassailable hygiene argument: "if a bird pooped on you, you wouldn't wipe it off with a dry towel. You would wipe it off with water."
Switching from toilet paper to bidets would reduce the environmental impact of the toilet paper industry.
Even a decade ago, Scientific American made the green case for bidets: switching from toilet paper to butt baths would reduce the environmental impact of the toilet paper industry, which would save 15 million trees annually (according to 2009 statistics).
You can also look at buying a bidet as a matter of personal economy. We've seen bidet attachments go for as little as $25 on a regular basis — how long would it take you to spend that much on toilet paper? This Yahoo article makes the sage point that owning a bidet doesn't eliminate the need for some toilet paper (nor should you want it to). However, the savings do begin to immediately add up.
What Kind of Bidet Should You Buy?
Before discussing prices in detail, our first task is to figure out the taxonomy of the bidet. Full standalone bidets exist, but for the purposes of this article, we'll focus on upgrades for your existing toilet situation. Broadly speaking, we're looking at four categories:
Bidet Attachment: The most barebones way of adding a bidet to your bathroom, this version attaches to your existing toilet seat. It likely won't boast features any more exciting than adjustable water pressure. It has the advantage of not requiring an outlet.


Basic Bidet Seat: This next tier is a full replacement for your existing toilet seat. At this point, you'll start seeing things like adjustable water and seat temperature. Most will require an outlet, although more economical, non-electric models tap into your sink's hot water pipes instead.


Mid-Tier Bidet Seat: If your bathroom budget can accommodate a fancier bidet seat, you'll get the benefit of luxuries like air dryers, deodorizers, massage functions, and more extensive control panels.


Top-Tier Bidet Seat: The best of the best. If you've ever longed for wall-mounted button pads and remote controls with endless options in your bathroom, these bidet systems are where you should be looking. You'll pay for the privilege, of course.
How Much Is a Bidet Seat?
You've read this far, and you've decided to take the toilet plunge. So, how much does a bidet cost? Let's work backwards through the tiers.
Assuming you're flush with cash and want the Rolls-Royce of bidets, you're spending upwards of $350 right now. Some great high-end bidets have seen far lower prices, but temper your expectations for now. Mid-tier bidet models will be in the $250 to $350 range, and basic bidet seat prices currently fall between $100 and $250.
SEE ALSO: 8 Self-Care Strategies to Help Cope With Social Distancing
The top three bidet tiers are also the models that require the most work to install. For one thing, they'll require some plumbing work to connect to the toilet supply line — which always introduces the possibility of leaks. And as we previously noted, most bidet seats will need an outlet for power. The fanciest bidets will have control panels that mount to the wall.
According to Wirecutter, these bidet models have other tradeoffs like reducing the size of the toilet seat hole, and introducing an angle to the seat that leans you forward.
How Much Is a Bidet Attachment?
We've regularly listed bidet attachments in the $20 to $30 range before. However, right now you can expect to find brand-name models at $50 or more.
Installing a bidet attachment is also massively simplified compared to other bidets. Typically, you just remove your current toilet seat, affix the attachment, and put the seat back. That accessibility makes bidet attachments a great starter if you're not sure where you stand (or sit) on owning a bidet.
Bidet Prices Are High Right Now
All the recent focus on bidets has created a seller's market. If popular bidet models aren't already sold out, then they're selling for a good deal more than we've seen previously.
It's reasonable to expect bidet prices to start dropping again in a few months.
Wirecutter's top bidet pick, the Toto Washlet C200, had dropped to $275 around this time last year. At time of writing, you won't find it for less than $429. That's a top-tier model — no surprise that it's expensive — but the price tag is an indication of the demand for bidets right now.
It's reasonable to expect bidet prices to start dropping again in a few months. If you're not chomping at the butt, er, bit to buy a bidet, think about waiting until we start seeing more bidets at Staff Pick prices. That said, the American Standard Inax Elongated Toilet Seat Bidet, which includes a remote control, is currently $226 (a Staff Pick-worthy $98 low).
Readers, do you own a bidet? Are you looking to buy one? Are bidets just a passing fad — merely buttcheek chic? Share your bidet thoughts (and puns!) in the comments below.
---