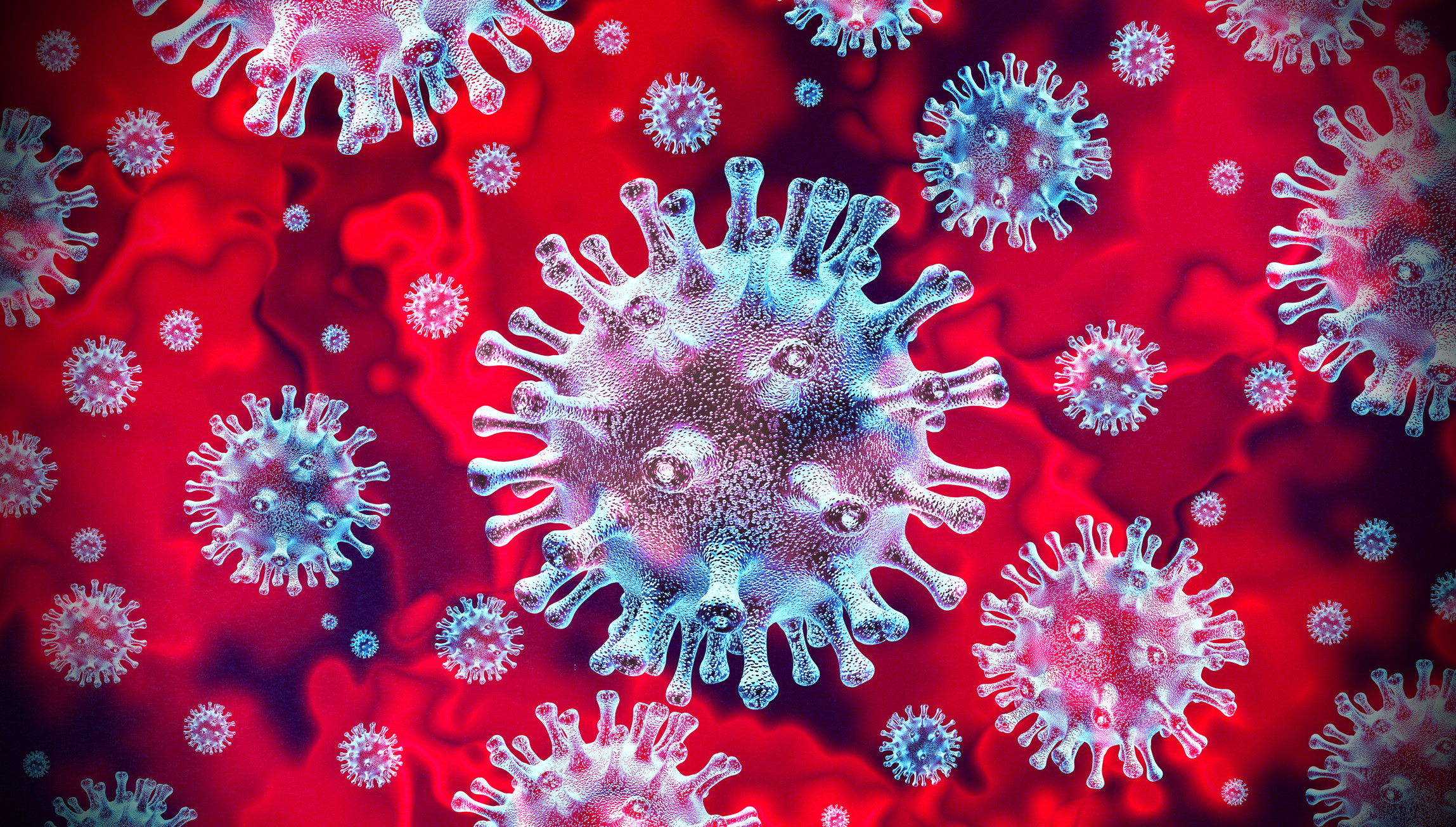 A lot of information — and misinformation — is circulating right now about the novel coronavirus SARS-CoV-2. While you can find plenty of valid resources, including the Centers for Disease Control and Prevention and the World Health Organization, the research can feel overwhelming.

We recommend checking with your health care provider if you experience symptoms of the coronavirus disease COVID-19. Some agencies are requesting you call your doctor first, rather than just showing up, in order to prevent further spreading. In the meantime, we've covered coronavirus prevention measures you can take, as well as what you can do if you get saddled with expensive medical bills.



If you can't get a coronavirus test from a local provider, you're not alone. Wait times for testing have increased across the nation. However, you can still take a test at home! The FDA has issued emergency authorizations for several companies, so
here's where you can buy a home test kit for COVID-19
.
Prices range between $75 and $155, and at least one company will bill the cost to your insurance company.
The CDC recommends using hand sanitizer when soap and water aren't available.

Hand sanitizer is practically flying off the shelves of grocery stores everywhere. It's a severe problem, and one that has led chains like Kroger and
Target
to
limit the amount
one shopper can purchase. But is keeping sanitizer on hand even worth it? Check out our guide on
whether hand sanitizer works on the coronavirus
, which answers questions like these:
Does hand sanitizer work on the coronavirus?


Is it as good as washing your hands?


What does it need to contain?

In the wake of the coronavirus, lots of people are finding themselves home more often. Perhaps their employers are requiring staff to work from home temporarily, or maybe they're following health officials' guidance to "socially distance" themselves in an effort to slow the spread of COVID-19.
If you end up an unintentional homebody, make the best of the situation and check out our tips for coping with
social distancing
. You and your family can prioritize self-care and combat cabin fever with enjoyable activities.
With new COVID-19 cases on the rise, knowing how to lower your medical expenses is especially important right now. Whether your insurance won't cover a procedure or it's just too pricey for you, working out a lower cost is possible.
Check out our guide on
how to negotiate medical bills
to see what your options are and the best course of action to take.
Set your family up with games and supplies that will keep everyone entertained during long periods of time at home.

More people are working from home than ever. According to the U.S. Bureau of Labor Statistics,
29% of Americans had the ability to work from home
between 2017 and 2018. If you're telecommuting a lot these days, you'll be happier and more productive if you put some thought into designing your home office setup.
To help you generate a few
home office setup ideas
, we've put together a helpful infographic. Check it out now!

With cases of COVID-19 on the rise, the CDC is encouraging people to stock up on supplies. While the coronavirus seems to have caused a run on toilet paper, the main
items the CDC recommends having
on hand include food, medical supplies, and medications.
But whether you're stocking up on over-the-counter meds in case of emergencies, or just refilling your supply of Tylenol, the costs can add up quickly. So what are the
best ways to save on over-the-counter drugs
? Check out our guide for the tips and tricks you should know!
Price gouging laws typically limit how much an item's price can rise after a state of emergency is declared.

No one wants to pay more than what an item is worth, but sometimes consumers can't shop around. When you're asked to overpay for a soda at a movie theater, no big deal — you either pay up or go without. But what if there's a crisis and sellers start charging triple the price for goods like medicine or food? Or over $100 for a bottle of hand sanitizer?
Read on to
learn about price gouging laws
and the actions you can take if you think you've paid too much for an essential item.

School's out — not forever, but definitely for a while due to the COVID-19 outbreak. In fact, a few states have gone ahead and suspended classes
for the rest of the school year
.
With people everywhere practicing social distancing, it can be challenging to entertain kids stuck at home. Fortunately, there are tons of
educational websites for kids
that parents can rely on. Check out our guide to learn more about them.

If this is your first time telecommuting, it may seem a bit odd — even naughty — to be working outside of an office building. With that in mind, we've put together a list of
six work from home tips
to help you get acclimated. Tips like these:
Set up a work from home routine


Control your work from home environment


Exercise self-control when working from home

There's a toilet paper rush right now, but that will calm down in time. Is there a good reason to
buy a bidet
aside from toilet paper panic? We've got all the details you need to make that decision! Learn all about the different types of bidets and how much they cost in our helpful guide.

Having groceries delivered is quite convenient, especially with many states still experiencing lockdowns due to the coronavirus pandemic. Fortunately, online grocery delivery has also grown in popularity over the last couple of years, and has expanded to even more areas.
So how do you choose the best online grocery delivery service for you? There are a number of options, but this guide lays out what you need to know before you sign up for any of them.