Chuck Phillips, Director of Client Success and 16-year DealNews veteran, is the subject of this month's employee profile over on our Instagram page, and to celebrate, he's picked out four deals that will help you see behind the price lows, and take a look at the human being who brought them to you.

So let's get to know Chuck Phillips, the man who puts the "Phillips" in "aphilli(ps)iate link". These puns don't always pan out.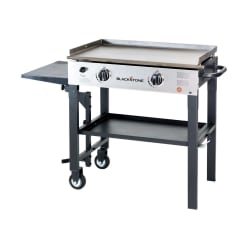 Blackstone 2 Burners Outdoor Griddle Grill Bundle
Store: Ace Hardware
Price: $199.99 EXPIRED
Shipping: Free shipping
Lowest By: $166
Expiration: January 5

Chuck: "Admit it, you've been to Waffle House at 2 a.m. and watched the person at the grill and thought "I could do that!" Well, now it's time to put your money where your mouth is. With this Blackstone griddle, you can insist the family call out dinner orders Waffle House style so you can see if you really have what it takes to wield the almighty spatula."

Alan: "I feel called out, yet hungry, like a hot dog-eating champion facing a new challenger (or a cholesterol chart)."





Amazon Large Dash Smart Shelf
Store: Amazon
Price: $14.99 EXPIRED
Shipping: Free shipping w/ Prime
Lowest By: $5
Expiration: December 21

Chuck: "I'm a sucker for things that are designed to make my life easier. Could you just be a responsible adult and order things the moment you realize you're about to run out? Sure, but let's be honest, most of us don't do that. I can already see this finding a home in the pantry so that I never find myself deprived of coffee."

Alan: "I always say people could do with having a lot more shelf-awareness."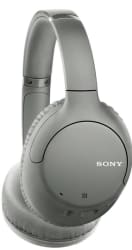 Certified Refurb Sony Noise-Cancelling Headphones
Store: eBay
Price: $42.49 via code "PURCHASECR15" EXPIRED
Shipping: Free shipping
Lowest By: $46
Expiration: December 15

Chuck: "Noise-cancelling headphones are one of those things that you never truly appreciate until you've tried them. A crowded airplane, noisy cubicle farm, etc. Now, I already own a pair of the amazing Sony WH-1000XM3s, but this deal stands out because you can get similar functionality at a fraction of the cost. You may be sacrificing some bells and whistles, but if you've been thinking about picking up a pair of wireless, noise-cancelling headphones, but don't feel like spending big bucks, I think this is a great deal."

Alan: "It's the best price we've ever seen for them! I have nothing witty to say about headphones. Or, indeed, anything. Also not funny, but probably relevant, is that these come with a 2-year Allstate warranty."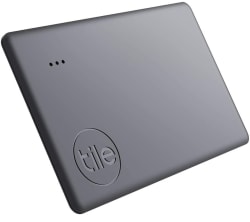 Tile Slim (2020)
Store: Amazon
Price: $23.99 EXPIRED
Shipping: Free shipping w/ Prime
Lowest By: $6
Expiration: December 29

Chuck: "I lose my wallet a lot and I'm tired of my wife reminding me that I do, so I'm buying this. Problem solved!"

Alan: "If only all good-natured marital ribbing led to DealNews dot com getting affiliate revenue."