What Is CBD Good For?
This chemical can be found in a variety of products, including gummies, lip balm, and even makeup.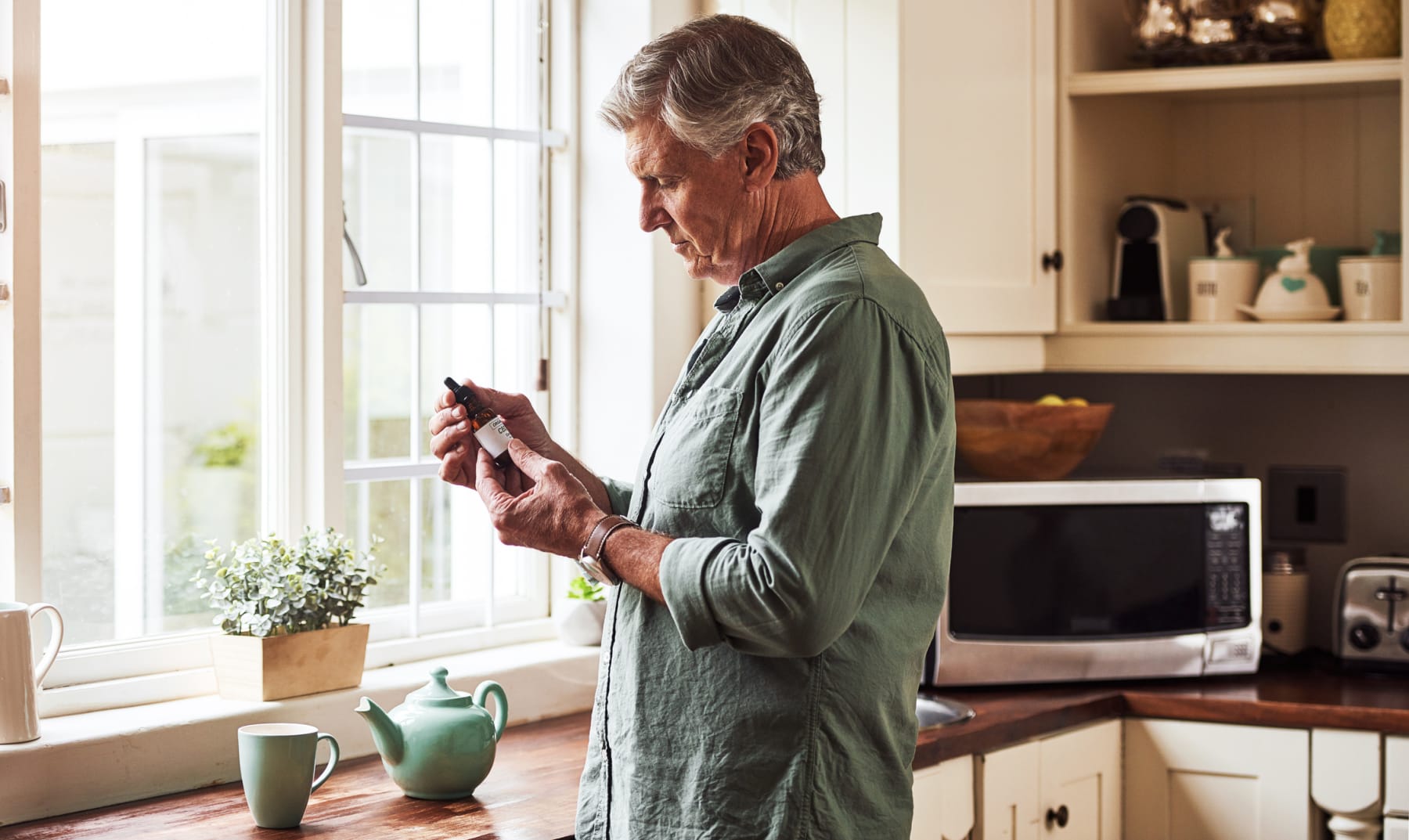 You may have seen CBD products in advertisements and magazines. Or maybe you've spotted those three letters on oil bottles, gummies, or other items at your local drugstore.
But what's all the fuss about CBD, and why is it such a hot topic? Are CBD items really beneficial to your health, or just another sneaky way to "naturally soothe" the minds of overwhelmed consumers?
Keep reading to learn more about CBD, what it's for, ways to take it, and more.
What Is CBD Good For?
CBD, or cannabidiol, has gained attention in the health-and-wellness world for being a natural substance that could foster relaxation and ease pain. Consumers are loading up on CBD products that may be able to reduce anxiety, aid in pain management, and ease insomnia.
CBD may be able to reduce anxiety, help with pain, and ease insomnia.
Others use CBD to relieve symptoms associated with Crohn's disease, Parkinson's disease, and dystonia. And there's a prescription drug with CBD for treating epilepsy. More on that later.
Note that CBD is a chemical found in the Cannabis sativa plant, according to MedlinePlus, a service of the National Library of Medicine. CBD has the same source as THC, which is the major active ingredient in marijuana. But CBD can also come from hemp, a cousin of the marijuana plant. And hemp only contains tiny amounts of THC.
Does CBD Get You 'High'?
With similar roots to THC, one can't help but wonder if CBD will make you feel "high." The answer is "not exactly."
THC "drives most of the effects we typically associate with the drug such as the subjective 'high,'" cannabis researcher Ryan Vandrey noted in the Johns Hopkins Medicine publication Dome. He added that "CBD drug effects are different from THC and do not seem to produce intoxicating effects where performance or cognition is impaired."
SEE ALSO: How to Save on Over-the-Counter Drugs
But that doesn't mean you won't hear of cases where users experienced adverse side effects. These include nausea, lightheadedness, irritability, fatigue, dry mouth, sleepiness, and low blood pressure.
Is CBD Legal Everywhere?
There's really not a clear-cut answer to this question. Why so?
A couple of years ago, the U.S. government passed the Agriculture Improvement Act of 2018 (or the 2018 Farm Bill), which led to the influx of CBD products in the market. The significance? It legalized hemp that contains a THC volume of 0.3% or lower.
Simply put, the bill made CBD products that are derived from hemp legal, as long as they follow the Farm Bill and federal/state regulations. But if you buy a product that comes from marijuana, you could find yourself in the hot seat with the federal government.
The Agriculture Improvement Act of 2018 legalized hemp that contains a THC volume of 0.3% or lower.
Certain types of products face CBD restrictions, too. For example, "it is currently illegal to market CBD by adding it to a food or labeling it as a dietary supplement," according to the Food and Drug Administration. Also, know that there are other important considerations at the state level to be aware of. If you're considering a CBD-based product, check the regulations in your state to learn more.
What Are the Most Common CBD Products?
With more and more products popping up, there are many ways to take CBD. Here are some popular options:
CBD edibles: Includes gummies, chocolate bars, coffee, smoothies, and other foods or drinks


CBD pills: Usually available in capsule form and used to get relief in most parts of the body


CBD dissolvable sleep tablets: A blend of CBD and melatonin in a small pill that dissolves under the tongue and could help you get more restful sleep


CBD tinctures: A concentrated version of the chemical compound that you place under your tongue using a hand-held dropper


CBD vape pens: A vaporized liquid version of CBD inhaled through the mouth to circulate the chemical in your system
The number of CBD products keeps growing, and now includes tinctures, gummies, lotions, and even makeup.
Prefer not to ingest CBD? Consider these alternatives:
CBD bath salts: Soak in the tub to get your dose of CBD with infused bath salts


CBD hemp patches: Can be applied directly to the skin to target pain in specific areas


CBD topical products: Includes lip balm, cooling creams, lotions, oils, soaps, and ointment containing CBD that can be applied directly to the skin to treat sore areas


CBD makeup: Allows you to get dolled up and enjoy the benefits of CBD simultaneously
You should also be aware of Epidiolex, which is an FDA-approved drug that contains CBD. Epidiolex can be used by people who have seizures because of Dravet syndrome or Lennox-Gastaut syndrome, according to the National Center for Complementary and Integrative Health (NCCIH). However, you'll need a prescription to get it.
Is CBD Safe?
There's been a ton of debate surrounding the question of whether CBD is safe.
The problem is, unless you're receiving CBD through a prescription drug, it's hard to know how much you're actually taking, which can be very problematic. In fact, "a 2017 analysis of 84 CBD products sold online found that 26 percent contained substantially less CBD than the label indicated, and 43 percent contained substantially more," according to the NCCIH.
SEE ALSO: How to Negotiate Medical Bills
Fortunately, many CBD products undergo lab testing by a third party, as disclosed on the label. Consider these options to minimize the chances of running into dosage issues. Talk with your doctor before trying out CBD, too. And the next time you face a bout of anxiety or are dealing with pain, CBD may just be your saving grace.
Readers, have you tried any CBD products? Which ones have you found to be most effective? Please share in the comments below.
---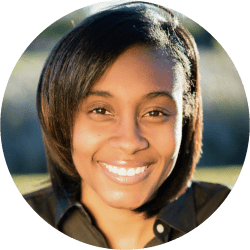 Contributing Writer
After spending several years as a governmental accountant, Allison transitioned into the world of freelance writing. Her work has appeared on on a number of reputable sites, including The Wall Street Journal, Investopedia, Daily Finance, MSN Money, and Credit.com.
DealNews may be compensated by companies mentioned in this article. Please note that, although prices sometimes fluctuate or expire unexpectedly, all products and deals mentioned in this feature were available at the lowest total price we could find at the time of publication (unless otherwise specified).