Tomorrow may be Friday the 13th, but it's also World Sleep Day, so let's ignore superstitions, and focus on super sleep positions – which we can help with, thanks to these five deals we've rounded up for you. They include a huge discount on new sheets, a weighted blanket from Walmart, and a selection of Bose speakers for people who need to white noise themselves asleep.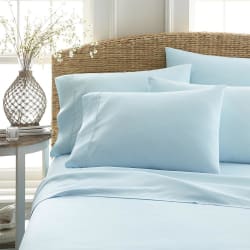 Linens & Hutch 6-Piece Essential Sheet Set
Store: Linens & Hutch
Price: from $20.25 via code "DN6PC" EXPIRED
Shipping: Free shipping
Lowest By: $80
Expiration: March 23

There's no better feeling than lying down on some crisp new sheets, except for when you're doing that knowing that a) it's World Sleep Day, so this nap is basically your civic duty, and b) you saved as much as $80 on the sheets. The coupon code "DN6PC" knocks the prices on Twin sheets as low as $20.25, and even the most expensive set of Cal. King sheets are only $26.50.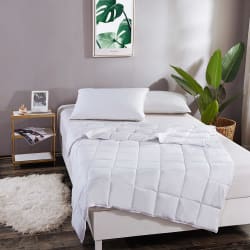 Mainstays 10-lbs. Weighted Blanket w/ Cooling Protector
Store: Walmart
Price:

$34.99


Shipping:

Free shipping w/ $35


Lowest By: $18

While I'm totally familiar with feeling like there's a weight pressing down on me as I'm trying to sleep, I've never actually tried a weighted blanket. Perhaps this will be the National Sleep Day and weighted blanket that changes that – it's $18 less at Walmart than you'd find anywhere else, and the tiniest amount of order padding will earn you free shipping too. It measures 48x72", and features a removable protector with 3M cooling.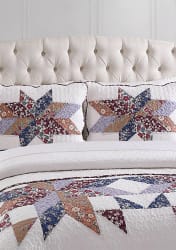 Modern. Southern. Home. Hailey Star Quilt Sham
Store: Belk
Price:

$11.49


Shipping:

Free shipping w/ beauty item


Lowest By: $32

Let's ignore the gross weirdness that is this Brand-Name. Punctuation. Situation, and instead focus on the savings we can enjoy here. At $32 off list, it's a great deal in and of itself, but you can also avoid Belk's shipping fees by throwing a beauty item into your order. (They start from just $3.) It measures 20x26".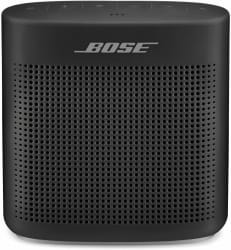 Bose Audio at Amazon
Store: Amazon
Discount: Up to 23% off EXPIRED
Shipping: Free shipping
Expiration: March 18

Weighted blankets are fine, but sometimes you need the calming effect of some music or a wholesome podcast to lull you to sleep. These discounted Bose speakers should help you along the way, and as an added bonus, can also be used during the day! Technology: it's great.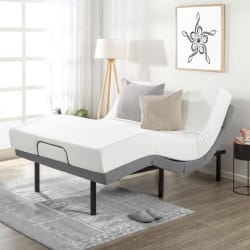 Mellow Genie Adjustable Queen Bed Base w/ Remote
Store: Walmart
Price:

$400


Shipping:

Free shipping


Lowest By: $400

Returning to Walmart for an item that will almost certainly result in some hilarious but painful Simpsons recreations, this adjustable bed base is currently half-price which is a savings that would help anyone sleep at night. It features dual USB charging ports, and anti-snore, zero gravity, flat, and customizable memory positions.