Today is National Workaholics Day, but don't worry, we're not here to furnish you with laptops and desk chairs – in the true spirit of the day, we've rounded up the best ways to give yourself some self-care, with everything from comfy pillows to Indian vacations.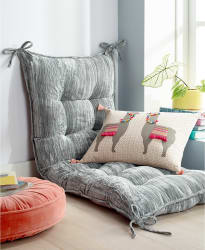 Whim by Martha Stewart Full/Queen Headboard Pillow
Store: Macy's
Price: $34.99 EXPIRED
Shipping: In-store pickup, or $10.95 s&h
Lowest By: $65
Expiration: July 8

The best place to start with catching up on relaxation is with your head on the most comfortable pillow you can find. With that in mind, this headboard pillow has dropped to a very relaxed $65 off list – which helpfully means you won't have to take on any double shifts to afford this Editors' Choice slice of luxury.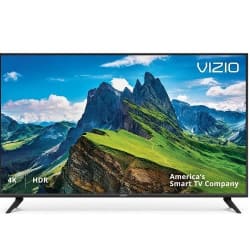 Vizio 50" 4K UHD Smart TV with with $100 Dell Gift Card
Store: Dell Home
Price: $299.99 EXPIRED
Shipping: Free shipping
Lowest By: $98
Expiration: July 8

There's no better way to distract yourself from the rat race than binge-watching the latest season of Stranger Things or what have you. The well-received LG V505-G9 offers that at an Editors' Choice price, coming with built-in Google Chromecast and "better-than-average HDR". It features a 3840x2160 (4K) native resolution, Dolby Vision HDR (with support for HDR10 & HLG), WiFi, SmartCast OS (with access to Netflix, Hulu, Amazon Video, more), remote control via mobile device with the SmartCast app, and three HDMI inputs.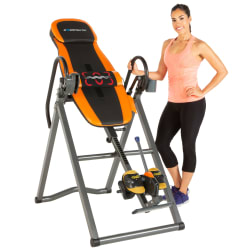 Exerpeutic Heat and Massage Therapy Inversion Table
Store: Walmart
Price: $159 EXPIRED
Shipping: Free shipping
Lowest By: $44
Expiration: July 19

It's easy to focus so much on work, and be so exhausted by 5 pm every day, that we neglect to take care of ourselves in more important ways. This inversion table features adjustable vibration and heat therapy, making it easy to work those kinks out of your lower back after a long day at the office. It also features auto form fitting and an adjustable ratchet ankle locking system.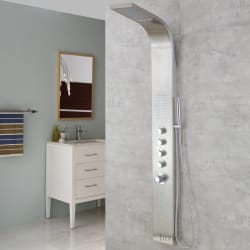 Luxier Multi-Function Shower Tower Panel
Store: Wayfair
Price: $189.99 EXPIRED
Shipping: Free shipping
Lowest By: $510
Expiration: July 8

All the big style gurus are saying it: showering is very in this season. Not just for hygiene – this shower panel comes with horizontal massage spray nozzles, making it the perfect place to let the worries of the workplace wash right off you. It's an Editors' Choice-worthy $510 off list too.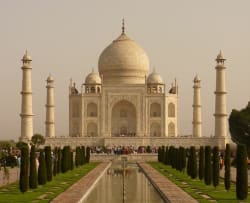 7-Night India Flight, Hotel, & Tour Vacation
Store: Travelzoo
Price: from $2,098 for 2 via code "TZWGTND" EXPIRED
Lowest By: $260
Expiration: July 17

If you can't make the break from work at home, you can make a break by... going on a break! Take yourself and a partner to India anytime between August and April 2020 and you can save $260. It includes international roundtrip airfare, hotel stays in New Delhi, Jaipur, and Agra, 13 meals, including daily breakfast, entrance fees, and sightseeing per itinerary.

Note: We found this price with departure from Los Angeles, CA (LAX) on September 18.