If you're tired of conducting Zoom calls from in front of the cleanest-looking bookshelf in your home, spice things up a bit with five of the best video call background deals we found this week. They include scenes from Disney, Star Wars, and even the mystical "outside world" we hear so much about these days.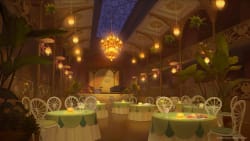 Disney Artwork Backgrounds
Store: Disney
Price:

Free

If you really pressed me on it, I might just say Tangled was my favorite animated movie of the last ten years. And now, whoever I'm on a video call with will have to be reminded of it, as I laugh and joke and conduct very serious business in front of the Snuggly Duckling. You can join me there, or park yourself in front of scenes from Moana, The Princess and the Frog, Ralph Breaks the Internet, Zootopia, or Big Hero 6.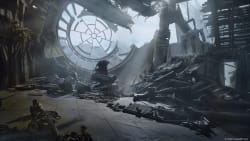 Star Wars Artwork Backgrounds
Store: Star Wars
Price: Free EXPIRED
Expiration: May 4

The obvious default choice from these Star Wars backgrounds is the Millennium Falcon cockpit – who doesn't want to sit in Han's pilot seat and find some reason to say "I've got a bad feeling about this"? They've sort of made it sub-optimal by centering the shot, so if you want to situate yourself properly, you'll only be taking up the right third of the screen, but it's still far more appealing than appearing randomly in some unplaceable scene from Rise of Skywalker. (Putting yourself on the bridge of Darth Vader's Star Destroyer is also acceptable.)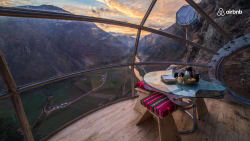 Lonely Planet Artwork Backgrounds
Store: Lonely Planet
Price:

Free

Lonely Planet's name is, through no fault of their own, a bit on the nose these days as we're all sitting in rooms by outselves talking to computer screens. But they at least take us beyond Disney's grasp (for now) and into some beautiful real world scenes. They include a bamboo treehouse in Bali, Steiner Street in San Francisco, a glass pod overlooking the Sacred Valley of Cuzco in Peru, and even the great Trinity College library here in Ireland.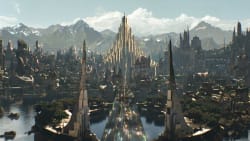 Marvel Artwork Backgrounds
Store: Marvel

Now that we've broken Disney's vice grip, we can go–

Oh hell.

Well, these backgrounds are still pretty good (albeit a good deal smaller than the other offerings). I do, however, retain the right to be disappointed that none of them feature a cameo from Stan Lee as part of a cleverly animated loop.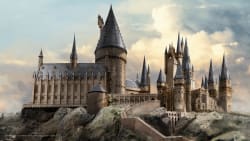 Wizarding World Harry Potter Artwork Backgrounds
Store: Wizarding World
Price:

Free

Whether you're declaring your house loyalties, preparing to board the Hogwarts Express, or floating mysteriously in front of the school itself, you'll find some agreeable way to magick yourself into the Potterverse with the backgrounds. If I were more familiar with the franchise, I could have had a clever pun lined up here, but instead, I'm going to make like a personal Zoom call that's going on for 40 minutes and disconnect.