We're enormous fans of laziness here at DealNews. Wait, that sounds bad. Convenience! Enormous fans of convenience, and nothing's more convenient than an Amazon order that fulfils itself like clockwork. We've rounded up five of their best Subscribe & Save deals of the moment, including a stack of flushable wipes that works out at 3 cents per wipe, and a deal on a 50-pack of earplugs for anyone whose ears and wallet need a break.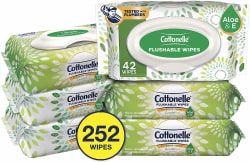 Cottonelle GentlePlus Flushable Wet Wipes 6-Pack
Store: Amazon
Price: $7.85 EXPIRED
Shipping: Free shipping w/ Prime
Lowest By: $4
Expiration: March 3

They say that these wipes are "infused with the gentle cleansing power of water", which is definitely an unnecessarily long way of saying "wet wipes". Unlike most wipes, these claim to be genuinely flushable, so they shouldn't "gum up the works", so-to-speak. Subscribing after clipping the on-page coupon will save you $4 on your first order – with 252 wipes in total, you're only paying 3 cent per wipe.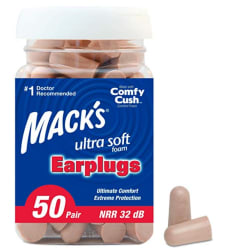 Mack's Ultra Soft Foam Earplugs 50-Pair Pack
Store: Amazon
Price: $5.04 EXPIRED
Shipping: Free shipping w/ Prime
Lowest By: $10
Expiration: March 2

There are plenty of reasons to want a stash of earplugs. A snoring spouse; working with noisy tools all day long; a childish desire to attend gigs with volume levels that left you with worrying degrees of tinnitus for days afterwards but that's just rock 'n roll man. If you're complaining about my calling you "childish" right now, I can't actually hear you over the ringing in my ears – but I know for a fact you're not complaining about the cost of this 50-pack. It's barely a third of the price you'd pay elsewhere.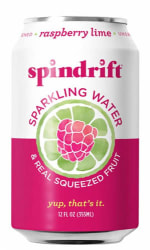 Spindrift Sparkling Water 24-Pack
Store: Amazon
Discount: Extra $3 off EXPIRED
Shipping: Free shipping
Expiration: March 2

The extra $3 you'll save on this sparkling water leaves most of these 24-packs at just $14.07, all told. That's anywhere from a buck to $4 less than you'd pay at your nearest Walmart. But since you'll just be sitting at home waiting for the cans to be delivered, rather than buying them in an actual store, you'll have plenty of time to ponder how "Spindrift" is a synonym of "Ocean Spray", and wonder how many variations of "sea spray" / "ocean spritz" / "ocean mist" their IP lawyers went through before settling on the most lawsuit-proof alternative.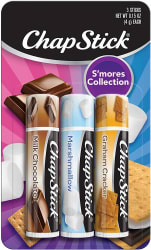 ChapStick S'mores Collection 3-Pack
Store: Amazon
Price: $2.80 EXPIRED
Shipping: Free shipping w/ Prime
Lowest By: $5
Expiration: March 9

We have hit upon a paradox, team. S'mores are generally considered to be extremely tasty. Extremely tasty foods are said to cause one to lick one's lips. Excessive licking is a leading cause of dry and cracked lips. Dry and cracked lips lead one to buy chapstick. And finally, S'mores-themed chapsticks begin the vicious cycle anew. What can we do? I'll tell you what we can do: knuckle down, and save $5 on a subscription to some delicious chocolate-, marshmallow-, and cracker-flavored lip balm.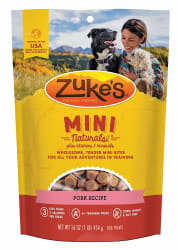 Zukes Mini Natural Training Dog Treats 16-oz. Bag
Store: Amazon
Price: $5.90 EXPIRED
Shipping: Free shipping w/ Prime
Lowest By: $8
Expiration: March 2

A running subscription is a great way of making sure your feline friend is never without some toothsome training treats. Zukes are extremely proud of their recipe, promising that it uses "the earth's best ingredients". That means "real pork" is the "#1 ingredient", and they boast of the berries and herbs used instead of corn, wheat, or soy*. In any case, you're getting this bag for less than half-price, and Amazon have even offered a stunningly pointless scale image of the bag size, so we have no complaints.

* Although they don't specify why the including corn, wheat, or soy would be bad, and some quick Google rummaging doesn't turn up anything particularly worrying. Marketing? Or have we missed something important?