If you're looking for a new game to fill the gap between now and Cyberpunking With Keanu™, you can load up on games big, small, and not-Epic-exclusive during Steam's summer sale. Skip the strange gamified Grand Prix mumbo-jumbo and get straight into half-price Monster Hunter, or do a deep dive into the highest-rated CRPG of the last few years.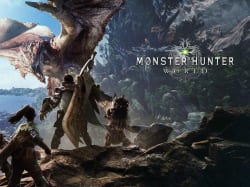 Monster Hunter: World for PC
Store: Steam
Price: $29.99 EXPIRED
Lowest By: $30
Expiration: July 9

With last-month's addition of its Witcher crossover DLC, this hugely-popular game's PC version has finally mostly caught up with its console brethren, meaning you get to experience the "stupidly generous" action game in all its glory... and you're getting it at half-price. As the old saw goes, good 50-hour-plus Japanese action RPGs come to those who wait.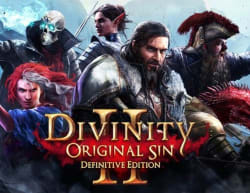 Divinity: Original Sin 2 - Definitive Edition for PC/Mac
Store: Steam
Price: $26.99 EXPIRED
Lowest By: $18
Expiration: July 9

Original Sin 2 takes the traditional top-down D&D-style RPG, and merges it with turn-based, systems-rich combat. (In other words, in addition to thwacking things with swords, you can cast a water spell on them, then electrocute them, Bioshock-style. Or just be a "barrel-mancer".) It was enough to win the game Metacritic's second-highest score in 2017 upon its original release (next to Breath of the Wild), and this Definitive Edition fleshes out its third act with some improved questlines.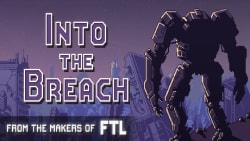 Into the Breach for PC/Mac
Store: Steam
Price: $7.49 EXPIRED
Lowest By: $8
Expiration: July 9

If you want some Editors' Choice turn-based fun without the daylight-consuming lore of a Divinity, the tightly-focused, super-refined MECHS VS ALIEN BUGS WAR of Into the Breach may be your bag. From the team that brought you the highs and garment-rending lows of FTL, Into the Breach is about as critically-acclaimed as it gets, doling out "sublime strategy" in a tense, rogue-like loop.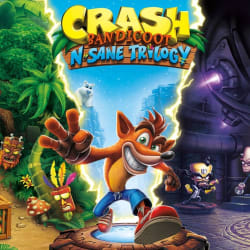 Crash Bandicoot N. Sane Trilogy for PC
Store: Steam
Price: $23.99 EXPIRED
Lowest By: $16
Expiration: July 9

If you need something a little more light-hearted, a nostalgic trip back through the 90s cavalcade of 3D mascot platformers should do the trick. Naughty Dog may be more famous for their Uncharted and The Last of Us work these days, but Crash Bandicoot put them on the treacherous, collectibe-filled map. This remastered collection is its PC debut, so if you spent the 90s playing serious PC games like Sim City, Half-Life, and Yoda Stories, you can finally get in on the classic 32-bit era action.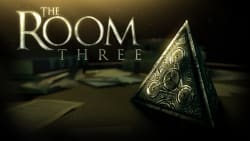 The Room Three for PC
Store: Steam
Price: $1.49 EXPIRED
Lowest By: $5
Expiration: July 9

Finally, if you want a great game for less than $2, this Editors' Choice puzzle game is a genuine classic. Keeping with the satisfying puzzle-box gameplay of its two predecessors, The Room Three also goes (relatively) heavy on story, including four separate endings. (This PC version has also had a graphical overhaul compared to its original iOS and Android release, so it looks... yes, mighty shiny.)